Claxton: Field Notes from a Small Planet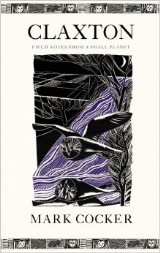 Mark Cocker
Jonathan Cape, £14.99
Claxton is a welcome addition to the burgeoning field of nature writing and its already high class output. The book sets out to explore the author's relationship with his local patch in East Anglia and does so in a series of 12 monthly diary entries with the emphasis on local. This is, in essence, a nature journal in the tradition of Gilbert White et al.
Cocker notes in his introduction that Claxton is, above all, about place. It is also a quietly joyous celebration of environment and nature, and how they can positively affect one's whole outlook on life. A recurring theme is the value of routine in walking and soaking up your local patch. Cocker is keen to explore the ordinary and yet manages to bring out global themes at every turn.
The writing is beautiful throughout, complemented in the hardback edition by exquisite illustrations. Claxton, despite its short length, is a book to be savoured and read slowly. I will certainly reread the chapters during the appropriate month and so be reminded on a regular basis, as Cocker puts it, "to look more closely at my immediate surroundings" and in doing so "give shape and meaning to my whole outlook".
Peter Anderson MSB