Molecular Insights into Development in Humans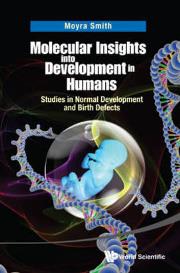 Moyra Smith
World Scientific, £48.00
Knowledge of how humans develop, and how deficiencies in the carefully orchestrated series of the biological systems and pathways involved can lead to birth defects, is a growing aspect of medical science.
In Molecular Insights into Development in Humans, Moyra Smith takes us on a succinct and engaging journey of how recent advances in the study of stem cell biology, the human genome, gene architecture and expression, and the vital role of transcription factors, have helped our understanding of human development and differentiation.
The book is well written, logically presented and supported by a wide reference base. Clear subdivisions of a manageable size help the reader cope with vast amounts of information in a steady and coherent manner. It is split into three broad sections. The first introduces genomics, gene structure and regulation, signalling systems and organelles. The second focuses more on molecular aspects of organ development. The third targets how the environment can affect growth and development, and discusses research into specific malformations and tumours, which have yielded significant insight into the regulation of growth.
This information is provided in a series of 16 absorbing chapters, each presented in a succinct and dynamic manner.
This compact hardback book should prove to be popular among a wide range of readers, including students, teachers and researchers. My only criticism is that I would have liked to see the text supported by a greater number of colourful images and figures, although, understandably, this would have increased the bulk and made this book far less portable.
Moyra Smith has delivered a highly informative yet practical volume on a very topical discipline.
Dr Kevin Coward FRSB