Plant Health Undergraduate Studentships: projects
Applications for 2018 have now closed. Please check this page again in early 2019 for information about applying for the next Plant Health Undergraduate Studentship programme.
The projects below will take place over the summer of 2018. We are grateful to Defra, BSPP and N8 AgriFood for funding this programme.
---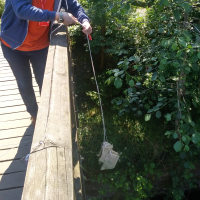 An investigation into the plant pathogenic oomycete community in the Lagan river, Belfast – the utility of the baiting technique
Host: Agri-Food and Biosciences Institute, Belfast
Supervisor: Dr Richard O'Hanlon
Oomycetes are one of the most threatening groups of organisms to global plant health, of which the genus Phytophthora is the most threatening. These are semi-aquatic, therefore spread is primarily linked to water and moisture.Their adaptability to survive and spread to new hosts via the rivercourses increases their rate of infectivity and makes them very hard to control.
Riparian trees are vital for ecosystem service provision, and their health is generally neglected in comparison to forest or amenity trees. Using river baiting as a technique to survey oomycete diversity serves as an indicator of risk to plant health in the surrounding area.
This project seeks to optimise the baiting technique, and also to link baiting results with disease in the surrounding riparian tree hosts. In consideration of the variables that may affect the baiting results, a range of different host plants are used, in a variety of different locations along the river from one to four week periods.
Repeating this experiment over an extended period of time builds prospective data on how the Phytophthora community may change over time and what affect this is having, or may have, on plant health in the area.
Back to Plant Health Undergraduate Studentship page
---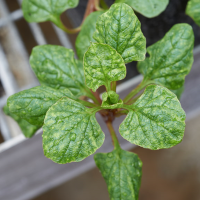 Characterisation of novel viruses detected in material bought on eBay
Host: Fera, York
Supervisor: Dr Ian Adams
Fera develop and carry out diagnostic work in support of the UK Plant Health and Seed Inspectors (PHSI). These inspectors are based at points of entry (ports, airports) and across the country. They are the front line in defending UK and EU agriculture from the introduction of plant pests and diseases from across the world.
A recent discovery by PSHI and Fera of a series of potentially highly damaging viruses in the niche Andean tuber crop Ulluco (Ullucus tuberosus) led to online shopping as one of the potential sources of these infected tubers. It was therefore decided to determine if other crops available online also harbour potentially damaging viruses using next generation sequencing.
We would like a student to help perform molecular and biological characterisation of some the viruses found to determine whether they pose a threat to UK agriculture and if required design diagnostic tests to allow rapid identification of the new viruses.
The project will involve a mix of molecular biology, glasshouse plant work and bioinformatics/IT, and would be suitable for a student with interests in these areas.
Back to Plant Health Undergraduate Studentship page
---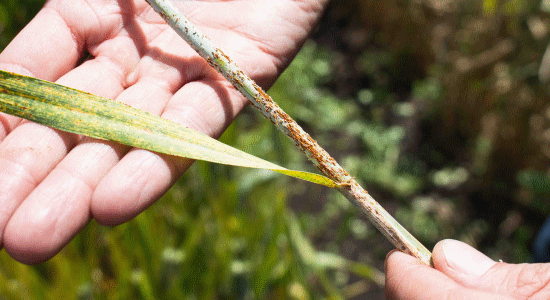 Developing new tools for interrogating cereal invaders
Host: John Innes Centre, Norwich
Supervisor: Dr Diane Saunders MRSB
Emerging and re-emerging pathogens imperil public health and global food security. In response to emergent human health outbreaks (e.g. Ebola and Zika) we have seen the pioneering use of new, real-time genomic surveillance approaches based on the MinION mobile sequencing platform. This hand-held device the size of a mobile phone can provide real-time, high-resolution genomic data aiding diagnosis and tracking of individual strains.
To date, no such approach has been undertaken for crop pathogens. In this project, the student will leverage the mobility and speed of the MinION platform and developments we made in genomics-based diagnostics to establish the first mobile, real-time crop pathogen diagnostics platform.
The project will focus on yellow rust, which is a substantial re-emergent threat to wheat production in the UK. Understanding the shifting nature of yellow rust dispersal in near real-time is critical if effective early warning and control is to be obtained. The development of a mobile, real-time crop pathogen diagnostics platform will likely have significant implications for how new plant health threats are identified and tracked into the future.
Back to Plant Health Undergraduate Studentship page
---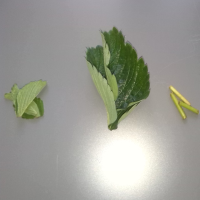 Developing tools for pre-symptomatic disease detection in strawberry
Host: NIAB EMR, Kent
Supervisor: Dr Robert Saville
Strawberry production in the UK is a significant industry sector satisfying domestic consumption of fruit for 8 months of the year; however, the industry is heavily reliant on importing planting material from other European countries, principally the Netherlands and Belgium.
As with other nursery grown crops, planting material is one of the major routes by which pathogens can be introduced into the production site. The pathogens infect during the propagation phase and often remain asymptomatic, existing as latent infections and so are not detected through visual assessment.
There are several notifiable and destructive strawberry pathogens which are present and established in countries from which the UK industry imports planting material. These include Xanthomonas, Phytophthora spp. (notifiable in propagation) and newly reported pathogens such as Pestalotiopsis spp. which are being reported as causing significant crop losses on the continent. Improving the detection of these pathogens and the diseases they cause is imperative to prevent their establishment in the UK.
This project will assist in the development of new tools through the adoption of new technologies, including molecular and imaging techniques, for the implementation of early detection systems.
Accommodation options for non-local candidates will be explored upon selection.
This project will be largely based in a molecular laboratory involving occasional work in microbiological laboratories and glasshouse conditions.
Back to Plant Health Undergraduate Studentship page
---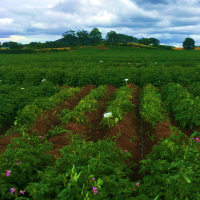 Factors affecting potato variety tolerance in the management of potato cyst nematodes (Globodera spp.)
Host: Harper Adams University, Shropshire
Supervisor: Dr Matthew Back
Potato cyst nematodes (PCN) (Globodera pallida and G. rostochiensis) are deemed to be the most economically significant pests affecting potatoes in the UK. They are highly specialised root parasites capable of high fecundity rates and long term survival in soil (up to 30 years).
Management of PCN involves an array of strategies including variety choice, rotation, pesticide inputs and crop hygiene. Varietal tolerance enables potatoes to produce a yield even in the presence of low and moderate population densities of PCN. However, the downside is that tolerant cultivars can lead to higher multiplication rates of PCN and higher management costs in the longer term.
This project is aiming to:
Conduct a field experiment to evaluate the tolerance of the top 12 most grown potato varieties
Investigate the stability of variety tolerance in soils with different moisture contents and
Investigate PCN hatching when exposed to root leachates from tolerant and intolerant potato varieties.
Data collected from the field experiment (objective 1) is being used to adapt a predictive model for PCN management.
Back to Plant Health Undergraduate Studentship page
---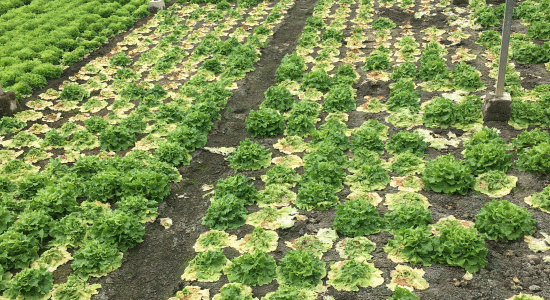 Getting straight to the point: Predicting the starting location of an epidemic following its first discovery
Host: University of Salford
Supervisor: Dr Stephen Parnell MRSB
Emerging plant pathogens pose an increasing risk to plant health. Current threats include Xylella fastidiosa which continues to spread through the Mediterranean and poses a grave threat to broadleaf trees in the UK. Early detection of new invaders is critical for effective mitigation and eradication measures to be implemented before an epidemic becomes out of control.
We have pioneered the development of quantitative methods to inform early detection surveillance in plant health. These methodological advances have led to new tools to inform practical decision-making and the design of scientifically-based surveillance programs.
A key question we have addressed is: following the first discovery of an invading pathogen, what prevalence has it already reached in the population? However, what we do not know, and which is crucial for effective disease control, is not only what prevalence a pathogen has reached, but where it initially entered the population. This would allow management and eradication efforts to be immediately targeted to the main outbreak area following a first discovery.
In this project the student will further develop our quantitative framework for surveillance to identify guidelines aimed at locating the starting point of an epidemic following its discovery.
Back to Plant Health Undergraduate Studentship page
---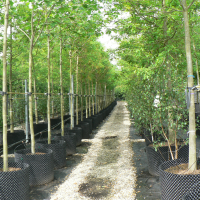 Linking high risk pests of woody species to host plant diversity in Britain
Host: Centre for Agroecology, Water and Resilience, Coventry University
Supervisor: Dr Katharina Dehnen-Schmutz
This project aims to determine the abundance of host species of high risk pests and diseases of woody species in Britain. We will match host plants of high risk pests and diseases (A1/A2 EPPO list) of woody species with their trade availability in Britain.
The popularity in the trade, both in the past and today, will be used as proxy for the possible extent of plantings of the species. Availability of species from nurseries will be used to derive a measure of host plant diversity at each nursery location creating a host plant diversity map for Britain.
The studentship offers the opportunity to learn about the regulation of plant pest quarantine species, how to access knowledge about high risk species and the data requirements for risk assessment processes. Depending on student's interests in GIS and/or programming/modelling skills the final results can be focused on producing maps aiding decisions on where to concentrate surveillance efforts, to develop tools to access data on host species from different sources efficiently, or to use data on past outbreaks of diseases to test the hypothesis that higher host species diversity increases the risk of pest/disease outbreaks at a spatial scale.
The project will be conducted in collaboration with Dr Julia Touza at the University of York.
Back to Plant Health Undergraduate Studentship page
---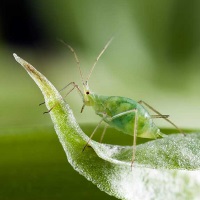 The consequences of underground plant-to-plant signalling for aphid fitness
Host: University of Manchester
Supervisor: Professor David Johnson
There is now unequivocal evidence that plants emit signals of insect herbivory that are detected by neighbouring uninfested plants. Our lab has recently discovered that plant-to-plant signalling can occur via symbiotically associated mycorrhizal fungi present on the roots of most (~80%) plants, and which can form common mycorrhizal networks (CMNs), interconnecting the root systems of neighbouring plants.
It is currently unknown how the response of uninfested plants to signals of herbivory impacts the behaviour, activity and fitness of pests, or what the cost of responding to these signals are to the plant. In this adventurous studentship, we will address these knowledge gaps and contribute to our overall understanding of the role that belowground plant-plant signalling plays in suppressing activity of pests.
The project will establish a new experiment that aligns to existing work, using the Sorghum bicolor x Melanaphis sacchari system (latter a Defra listed pest). The student will receive close supervision from academic and technical staff at Manchester.
Back to Plant Health Undergraduate Studentship page
---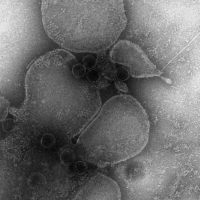 Understanding R. solanacearum pathogen resistance evolution against Pseudomonas biocontrol agent
Host: University of York
Supervisor: Dr Ville-Petri Friman
Around 10-20% of global food production is currently lost to plant diseases. Biological control (biocontrol), the use of natural antagonistic organisms to suppress plant diseases, could offer an alternative strategy to agrochemicals. For example, high bacterial diversity can constrain pathogen invasions via resource competition. Moreover, many plant growth promoting bacteria, such as Pseudomonas species, produce various antimicrobials that can actively suppress the pathogen.
Even though promising biocontrol bacteria seem to work efficiently during short-term lab experiments, it has been difficult to consistently reproduce their beneficial biocontrol effects in the field. One explanation for this could be pathogen ability to rapidly evolve resistance to biocontrol agents, which makes it difficult to reliably predict and control plant disease outbreaks in agro-ecosystems.
This project will directly test if Ralstonia solanacearum pathogen and Pseudomonas protegens biocontrol strain coevolve respective to their resistance and antagonism (production of antimicrobials). To this end, we will use experimental evolution and time-shift fitness assays to explore evolutionary and co-evolutionary changes at phenotypic and genotypic level.