Society awards outstanding science communicators
Anita Montagna, from King's College London and Dr Joana Alves Moscoso of Imperial College London have been named as the winners of the Royal Society of Biology's Science Communication Awards 2015.
Held annually, the Society's awards are intended to celebrate science engagement work carried out by research scientists in order to inform and inspire the public.
The competition was open to bioscience researchers from UK universities and institutes in two categories with cash prizes; New Researcher Prize (£750) and Established Researcher Prize (£1,500).
Judge Dr Steve Cross, Wellcome Trust Engagement Fellow said, "There was so much excellence in the science communication awards this year. The judging was hard!"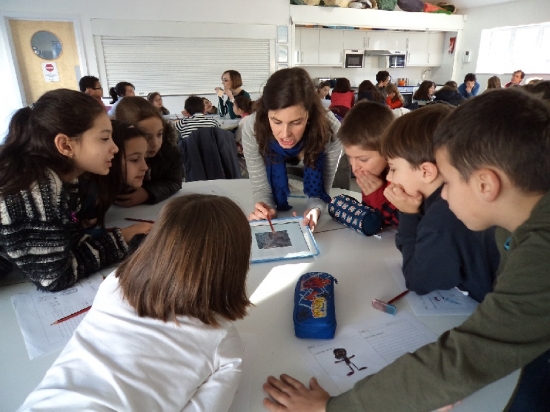 The Established Researcher Prize was awarded to research associate Dr Joana Moscoso, of Imperial College London.
Co-founder of the Native Scientist, a scheme inspired by her Portuguese background, Joana has brought together immigrant pupils and international scientists in an effort to reach what are often the poorest-achieving children.
Joana said, "I always go back home with a smile when I do outreach. To be able to share with others a little bit of the work I do and to meet peers, are two of the things I value the most when doing outreach."
Dr Steve Cross said, "Joana only just made it into the Established Researcher category, yet we were so impressed by her work that she beat a pool of much more senior scientists. She's clearly a great leader and is solving problems that she spotted, and taking science to an under-served audience."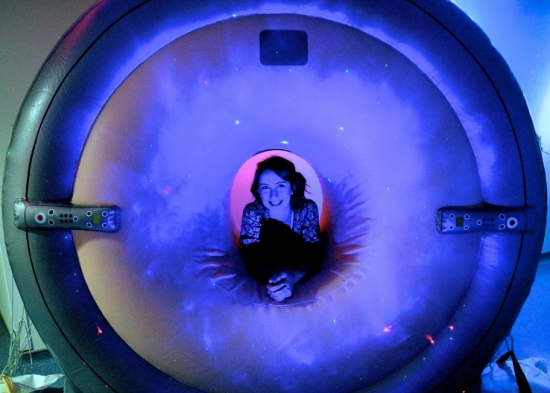 The New Researcher Prize was awarded to neuroscience PhD student, Anita Montagna, from King's College London, whose primary research focus involves investigating the neuroplasticity of young children born prematurely.
The judges were greatly impressed by her design of an inflatable model MRI scanner, intended to prepare young children with a 'mock' of the real experience, to ensure a positive experience for the participant and a clear scan.
Anita said, "I got so much from the activities and collaborations I was involved in. Everybody, especially the children I worked with, reminded me that my job is relevant for the entirety of society and that, if I commit to communicate and engage, people are willing to help, to share, to collaborate."
Dr Steve Cross said, "We were all incredibly impressed with Anita's work, and especially the ways she has come up with new ideas whilst making sure that she gets the right support to deliver to the public to a high standard."
The awards will be presented at the RSB's Annual Award Ceremony on Thursday 15th October during Biology Week 2015.
The Society wishes to thank the Wellcome Trust for their support of the Established Researcher Award and Wiley for their support of the New Researcher Award, and also this year's judges: Dr Steve Cross, Dr Liz Granger, Rachel Hillman and Rosie Waldron.