Meet our Members
From experienced Fellow to student, use the links below and read about some of our members:
---
Dr Roger Owen CBiol FRSB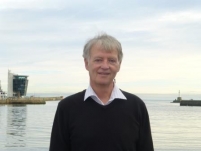 "I am head of ecology for the Scottish Environment Protection Agency (SEPA). I consider it to be one of the most exciting jobs you could ever have in biology.
"I graduated with a degree in zoology from Dundee and PhD in technological economics from Stirling, but I started as an assistant scientist and worked my way up from there, taking every opportunity that presented itself.
"I manage ecological services in SEPA, ranging from microbiology to marine science, and from integrated catchment management to invasive species. I enjoy the sheer diversity of the job and the many challenges that come from balancing environmental protection and supporting sustainable economic growth.
"Having been a member of the Society I very recently became a Fellow. I hope to contribute to the crucial work the Society carries out in influencing policy and promoting education to disseminate the many benefits of biological science to the wider public."
Professor Gail Cardew FRSB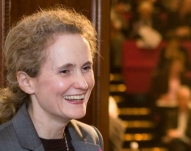 "I am the director of science and education at the Royal Institution and chair of the board at the EuroScience Open Forum, which will take place in Manchester in July 2016.
"In my work I enjoy the fact that encouraging people to think more deeply about science can be interpreted in a multitude of different ways - from inquiry-led activities to help parents carry out activities with their children, to encouraging scientists to think more broadly about their work by engaging with the public and other stakeholders.
"I initially joined the Society because I wanted to do my bit for biology. However since joining I've already attended one of the leadership training courses and it was incredibly useful - both in terms of content and meeting interesting people."
Dr Nick Freestone FRSB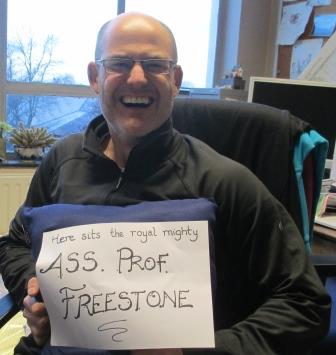 "I am an associate professor of physiology at Kingston University and my research spans both the physiological and pedagogical aspects of my role.
"Despite my pedagogical interests, I was stunned to be awarded UK Higher Education Bioscience Teacher of the Year, 2014. My background is in cardiovascular physiology. The developments that most excite me in this field involve the use of stem cells to repair the damaged heart. I love the fact that you could make the cells and tissues move and could change how they moved by adding simple chemicals and complicated drugs.
"I moved from my simple BSc project looking at the frog half ventricle preparation to more complicated work as a British Heart Foundation post-doctoral fellow. There I used confocal microscopy to look at the fundamental unit of calcium release inside cardiac cells - known as the calcium spark. This PhD was conducted in the Berlin laboratories of my mentor, Dr Roland Vetter, where I really learned to love science and the scientific life."
Dr Beatrix Schlarb-Ridley FRSB
"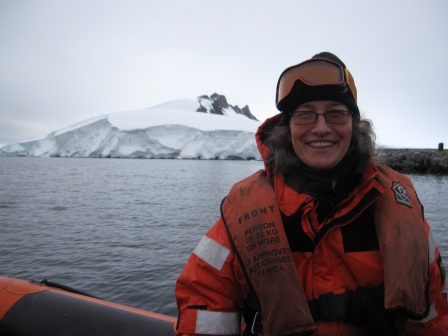 I am director of innovation and impact at British Antarctic Survey, with a passion for seeing research outcomes make a difference to global challenges.
"Originally I trained as a biochemist. My early research was fundamental in nature, investigating surface interactions of photosynthetic electron transfer proteins. I was keen to investigate potential applications of this research, and did so first in the medical field and later in bioenergy and bioremediation.
"Through a business Fellowship I discovered my passion for catalysing technology and knowledge transfer. I found it immensely gratifying to see step changes brought about through new connections between academia and industry, and enjoyed developing socio-economic benefit of research outcomes. This led me to my current position, where I develop and implement innovation strategies for polar research."
---
Dr Hannah Mumby MRSB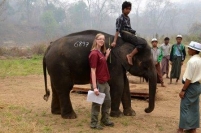 "I am currently a postdoctoral research associate at the University of Sheffield and I'm due to start a Fellowship at Pembroke College, Cambridge later this year.
"I investigate questions about what factors affect elephant mortality, fertility, growth, and social links, and how male and female strategies differ.
"I've always been interested in the evolution of big mammals. However, I have a growing appreciation for the 'smaller majority' of organisms and for any system that allows experimental manipulations, because that's so difficult to do with elephants.
"The Society appeals to me because of the amount of work it does in terms of outreach and public engagement."
Dr James Donald MRSB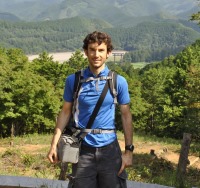 "I studied biological sciences at the University of Oxford. An interest in how bacteria interact with their environment led me on to a PhD in molecular microbiology which I carried out at the John Innes Centre and the University of Dundee.
"Towards the end of my PhD I realised that my skills and interests lay much more in writing, organising biology in general, rather than active research and focusing on a small area of the field.
"I work for the Biotechnology and Biological Sciences Research Council (BBSRC) where I am a strategy and policy manager within the Skills and Careers Unit. The unit focuses on developing BBSRC's strategy for supporting skills and training within the biosciences.
"I enjoy identifying areas where BBSRC can have a beneficial impact on the development of early career researchers, and subsequently developing ideas to help address these. It's also always great working with BBSRC fellows at the various cohort events and conferences we hold, as they are an extremely talented and enthusiastic bunch."
Dr Danae Dodge MRSB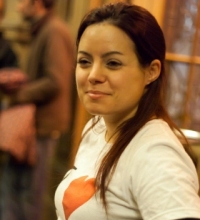 "Ever since I was a child I wanted to study human genetics. But unpredictable and fortunate events led me from my BSc in applied biology at the University of Newcastle to my master's in biomolecular archaeology at both The University of Manchester and the University of Sheffield.
"I went on to do a PhD in scientific archaeology focusing on ancient DNA. I examined the feasibility of reconstructing Neanderthal demography to help identify what led them to their extinction.
"The study of DNA has always appealed to me. I remember when Dolly the sheep was born and I was fascinated by what this could mean for science and society. The progress in genetics and the latest innovations (like the CRISPR gene editing technology) never cease to amaze me. Next generation sequencing technology has led to an explosion of ancient DNA and has meant that the oldest DNA analysed to date is 700,000 years old."
Adam Rodgers MRSB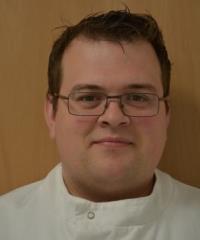 "My interest in science started early. I can remember early science experiments in the family kitchen with bicarbonate of soda, vinegar and bright food colouring.
"I am currently studying for a degree in natural sciences at the Open University. I am interested in digital quantitative PCR, which I think has an interesting future in complementing an already established protocol.
"If I could make one change in the world, it would be for public understanding of the potential benefits of genetic research and modification, especially crop plants, I think that the press demonise it unfairly, making it difficult for the public to trust the science.
"My ambitions revolve around effective and engaging science communication, and furthering my knowledge of biology. I joined the Society because it creates the opportunity to interact more widely with a wide network of biologists and is a way in which I can increase my own understanding and knowledge."
Diren Beyoglu MRSB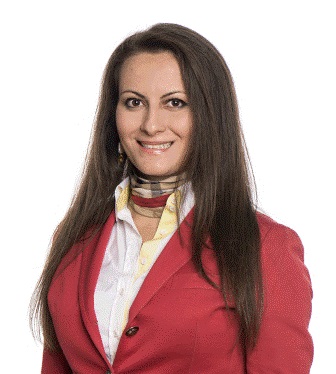 "I am part of the Hepatology Research Group in Bern, Switzerland, which is known for both clinical and experimental research into the emerging field of matabolomics.
"After studying pharmacy, I went on to do an MSc and PhD in pharmaceutical toxicology at Marmara University in Istanbul. For a decade, I conducted research into food, and environmental and occupational toxicology, mostly using gentoxicity assays. This is when I learnt the academic tools of the trade: teaching, and grant and ethics applications, as well as presenting findings at both national and international meetings.
"I wish to climb further up the learning curve of biology, which is why I have joined the Society at this time. More interactions with other biologists will greatly help with my research."
---
Adam Field AMRSB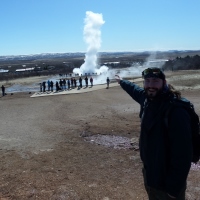 "I'm lucky in the sense I always knew I wanted to be a scientist. My early influences included David Attenborough and Robert Winston, who demonstrated to a young me that a life in science was one full of intrigue and the potential to make world-altering discoveries.
"I studied biomedical science at Newcastle University where I completed specialist modules in ageing and cancer. My first forays into the lab saw me investigating the regulation of autophagy in relation to dementia at Newcastle University's Centre for Ageing and Vitality.
"I went on to complete my dissertation looking at age related epigentic changes associated with leukaemia at The Northern Institute for Cancer Research.
"Building upon my fascination with ageing and cancer, I recently returned to academia where I am looking forward to completing my PhD at the CRUK Beatson Institute in Glasgow, investigating mechanisms of cancer resistance in a long-lived mouse model.
"My membership with the Royal Society of Biology has opened opportunities for me to train and apply new techniques to my research such as programming and bioinformatics."
Irene Ovayenwu Amadu AMRSB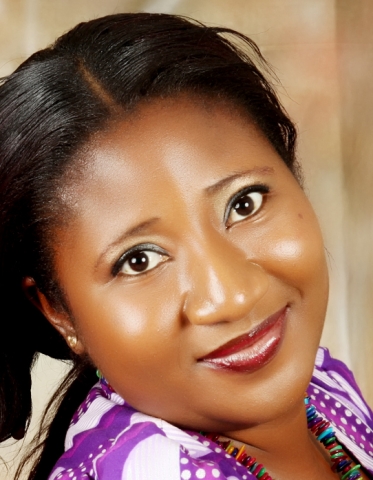 "I am a MSc student in medical biotechnology at the University of Abertay in Dundee, Scotland, and I have a bachelor's degree in biochemistry.
"After working as a lab assistant at a HIV testing and counselling centre, I became more interested in the HIV virus and moulds that cause cancer.
"I am particularly inspired by the work of Robert Gallo and hope to one day work at the Institute of Human Virology at the University of Maryland, Baltimore. I am particularly pleased with my involvement in training community health extension workers in northern Nigeria on the use of simple lab test kits and lab safety.
"Joining the Society is an opportunity for me to interact with other researchers around the world and to read their work."
Alison Cryan AMRSB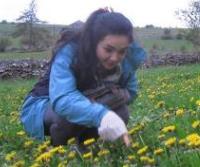 "I graduated from the University of Sheffield with a BSc in biology with French. As part of my studies I sent my Erasmus year abroad in Dijon. It was an incredible year and opened my eyes to the differences between studying science in the UK and France.
"The focus of my research project was investigating functional ecosystems in local forests.
"When we consider the ecosystem that forests provide, understanding the complexity of their ecological community is vital in the light of climate change.
"The Society has always been on my radar in terms of events run for public audiences. After seeing the benefits that members can gain from joining I have been motivated to join and stay involved.
"Ultimately, I would like to encourage those with little scientific understanding to approach science in a more open-minded way. I am currently very interested in the role that formal education has to play in public awareness and perception of the scientific process."
Stephanie Arnold AMRSB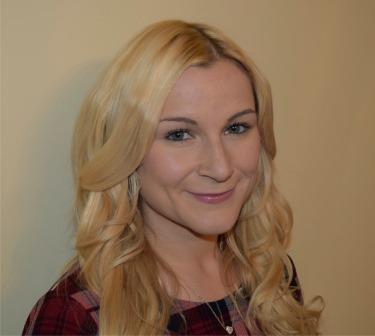 "I am a recent Royal Veterinary College graduate with a degree in bioveterinary science. Having always loved animals and biology, I went through secondary school envisioning myself graduating as a vet. Everything changed during my time at university, when I became awed by the vast and ever-changing world of scientific research.
"As part of my undergraduate degree I completed an industrial placement year at Novartis in Emeryville, California.
"I worked in the Infectious Disease Pharmacology department, developing models of lung disease. It was an incredible experience that allowed me to develop my personal and scientific skills.
"The placement year affirmed my desire to pursue a PhD in pharmaceutical sciences at King's College London, which I am excited to begin next month. My project is focused on investigating the mechanisms of platelet recruitment during the inflammatory response."
Daniel Duddy AMRSB
"Since graduating in 2013, I began employment as a biosciences and environmental health laboratory technician for Middlesex University's Natural Sciences Department.
"Working within the organisation has given me valuable experience working in a variety of labs that include biomedical, microbiology, environmental health and analytical chemistry, each providing their own knowledge and skill set. As part of my role, I also oversee a range of taught laboratory classes and provide support for a variety of projects.
"I'm currently involved in the research environment, this is helping me gain valuable insight into what I enjoy and have the most interest in – ultimately helping me make my decision for my choice of postgraduate study.
"My proudest achievement is formulating a new analytical chemistry method for quantifying levels of polycyclic aromatic hydrocarbons (PAH) in mussels tissue (Mytilus edulis). Methods outlined in literature were not feasible within the university laboratories without great expense, dangerous reagents and highly specialised equipment."
---
Grace Paget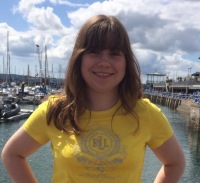 "I love nothing more than writing about science! I first got into biology when I was 14 and doing my GCSEs. I was fascinated by how it underpins pretty much everything concerned with the structures and functions of life.
"I have always enjoyed writing and I can particularly remember being set a piece of homework to write an article about stem cells. I took it really seriously and of course tried to make it look like the front page of a national newspaper! From then on I realised how important it is to communicate interesting work.
"I was encouraged by my biology teacher, Mrs Lebreuilly, to stick at it and since then I have been lucky enough to write for the RSB as well as BBC Focus Magazine and the British Medical Association - loving every second of it! Earlier this year I worked as a media assistant for the Cystic Fibrosis Trust and I am now at university studying biology and English literature."
---
Lauren Borgers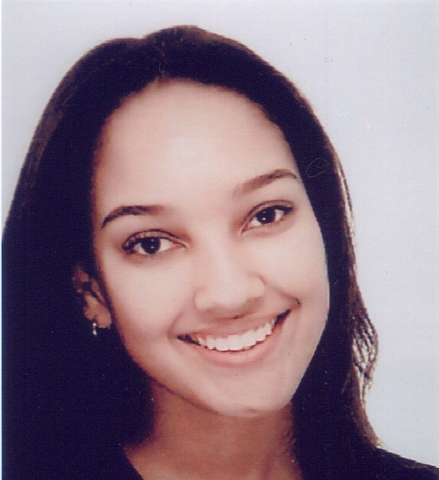 "I am currently studying for my GCSEs at Goldolphin and Latymer and plan to continue biology at higher level in the International Baccalaureate. I aim to study natural sciences at university as I want to create documentaries when I am older.
"I love biology because it allows us to understand the world that many people take for granted. With biology we are able to appreciate the organisms around us and understand how each one functions. I would like to study reptiles and amphibians when I am older as I think that animals such as the Axolotl, with its regenerative capacity, will be a great advantage to medicinal research.
"Owning a bearded dragon is my dream as I think they are such charismatic creatures however I have not yet persuaded my mother. The only pets I ever had were a snail collection when I was younger.
"I joined BioNet because it gives such a range articles on topics that we would never have time to cover at school, enhancing my learning and benefiting my studies."
---
Neil Thorpe RSciTech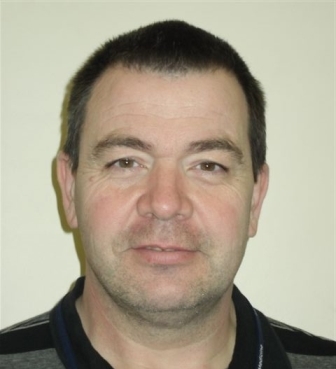 "I joined the Civil Service in 1993, working for the Submarine Environmental Chemistry Unit at the Institute of Naval Medicine (INM). In 1999, I joined their helicopter crash team travelling the world taking care of the environmental impact of crashes, including biological waste, fuel spills and carbon fibre debris. I helped clear 34 helicopter crashes in total.
"In 2005 I was asked to volunteer to help out in the microbiology section by the microbiology section leader as they were short staffed at the time. Apparently I was quite good and was asked to apply for the post of band D microbiologist, where, 10 years later, I still work today.
"I joined the Society in May last year and eventually achieved my RSciTech in January this year. The certificate sits proudly on my desk for all to see."
---
Are you interested in joining?
Find out about the benefits of membership and which of our grades would best suit you.