Charles Darwin (Critical Lives)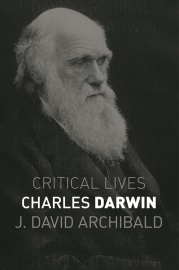 J. David Archibald
Reaktion Books, £12.99
As the author himself notes, his biography is an addition to the ever-burgeoning Darwin publishing industry. The latter is testament both to the impact of Darwin's scientific work and to the prodigious quantity of his writings: in addition to his publications and notes, over 15,000 of his letters still survive.
Most of us may never read much of Darwin's original writing, relying instead on the distillations of other authors. Some focus on specific aspects of his work: Rebecca Stott's Darwin and the Barnacle describes the eight-year study that cemented his scientific credentials; James T. Costa's Darwin's Backyard reveals his many practical investigations; Ken Thompson's Darwin's Most Wonderful Plants highlights his research into botanical growth, reproduction and insectivory. Others aim to summarise his whole life and achievements; from colourful children's books to the magisterial Darwin by Adrian Desmond and James Moore, and Janet Browne's two-volume biography, Charles Darwin: Voyaging and The Power of Place.
Archibald's biography, part of Reaktion's Critical Lives series, falls somewhere in the middle of that latter range. In around 200 pages of chronologically arranged chapters, he describes Darwin's childhood, university experiences, the Beagle voyage and his life at Down House, while introducing family, friends, supporters and detractors along the way. In addition to the many aspects of Darwin's life and work, Archibald also describes the challenges he faced, professionally and personally, and their historical context. Brimming with detail and relevant asides, the book still addresses all key areas. It is well illustrated using many contemporary images.
My only criticism is the (admittedly small) number of errors, both grammatical and factual (for instance, referring to barnacles as vertebrates). As an accessible introduction to Darwin, even for those with some prior knowledge, this is a welcome addition to the bookshelf.
Mike Smith FRSB