Otter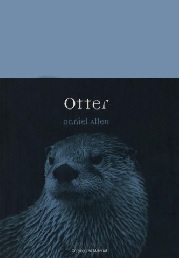 Daniel Allen
Reaktion Books, £9.99
Daniel Allen's lifelong obsession with otters has seen him complete a PhD on otter hunting and volunteer with the UK Wild Otter Trust, as well as publish papers and articles on otter hunting, wildlife crime, and animal welfare. This passion is communicated very strongly in Otter through seven fascinating chapters.
Otter begins with a chapter about the otter species, their distribution, and their conservation status. Currently, all 13 species feature on the IUCN Red List; 12 of whom have a decreasing population. The second chapter covers the role of otters in folklore and traditions, while chapters three and four discuss otter hunting commercially and for sport, plus the animal welfare campaigns that subsequently followed.
In chapter five, Allen discusses otters in literature, including The Wind in the Willows and Tarka the Otter – the story that started Allen's fascination with otters. Chapter six discusses otters on-screen, including the film adaptations of Tarka the Otter and Ring of Bright Water. Finally, chapter seven – possibly the most important chapter if you are interested in conservation and wildlife protection – discusses the measures already taken to protect otters through breeding programmes and legislation; although Allen highlights that more education and research is needed to fully protect these amazing animals. The book concludes with an appendix of species information, timeline of otter history, and useful weblinks.
Otter covers a thorough, yet concise, history of otters and the persecution they have faced. It is a fantastic resource for anyone interested in otters, regardless of age or educational level.
Alexander Nunns MRSB