The Compatibility Gene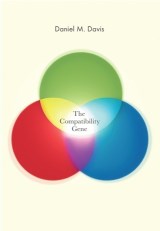 Daniel M Davis
Allen Lane, £20.00
In 1940, when Peter Medwar was 25, he watched a British bomber crash-land in a nearby garden. The pilot survived with severe burns, and the sight of this agony prompted Medwar to study transplants. He went on to show that transplant rejection was the result of a reaction from immune cells, and in 1960 he won the Nobel prize. This is the first story that Davis shares, followed by many others of scientists who show equal dedication.
The biology that brings these people together is a small cluster of 'compatibility genes' which play a large role in how we react to disease, and are central to how our immune systems work.
The Compatibility Gene is as much a book about the researchers who made the discoveries as about discoveries themselves, and charts the journey of many influential scientists in this field. These are often stories of chance meetings, neglected families and unfair allocation of praise and recognition.
To make it worthwhile, their research continues to produce medical advances. As well as how individuals react to disease, compatibility genes also influence how we react to medications, and so knowledge of these genes has interesting implications for personalised medicine. There is a strong correlation, for example, between an adverse reaction to an AIDS drug and a specific compatibility gene.
In the final section, Davis considers how these genes might affect how we chose our lovers, how likely we are to reproduce, and even the wiring of our brains. He explains the conflicts and the missing data, and is able to end with scientists' favourite conclusion: 'more research needed'.
Dr Rebecca Nesbit MSB
Shortlisted in the General Book category of the Society of Biology Book Awards 2014