Back From The Dead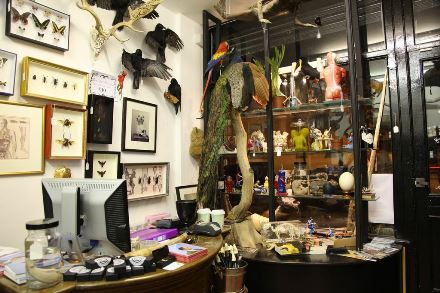 Tom Ireland reports on how a new generation of artists is spearheading a revival and appreciation of taxidermy
The Biologist Vol 60(4) p16-19
Think of taxidermy, and you might imagine a stag's head on the wall of a country house, a discoloured animal in a dusty museum display, or a beloved pet cat staring madly from a mantelpiece. But the practice of preserving and mounting animal skins is enjoying an unexpected resurgence in popularity – and not just in museums.
Over the last decade contemporary artists have increasingly been using zoological specimens to create art that poses questions about our relationship with the natural world. Artists' studios, such as The Last Tuesday Society and The Curious Menagerie (both in the trendy London borough of Hackney), now run regular 'DIY taxidermy' workshops where anyone can learn taxidermy techniques and leave with their own mounted mouse.
"There's lots of interest among the art set," says Derek Frampton, a taxidermist at the Natural History Museum in Tring...
Want to continue reading this article?
Click to login.