How to be...an expert witness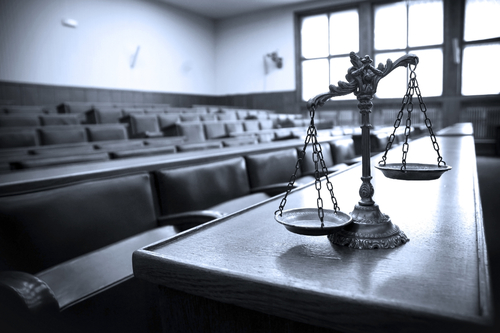 Advising the criminal justice system can be rewarding work for biologists, writes Nick Deal
The Biologist 62(3) p128-29
Television dramas where hard-hitting barristers savage anyone in the witness box may deter many professionals from acting as an expert witness, but the reality is far from the fiction portrayed on screen. Being an expert witness can be a stimulating and rewarding adjunct to practice, and most cases settle without going to court.
An expert witness can be anyone with knowledge or experience in a particular field or discipline beyond that of a layman. They use their specialist knowledge to provide an opinion on an issue or facts in a case to help resolve litigation. While their opinion is generally sought by one party, the expert's overriding duty is to assist the court, and their report must be independent, objective and unbiased.
Solicitors instruct an expert to write a report or statement on a particular issue and to be prepared to give oral evidence in a court or tribunal. Expert evidence is fundamentally opinion evidence, supported by the expert's analysis of the facts and technical understanding of their subject.
Biology is a hugely diverse discipline and biologists can be required to act as experts in an enormous range of cases, from those involving disease to environmental issues. Dr Marie Anne Chattaway, deputy head of E. coli, Shigella, Vibrio and Yersinia Reference Service at Public Health England's Gastrointestinal Bacteria Reference Unit, has worked with gastrointestinal organisms for more than seven years. She became an expert witness for the first time last year when she was leading on an outbreak investigation that subsequently became a prosecution.
"I am keen to be involved in this part of the work," says Chattaway. "It is important that the microbiological context is explained clearly in the cases of outbreaks so the jury can make an informed decision."
Chattaway's role can involve giving an opinion on food or handling animals, and stating the likelihood that the organism from a particular source is related to the organism from a patient. So far she has not been required to go to court.
Experts in many fields of science and medicine may avoid putting themselves forward for fear of the reputational damage that may result from being challenged and contradicted, or not coming across well in court. However, Chattaway believes what she does is vital. "Expert microbiologists are required for this role. It is important to prevent the spread of any further outbreaks."
Training is not mandatory, but Chattaway feels it is important. "Although microbiologists are experts in their field, they are not necessarily trained to be an expert witness and there are important procedures to follow," she says.
Increasingly, instructing parties require evidence that the expert has the relevant qualifications and experience within their field, as well as having received formal training. If an instructing party can see that a report is well written, and that the expert has received training in how to act as an expert witness, they are far more likely to instruct them again in the future.
One thing that is obligatory is insurance, which can be obtained through professional bodies, expert witness organisations and general insurance providers.
When it comes to getting work, there are a number of agencies that publish directories of experts in their various fields. However, many find they get work based on their reputation and publications.
Case study: Consultant Ian Blenkharn on becoming an expert witness
Almost 30 years ago, an unexpected phone call brought an invitation to be a witness in a Crown Court prosecution under the Control of Pollution Act 1974. A solicitor had located a brief research report I had published that was relevant to the case and persuaded me to accept 'instruction'. From there I embarked on what has become a substantial part of my career.
My first court appearances were exciting and challenging in equal measure, even surreal at times, but not particularly difficult. The questioning was similar to that which can follow presentation of contentious research data to a tough academic audience, although obviously far longer.
Perhaps I got away lightly. During subsequent court appearances, I have seen others fail badly under cross-examination, jeopardising and, on one particularly unpleasant if salutary occasion, ending what had previously been a hugely successful career.
Further work soon followed. An invitation to appear at a public inquiry was an early gain, requiring just a few days' live evidence, but almost 12 months of preparation, meetings, briefings and supplementary reports. The fee paid off my mortgage at a stroke.
Although often complex, most cases are far less extensive. Only around one in 15 civil cases go to a final court appearance. Accounting skills and careful diary management are essential. It is also vital to recognise the extent and limits of your knowledge and expertise, and never to stray beyond them.
Some universities offer internal training. More extensive training is also available, one of the most popular, although rather costly, leading to an accredited award. The course focuses in some part on the minutiae of the legal framework. Training in courtroom skills can't replicate the real thing.
An instructing solicitor will provide guidance, but the expert must resist pressure to moderate or augment a report solely to support the solicitor's partisan position. Honesty and integrity are the watchwords and have stood me in good stead throughout.
Ian Blenkharn is a microbiology, hygiene, waste management and safety consultant
This October the Society is hosting an expert witness training course on report writing with Bond Solon. For more information contact Emma Kelson.
Nick Deal is a barrister and expert witness trainer for Bond Solon