How to...Find an internship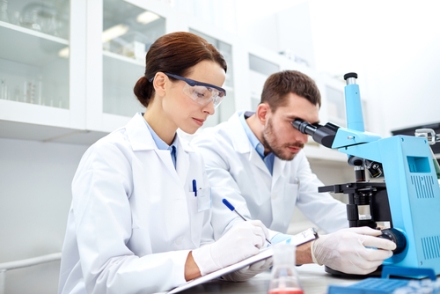 Science graduates looking for work are increasingly required to show they have additional skills on top of their degree. Sarah Maddocks MRSB has some practical advice for biologists wanting to intern while they study
The Biologist 63(6) p28-30
In the UK, more than 20% of people have a degree. Furthermore, the number of students graduating with a first class degree has risen from 9% to approximately 15% in the last decade. Consequently, employers are beginning to place increasing emphasis on experience in the workplace when selecting candidates. A variety of opportunities exist to enable students to acquire experience while studying for a degree.
The experience gained from a workplace internship is often more than just technical expertise, encompassing numerous transferable skills, such as time management, planning, recording and processing information, preparing presentations, using software packages, giving presentations, teamworking and communication, to name a few. Moreover, job opportunities can arise directly or indirectly (through recommendation) as a result of an internship. So, what types of internships are available and how do you go about finding and applying for them?
Irrespective of whether or not a particular degree course has a sandwich year, it is usually possible to do a 12-month internship. If the former is the case, then the internship is built in to the course. If the latter is the case, there is potential to suspend studies for 12 months at the discretion of the university or programme of study.
For the biological sciences, a large number of paid internship opportunities are available within the pharmaceutical or biotechnology industries – for example, with GlaxoSmithKline, AstraZeneca and Merck. Alternatively, 12-month paid placements are also available in government-run laboratories such as the Defence Science and Technology Laboratories or Public Health England. Most of these internships provide a structured experience that includes mentorship, collation of a training log book and, in some cases, a taught element.
Shorter internships are also available and are often scheduled (but not restricted to) the summer holiday between the second and third year of a degree course. The majority of these last between eight and 12 weeks and usually include a student stipend.
The nature of summer internships is diverse: many organisations from the pharmaceutical industry, professional bodies, learned societies, local government, academia and research councils offer internships, which might include public engagement, policy, writing, radio production, research and development and marketing, to name a few. More often than not, internships are advertised on websites specific to the organisation offering them or are collated on affiliated websites – for example, there are a number of internship opportunities highlighted on the Society's careers pages.
Applying for an internship ordinarily involves submitting an application form and/or CV and covering letter, but some internships require an interview. Professional bodies such as the Microbiology Society and the Biochemical Society offer to support summer studentships within academia, but rely on the student to identify an academic supervisor who prepares and submits a proposal for a named student.
The major research bodies, such as the BBSRC, the MRC and the Wellcome Trust, use a similar scheme, as do a number of charities, including Cancer Research UK. For these studentships, a covering letter and CV are usually required. Many universities are familiar with these schemes and it's worth approaching academics to see if they are willing to supervise a project or whether they already intend to apply to the summer studentship schemes that are available.
Applying for an internship is a competitive process and it is important to identify opportunities early on. Most internship applications use academic performance as an indicator of suitability, but it is also good to highlight skills acquired from voluntary work and part-time jobs, such as teamworking, which are also attractive attributes.
If you would like to gain particular experience, but there are no relevant internships available, remember you can always submit a speculative application. If taking this approach, it is important to prepare a covering letter that puts your case forward, as well as providing a CV.
Being proactive when looking for an internship is paramount and making sure you have researched the position well in advance is highly recommended, particularly if an interview is required. If you secure an internship, make the most of your experience – treat it as an opportunity to learn, attain valuable experience and inform your future career goals.
Non-scientific internships
Internships at learned societies or professional bodies can help scientists move into related careers such as science communication and science policy.
"I loved my time at the RSB – it was eye-opening as to what exists outside of the lab and a great experience. The breadth of work, learning curve and networking were so incredibly useful, and I wouldn't be where I am now without the internship – I'd recommend applying for a placement to anyone."
Michael Walsh, former policy intern at the Royal Society of Biology, now science information officer at the Science Media Centre.
Private sector opportunities
A large number of paid internships and placements with the UK's biotechnology and pharmaceutical industries are available, such as those offered by GlaxoSmithKline.
"For UK undergraduates, we offer one-year industrial placements and summer placements that typically last 10 to 12 weeks. Our students work with industry experts, and have real responsibility from day one, contributing to the team's success and developing new skills. Opportunities exist across our R&D organisation: you could be working with our chemistry teams where roles span all stages of drug discovery and development, or in a biology-based role, including with our cell and gene therapy teams.
"Joining us on a placement year or internship can open up opportunities later on. We have a Future Leaders Programme for graduates and a range of postgraduate opportunities, as well as direct entry roles. We also offer apprenticeship programmes for school and college leavers. Apprentices can study towards a nationally recognised qualification while gaining valuable work experience and earning a salary."
Amy Mayor, R&D early talent adviser, GSK.
Internships in the public sector
"The Defence Science and Technology Laboratory (DSTL) aims to employ some of the world's brightest people. We recruit 10 to 15 new apprentices each year, and around 80 graduates across scientific, technology, engineering and mathematics disciplines. Opportunities span a multitude of disciplines within biological sciences, and include industrial one-year placements, working with engineers and scientists in support of the Ministry of Defence, the Armed Forces and other government departments. On-the-job opportunities and formal training are provided.
Apprenticeship schemes mix formal classroom-based study with practical training, and our two-year graduate programme provides you with training and guidance to help start your career."
www.facebook.com/DSTLEarlyCareers
Hints and tips
A selection of tips from life science employers who oversee internships:
"Prepare, prepare, prepare. Do your research on the company and the roles advertised."
"We have a passion for science – how can you show us yours?"
"Be clear and succinct."
"Share your ambitions. Be genuine and don't be afraid to give personal insights/opinion – this makes you stand out."
"I look for an interest beyond their area of academic study and a willingness to be challenged."
"In terms of policy interns, we look for an understanding of the importance of presenting impartial, balanced briefings for decision-makers. Plus, recognition that there is a difference between policy activities and engagement or communication."
"Show us where you have taken responsibility."
"Tell us about your experiences and what you have achieved."
"Pay close attention to the closing deadline for applications and apply early."
Dr Sarah Maddocks is a lecturer in microbiology at Cardiff Met University and a member of The Biologist's editorial board.
Find out more about skills and training on the Society's careers pages.