Spotlight on: Biotechnology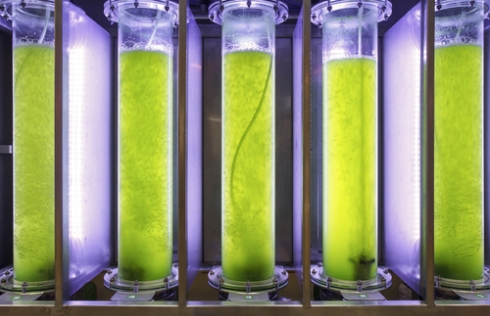 The Biologist Vol 62(6) p32-33
Biotechnology uses biological systems (or derivatives of them) to make useful products or services.
Age-old processes such as brewing are sometimes included in definitions of biotechnology. Really, however, biotechnology is increasingly known for the cutting edge commercial life science companies that attract billions of dollars of investment globally every year, collectively known as the biotech sector.
Why is it important?
Biotechnology creates innovative products and services that are used in areas such as medicine, agriculture, energy production, waste remediation and food processing. It is also constantly developing and refining technology to assist scientific research itself – devices for every type of imaging, assay and analysis of biological material that scientists might ever need.
A report by analysts EY predicted that the value of the global biotechnology market may soon hit $1 trillion – and that only includes companies offering shares. There are many more startup companies still developing their products and looking for investment.
What is it like working in biotech?
Biologists in industrial settings may have to relinquish a degree of intellectual freedom. However, working in biotechnology allows scientists to see research translated into saleable products, many of which have a positive impact on human health or the environment.
What careers are available?
The UK biotechnology sector is a large employer of life science graduates and the number of jobs available is growing. As well as developing new products and services, there are many roles in areas such as quality assurance, information and data technology, human resources, press relations and communication, finance and infrastructure maintenance.
How do I get into a career in biotechnology?
Lots of universities offer biotechnology degrees, some with management modules or a year in industry to prepare students for work with commercial companies.
Masters courses are also available for undergraduates without biotechnology degrees. However, many scientists in the biotech industry are employed because of their specific postgraduate skills and expertise, which may be in all sorts of fields, but especially molecular and cell biology, synthetic biology, microbiology, pharmacology, cancer biology, diagnostics and antibody research.
Andy McKemey
Profession: Head of field operations, Oxitec
Qualifications: BSc in applied biology, MSc in crop protection, zoology PhD on the biocontrol of agricultural invertebrate pests
Research interests: Environmentally friendly technology solutions, infectious diseases, biotechnology, entomology, public health
What does Oxitec do?
We are a company that spans out from the University of Oxford to develop environmentally friendly insect control, mainly aimed at pests that carry human diseases or attack crops. Using a form of genetic engineering called the sterile insect technique, we breed sterile male insects and release them in large numbers – they then mate with females and their offspring don't develop properly, breaking the natural reproduction cycle without the need for pesticides. The main insect we are working with is Aedes aegypti, which is a vector of dengue fever, a disease that infects 400 million people annually.
What does your role involve?
The technology involves a novel technique developed by molecular biologists at Oxford. My job is to take that out of the lab and get it to work outside. The development process involves studies of increasing scale, development and testing of our products. Our lead product has just reached the stage where it is approved and ready for widespread deployment in Brazil.
The first stage involves small behavioural studies to see how far the engineered mosquitos fly and whether they mate. Then we scale up and see what impact it has on a small village with a population of, say, 200–300 people.
Presumably you travel to many hot countries.
Yes, mosquitos like hot weather so I get to travel to lots of exotic places, such as the Cayman Islands, Panama, the Florida Keys, Malaysia and Brazil.
What's your average day like?
It's very varied – I have the email and admin that comes with most jobs these days, but it's great to be taking really great science out into the field. First, you have to set up what is essentially an insect factory to breed large numbers of the engineered organisms, then you set up a system to release them and monitor that release and its impact on the mosquito population.
I also spend a lot of time with the communities we work with, explaining the science to them, which I really enjoy doing.
How did you get into this career?
I came to Oxitec through a background of entomology and pest control. I started by studying biology then specialised in entomology later.
How does working for a biotech company differ from working in academia?
Oxitec is a spin out from Oxford so it is quite close to core research, which I was keen to stay close to. But I have enjoyed learning about the business aspect. Biotechnology is about understanding how science will work in the real world and that marriage of research and business is something I never thought I'd be that interested in, but I am.
What other areas of the biotech sector do you think will be interesting in future?
There's huge potential in lots of areas of biotech. Plant biotech, improving yields and protecting crops is interesting – lots of that is still in the lab and hopefully that will be made to work in the field soon.