Spotlight on: Sustainable agriculture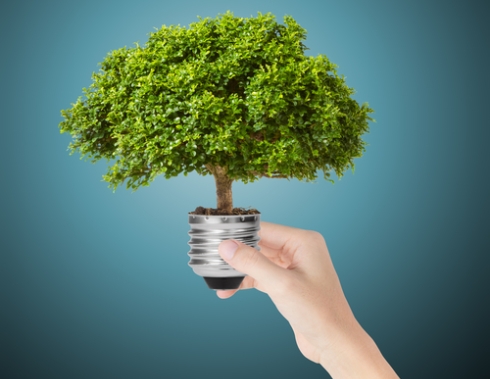 The Biologist Vol 62(1) p30-31
Sustainable agriculture uses the principles of ecology to make farming as efficient as possible with minimal or even positive environmental impact. It is the production of food or other plant or animal products using farming techniques that protect the environment, public health, human communities and animal welfare.
Why is it important?
As the population grows, it is predicted that the world will need to double food production by 2020 to sustain its growing population. At the same time, using more land to raise animals or grow crops only exacerbates global problems such as deforestation and climate change. Sustainable agriculture aims to balance the needs of society with the protection of the environment, while also ensuring that producers make fair profits.
Who is involved?
Many people contribute to the ideas of sustainable agriculture, which in summary are that we must meet the needs of the present without compromising the ability of future generations to meet theirs. The science of sustainable agriculture is just one aspect of a complex issue involving politics, socio-economics, trade and the environment.
The drive to encourage populations to produce and trade products more sustainably goes beyond science. It often involves people working together across government, farming, the civil service, the retail sector, think tanks, charities and activist groups.
What careers are available?
Government departments and agencies require scientists to help research and advise on specific aspects of sustainable farming, including water, soil, energy, air, crops, domestic animals, wildlife and ecosystems.
Sustainable agriculture involves complex and overlapping government policies concerning agriculture, environment, energy, business, conservation and transport. As a result, positions can be found in all areas of policy-making, from local authorities to international organisations such as the EU Commission and the UN.
Many environmental charities and green businesses employ consultants with knowledge of sustainable agriculture to ensure products do not damage the environment and reward producers fairly.
How do I get into this area?
Agriculture degrees are available from UK universities, but there are various other routes into this field via related degrees such as crop, food or plant sciences, and ecology. Coventry University and Rothamsted Research are major centres for agricultural research in the UK, and many charities and US colleges run agroecology courses that aim to help improve conditions in farming communities around the world.
Where can I find out more?
The UK Plant Sciences Federation represents agricultural scientists and plant science policy-makers in the UK.
www.plantsci.org.uk
In the US, there are local sustainable farming associations, while Sustainable Agriculture Research and Organisation promotes sustainable agricultural innovation nationally.
www.sare.org
The World Resources Institute is a global research organisation that works in more than 50 countries.
www.wri.org
At a glance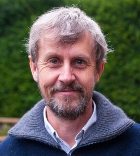 Name: Professor Les Firbank
Profession: Professor of sustainable agriculture, University of Leeds
Qualifications: BSc in zoology; PhD in plant population dynamics
Interests: Sustainable land use, sustainable intensification
What do you do?
I'm working for the Sustainable Intensification Platform, a major national project to pull together the community to increase productivity and resilience without damaging the environment and hopefully even making it better. It's very practical, using studies from individual farmers and looking at how their stories fit in with the global narrative.
My academic expertise is in how to monitor interactions between biodiversity and agriculture. My skills are really in experimental design – that is, seeing what skills are required to solve a particular problem, and building a team from various disciplines, such as social scientists, soil scientists, engineers and even legal professionals. I have a short attention span, so I like to do a lot of different things. I previously led the Centre for Ecology and Hydrology's Farm Scale Evaluations of GM Crops, the largest agro-ecological experiment of its kind.
I believe you won a gold medal at the 2012 Chelsea Flower Show.
Yes, that was fun. We were invited to put an entry into the show out of the blue. None of us were that fond of gardening, but the idea of a garden teaching people about ecosystem services in an urban setting was hard to resist. We found that Leeds City Council's head gardener wasn't submitting an entry that year so we got him on board and he understood the concept very quickly. We got a lot into a very small indoor space – vegetable crops, wetland, composting, pollinators, rainfall capture, a permeable path – lots of little things. We also didn't know you aren't allowed to encourage people to walk around the garden like we did.
Is a big part of sustainable agriculture about spreading the message about what works?
Yes, lots of people picked up little practical things from our garden that they could take home and try. That's how a lot of these messages need to come across. All farmers want to be more efficient, environmentally sound and profitable – you just need to help them find ways to do it. Trying to dictate an entirely new way of working just doesn't work and would actually be quite arrogant of the research community.
How did you come to be a professor of sustainable agriculture?
I grew up on a farm and went to Imperial College London to study biochemistry. I'm afraid I couldn't stay awake in the biochemistry lectures, but I became hooked on the ecology lectures and all the wonderful environments you could visit as part of that. Each step of my career flowed quite naturally after that.
What sort of people are attracted to sustainable agriculture?
It's a very sociable field. It isn't like lab groups where people work individually or in very small teams: it's a discipline that you can't do by yourself, as ideas change quickly and come from all over the place. We have a uni farm that's being used by us, our soil scientists and scientists from York and Manchester. It makes the science better and it's more fun. Sustainable agriculture is less of a discipline and more of a meeting ground, I suppose.
Where is the discipline heading and what areas will be exciting in the future?
The thing that excites me most is that it's in demand. It's increasingly accepted that we need more production and that has to be done more sustainably. I think growth areas will be sensor technology, the use of big data and engineering, and there'll be much greater engagement with industry.