The Biologist's COVID Q&As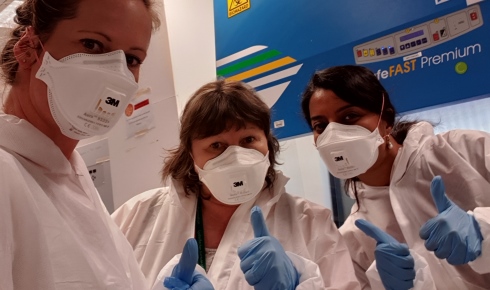 Click here to browse The Biologist's new COVID Q&A series, which explores how life scientists around the world have sprung into action to help understand, track, and treat COVID-19.
So far we've spoken to Sir Paul Nurse Hon FRSB, on repurposing Europe's largest biomedical research centre to conduct mass testing for NHS staff; Dr Adam Kucharski explains how modellers have helped provide rapid insights into the outbreak and the virus itself, and Professor Paul Freemont FRSB discusses how he and his colleagues set up a high-capacity, automated diagnostic platforms for NHS hospitals in just a few weeks.
Soon we'll be speaking to Columbia virologist Dr Angela Rasmussen on the response in the US and Professor Pietro Cicuta discusses the ideas and efforts coming out of Cambridge University.
We're looking to hear from RSB members or Fellows who have shifted their research priorities or repurposed laboratories to help fight COVID-19. Contact tom.ireland@rsb.org.uk if you would like to be featured or have any information to contribute to this series.