Time for a new approach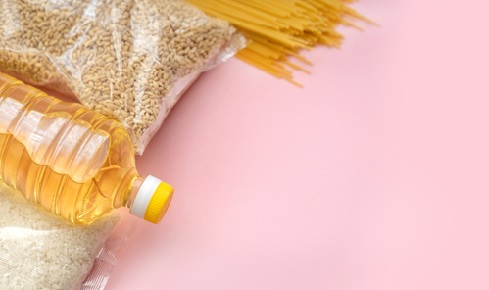 The RSB policy team explain their response to Defra's post-Brexit consultation on the regulation of genetic technologies
September 8th 2021
As the UK Government consults on the regulation of genetic technologies, The Biologist has commissioned a group of new articles exploring the issue and how regulatory reform in this area could help address issues such as food security, inequality, sustainability and welfare in agricultural, animal and microbiological science. Click here to find the full collection.
The advent of genome editing (GE) is the latest and perhaps the most impactful chapter in humans' long history of changing the genetic make-up of organisms around us, which has been accelerating since the advent of farming 10,000 years ago.
The versatility of new genetic technologies is opening up novel avenues of research and a whole host of applications: from human health to crop development, from animal breeding to remediation of environmental pollution. In our view, biotechnology, including genome editing, holds great potential for positive impacts on society, the environment and living ecosystems through its use in medicine, agriculture and conservation. In crop breeding alone, products are being developed that can enhance health and wellbeing, help reduce the impact of food production and help feed a growing world sustainably.
For decades, genetic technologies have been all but impossible to use commercially in Europe due to the way that the GMO directive rules are implemented at the EU level. In 2018, scientists were dismayed by the European Court of Justice's decision that all genome-edited products were to be treated as genetically modified organisms, with the same roadblocks to reaching the market. The UK's departure from the EU has allowed Boris Johnson's government to review the status and regulation of genome-edited products, with a consultation announced by the environment secretary just days after the transition period ended.
Emerging risks
In our response to the Defra consultation, we told the government that genome editing is no more likely to lead to harmful, unintended effects than traditional breeding methods. A recent study published by the EU Commission shared this view, particularly in the case of plant products. Research methods and applications evolve fast, so regulation should deal with any novel emerging risks in rapid and adaptive ways – for example GE may need to be used to fight zoonoses, or in gene drives for conservation or control of vector-borne human diseases.
As the global climate warms and its population grows, all available tools are needed to feed the world without further damage to nature. Regulatory approaches should acknowledge uncertainties, when they exist, and mitigate risks - for example by gathering additional evidence before progressing products to market – but they must not hinder innovation disproportionately.
Contrary to how EU regulations have operated, risk assessment should focus on case-specific attributes of the products and their uses, and consider all relevant impacts – on human health and wellbeing, animal health and welfare, biosecurity, the environment and biodiversity – but not rigidly focus on which breeding method is used. Regulations should assess risks in a proportionate and evidence-based way that enable a single regulatory approach that covers all forms of breeding, including future breeding methods. The transparency and robustness of the regulatory process should also engender citizens' trust.
Research and innovation are inherently political activities, and who funds what projects and where matters to the debate. Governance of genetic technologies should not fail low-income countries, and there are important aspects of trade regulations and a need for global alignment and common standards.
Ethical questions
Other ethical questions to consider are the effects of GE on farmed animals' welfare; participatory ways to include citizens' views; fairness of access and inclusivity in the decision-making processes; and how to ensure research conduct that is culturally appropriate and avoids exploitation of other nations' resources. As part of this, it is important to make sure that genetic technologies are not perceived or utilised solely as a 'western' technology.
The issues are complex, and extend beyond science into questions of personal values and what society wants from food production. In developing and communicating our position on genome editing, the RSB aspires to understand and represent the views of our membership – the community of biologists from the UK and beyond. We are grateful to RSB members and Fellows with whom we have discussed these issues through our committees, workshops and through personal correspondence.
Through continued, careful engagement, we aim to offer a balanced and nuanced perspective that allows us to be a recognised and trusted voice in this space. Trust will be essential if we are to successfully communicate our position to both policymakers and the public.
The RSB's full response to the Defra consultation on genetic technologies is available here.
References
1) Study on the status of new genomic techniques under Union law. European Commission 2021.
Alessandro Coatti MRSB and Dr Jonathan Carruthers MRSB are both senior science policy officers at the RSB