What is science diplomacy?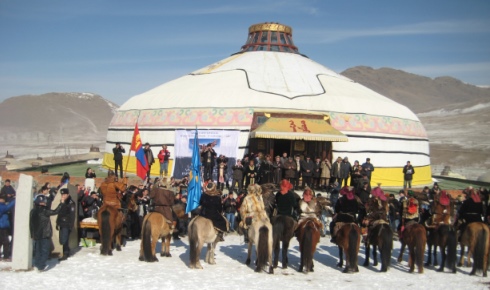 Where traditional channels may fail, collaborative science can enhance the relations between nations, writes Dr Emma Hennessey
The Biologist 66(1) p26-29
What do scientists and diplomats have in common? At first glance, not much, you might say. In fact, the two fields share common goals – collaboration and partnership – and a colourful history.
The Royal Society, for example, has been involved with science on an international level since its establishment in 1660 – it even had a foreign secretary before the UK Government. One Royal Society foreign secretary, Thomas Young, was among the first to decipher Egyptian hieroglyphics; Sir Henry Tizard, foreign secretary during the Second World War, led a mission to the US for the exchange of scientific knowledge in areas such as radar.
Meanwhile, on the other side of St James' Park, the Foreign and Commonwealth Office has, too, for many years been supporting and actively pursuing science diplomacy.
What is science diplomacy?
At its core, science diplomacy seeks to build scientific collaboration that enhances relationships between nations. It can also inform foreign policy objectives by supplying scientific advice, and facilitate international cooperation and investment.
Although science diplomacy has been important for many centuries, it is increasingly relevant in a world facing supranational challenges that were not relevant on a global scale in earlier centuries. Such challenges include rapid urbanisation, a rising population, climate change, disease, ageing populations and poverty reduction. Every single one of these challenges has a scientific dimension but, just as importantly, each one of these challenges requires concerted and coordinated international action. It is clear that no one country will be able to solve these problems on its own.
A good example is the international efforts to tackle the rising threat of antimicrobial resistance (AMR), one of the grand challenges of our time and one that cannot be restricted by borders. The UK is at the forefront of efforts to coordinate international action on AMR, and its lobbying and research with China in this area resulted in a ban on the use of colistin, a last-resort antibiotic, as an animal-growth promoter in China.
Not only is science diplomacy useful in facilitating international science cooperation, but it is also one of the most effective ways of encouraging international cooperation more widely and developing bridges between nations. Science diplomacy has become a critical aspect of the UK's 'soft power': building on common interests and values between nations in order to influence their behaviour.
Building bridges
Collaborations between researchers and scientists can be used to support our influence across the range of our bilateral and multilateral relationships. In many cases this means building networks and collaboration where relationships are strong. In other cases it means using the purity and apolitical nature of science to bridge the gap in an otherwise difficult bilateral space.
For example, the Royal Society organises arrangements where volcanologists from Imperial College and Cambridge University work with North Korean scientists to monitor Mount Paektu, a volcano responsible for one of the largest eruptions in history. These academics are still able to work and collaborate where diplomatic relations are particularly fragile.
The Royal Society also played a crucial role in re-establishing scientific relations between the UK and China following the Cultural Revolution in the 1960s, led a scientific delegation after the end of the apartheid regime in South Africa, and even sent a delegation to Argentina after the Falklands War in 1982 before the UK Government restored diplomatic relations in 1990.
The British Council has commented that science and research diplomacy is a powerful tool for building trust and understanding with Iran, where the UK's science and research is regarded highly. Indeed, Iran recently hosted the International Biology Olympiad, a student biology competition attended by teams from around the world,
including the UK.
Apolitical power
Science diplomacy has the power to transcend cultural, national and religious boundaries because science provides a neutral environment for the free exchange of ideas between people. The scientific community is in a good position to support forms of diplomacy that are not dependent on traditional alliances.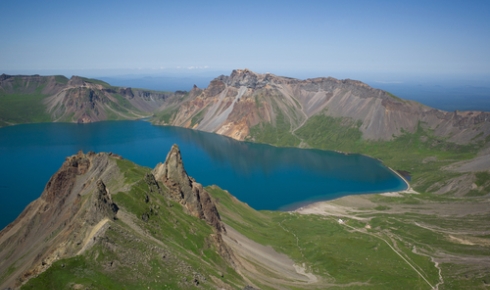 Volcanologists from Imperial College and Cambridge University work with North Korean scientists to monitor the active Mount Paektu on the China-North Korea border
The UK has a world-leading scientific base that is well acknowledged overseas. This aspect of the UK's brand not only enhances its global reputation but it can also facilitate and influence trade and investment, making the UK an attractive destination for inward foreign investment, or to influence others to adopt the UK's scientific approach and standards. For example, after a period of engagement, collaboration and partnership, one of Canada's leading AI companies opened its first European HQ in London in early 2018.
Case study: Science and the Middle East
Both the UK and Israel punch above their weight in scientific research and innovation. In recent years the UK Government has led a number of unique science programmes in Israel aiming to increase impact through joint research. Among them is STREAM, a scheme that funds trilateral projects involving researchers from the UK, Israel and Middle Eastern countries.
Led by the UK, the scheme brings together researchers working on sustainable solutions for water-poor societies. Projects vary from the reuse of treated waste water to developing sustainable off-grid mechanisms for desalination in arid conditions. These projects are providing real solutions to the region's rural populations and are even informing local government policy. The programme funds projects for 12 to 18 months and is critical in bringing together neighbours that would otherwise not be able to work together.
The UK's relationship with China is particularly important. The two countries are established science and innovation partners, and in 2011 the UK overtook Japan to become China's second-largest science partner in terms of co-publications.
Since April 2014 more than 450 joint projects from China and the UK have benefited financially from the UK-China Research and Innovation Partnership Fund. A memorandum of understanding between Innovate UK and China Rural Technology Development Center on agri-tech innovation has led to more than 20 partnerships in big data in agriculture, precision agriculture, intelligent agricultural equipment, crop and animal health, and nutrition.
Lasting links
There are countless other benefits that can arise from such international cooperation. For instance, when overseas students who studied in the UK maintain their connections this may foster relationships that will potentially last for decades.
With modern communications making far-reaching scientific collaborations across the world more accessible than ever, the many different forms of science diplomacy create huge potential.
Since 2001 the UK Government's Science and Innovation Network has been working in its embassies and high commissions overseas to link science to its foreign policy priorities. The network is based in 43 countries/territories around the world, and provides a gateway to science and innovation opportunities for both the UK and host country research institutions, universities and businesses.
Science diplomacy is important now more than ever as we approach a post-Brexit UK, where science and innovation may be key to maintaining links with the EU, as well as developing new international partnerships. In fact, science and innovation is a key part of the Government's Brexit negotiating objectives; it is clear that any new frameworks to enable such partnerships and collaboration will require input from both the political and scientific domains.
Scientific organisations have an influential role in science diplomacy, especially when formal political relationships are weak or strained. Science for diplomacy is a powerful tool, not just for the pursuit of knowledge but to build partnerships, tackle global challenges and enhance the lives of all citizens.
Case study: Repatriating plants in the Americas
Latin America and the Caribbean are home to over 50% of the world's biodiversity and some of the most species-rich biomes on Earth. The UK Government is working closely with countries in the region on a range of biodiversity programmes. The Reflora project in Brazil, led by the British Council with £350 million of UK Government funding, has enabled joint research and the retrieval and dissemination of herbarium information about Brazilian plants catalogued in the UK at the Royal Botanic Gardens, Kew. Reflora has helped to repatriate more than 100 species of Brazilian plants where they have been lost. A new virtual herbarium of Brazilian flora will ensure this information is available to all of the scientific community, encouraging further investigation of Brazilian plants.
Dr Emma Hennessey FRSB is former deputy chief science adviser and former deputy head of the Global Economic Issues department at the UK Foreign and Commonwealth Office.