Attenborough: My Life On Earth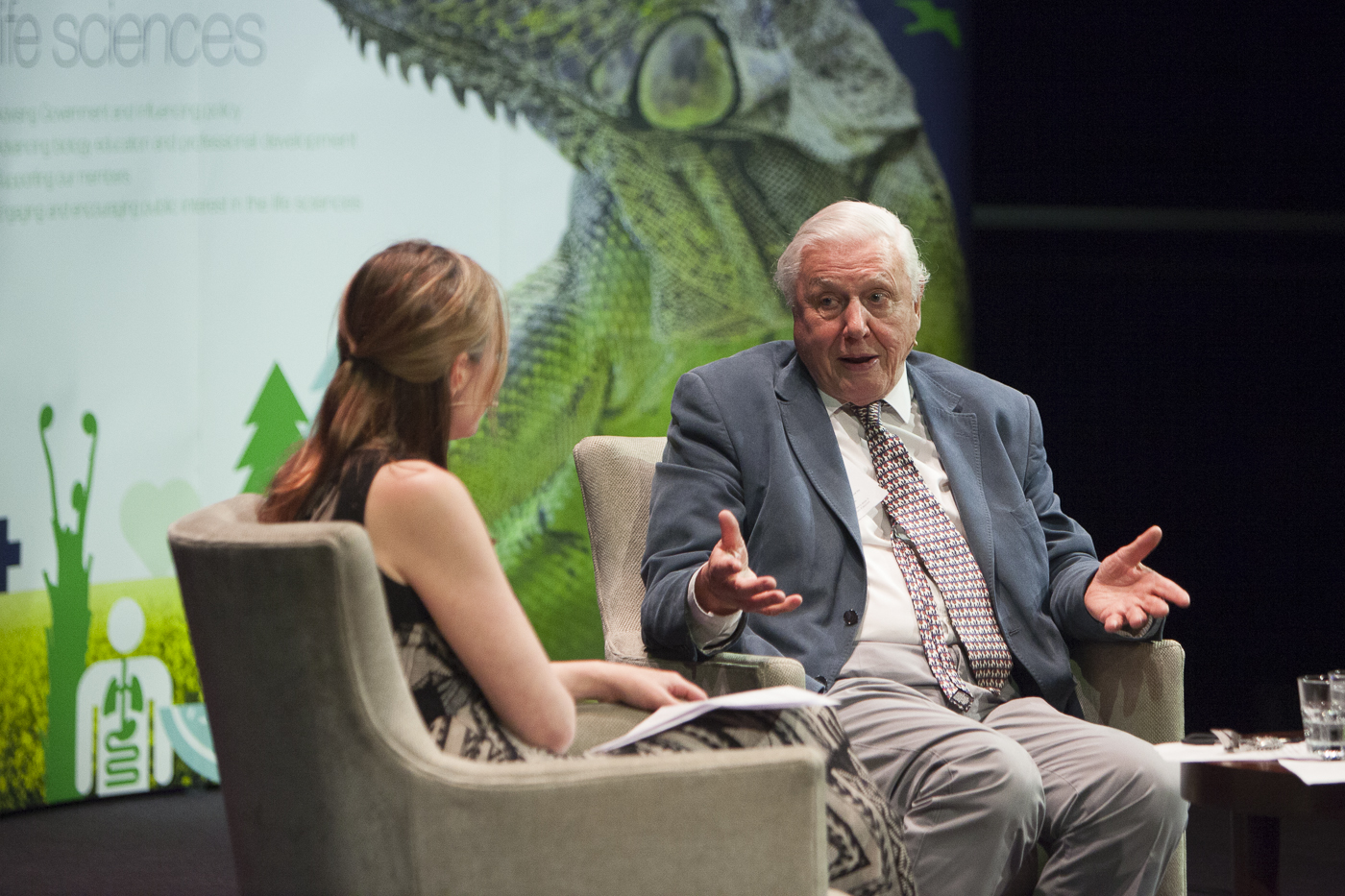 The world renowned natural history presenter talks to Professor Alice Roberts about his life and career
The Biologist 62(4) p14-17
Sir David Attenborough is one of the world's best loved broadcasters, renowned for producing and presenting natural history programmes for the BBC. He also supports a range of environmental charities and is an advocate for a more sustainable human population. Palaeopathologist and TV presenter Professor Alice Roberts interviewed Sir David in May, helping to raise funds for the Society's charitable aims, which include inspiring the next generation of nature lovers. This is an edited account of their conversation, held at the IMAX theatre in London's Science Museum.
Alice Roberts: What prompted you to take up this career? Was there somebody that inspired you to become a naturalist and to spread that enthusiasm for the natural world?
DA: I think every child born on this planet up to the age of about four or five is fascinated by the natural world. If they aren't it's because we deprive them of the opportunity. Over half the world's population is urbanised and the thought that some children may grow up not looking at a pond or knowing how plants grow is a terrible thing. If you lose that delight and joy and intoxication, you've lost something hugely precious.
Want to continue reading this article?
Click to login.