"It is about creating the perfect specimen"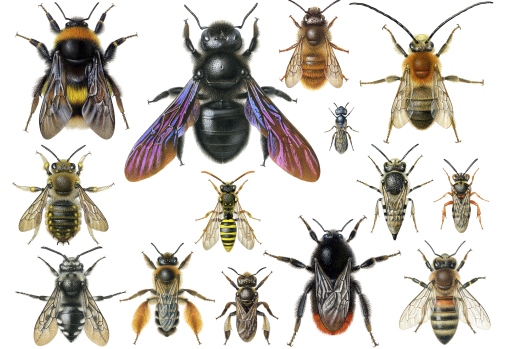 Tom Ireland visits illustrator Richard Lewington at his studio – and hears why wildlife drawing is still hugely important today
The Biologist 63(2) p24-28
Richard Lewington is one of the UK's leading wildlife illustrators, renowned for his extensive work on insects, especially Lepidoptera. He has contributed to countless books, field guides and identification charts, and has provided paintings for two series of stamps for the Royal Mail.
When I visit his home studio in Oxfordshire, he is working on a series of beautifully detailed paintings of the UK's 47 ladybird species.
Some of the specimens are surprisingly tiny – not much bigger than a full stop. But Richard's paintings are astonishingly detailed – the tiny beetles have distinct patterns of fine hair on their wing cases, and subtle highlights make their domed bodies appear to stand proud of the page.
What can scientific illustration do that modern photography can't?
It is about being able to create the perfect specimen, which you can only really do with a brain in between the specimen and the page. It's OK having a camera, but cameras do distort and you never have that consistency of lighting, consistency of specimen.
It's the same with bird illustration – the vagaries of lighting and the posture of a bird in a photograph can make direct comparison very difficult. An illustrator will draw each specimen in the perfect position for comparison. That's the reason publishers prefer artwork rather than photography.
And always will?
Want to continue reading this article?
Click to login.