Bee article creates a buzz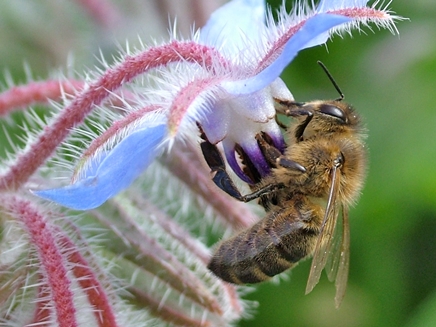 An article on urban beekeeping from the latest issue of The Biologist has attracted widespread attention from media outlets in the UK and abroad.
The author's message that urban beekeeping may not be the answer to declining honeybee populations was reported by The Telegraph, The Guardian and BBC Nature as well as international news sites like MSN and National Public Radio in the US.
The article, by researchers from the University of Sussex and based on research in London, found a high density of beehives but a relative paucity of suitable flowers which provide the bees' food. A high density of hives could even be bad for honeybees and other flower-visiting insects as it risks overtaxing the available nectar and pollen supply, and potentially encourages the spread of diseases.
The latest issue of The Biologist is out now. Highlights include an interview with Imran Khan, the British Science Association's new chief executive; a report on the resurgence of interest in taxidermy; and a discussion of the problems associated with postdoc research careers.