International Biology Olympiad: UK students take silver and bronze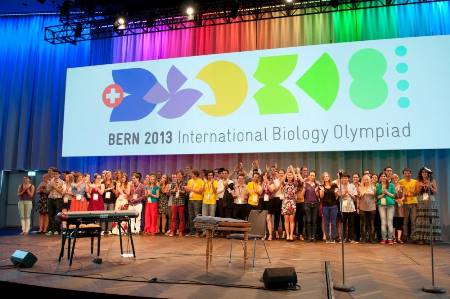 The UK's team returned from the 24th International Biology Olympiad on Sunday with three silvers and a bronze medal.
Four of the UK's most gifted sixth form students competed against some of the top young biologists from around the world at the event in Bern, Switzerland last week. The team was made up of the top four students from the British Biology Olympiad, a competition organised by the Society of Biology's UK Biology Competitions Special Interest Group.
The Society of Biology's chief executive Dr Mark Downs said: "Congratulations to Scarlett, Matthew, Katherine and Anna on their achievements at the final of the International Biology Olympiad and being such great ambassadors for the UK education system. They are positive role models for other students and show the UK's capability in the life sciences at a time when international competition is stronger than ever."