MBE for Society policy adviser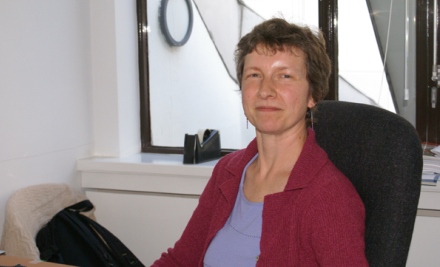 Dr Barbara Knowles FSB, senior science policy adviser at the Society of Biology, has been awarded an MBE in the 2014 New Year honours list for services to science communication and the environment.
Barbara's main professional interest is communicating science to non-specialists. As well as her work for the Society, she supports projects on meadow ecology, rural development and traditional agriculture in Transylvania, where she lives.
"I'm delighted with this honour," said Barbara. "It is especially welcome that the award recognises both my professional work in science policy and communications, and also my voluntary work to protect and learn about the outstanding but threatened environment in the eastern Carpathians of Transylvania."
Barbara, who was diagnosed with motor neurone disease in 2008, is now unable to move and will soon lose the ability to speak. "I'm really lucky to be able to do both jobs, with fantastic colleagues in London and Romania, despite being increasingly disabled with motor neurone disease," she added. "A combination of computer technology, an off-road wheelchair and supportive friends and careers makes it possible to enjoy life, by doing interesting work which I believe to be important and valuable."
Dr Mark Downs, chief executive of the Society, said: "Barbara has used great skill and knowledge alongside incredible drive and determination to make a difference to sustainable development, inspiring others to take up the challenge."