Going public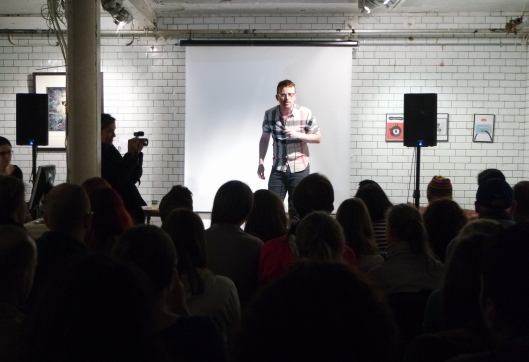 Professor Bruce Hood says pop-up events can take the stress out of public engagement
The Biologist 62(1) p8
Science communication is not for everyone. Not all academics are good communicators and even though many of us are employed as lecturers, we are seldom selected for our communication skills.
However, since most of us in higher education are funded by taxpayers' money, it is understandable that research councils are increasingly asking grant applicants to include strategies to disseminate research findings – known as 'pathways to impact'.
Public engagement activities are also part of the marketing strategies of institutions that seek to promote their academics and raise awareness of the work they do. Plus, of course, public engagement is a measure of impact that featured prominently in the latest Research Excellence Framework exercise. Not surprisingly, we are constantly being encouraged to engage the public more in order to be fully rounded academics.
There are also more selfish reasons why we should engage the public, as well as support and encourage our students to do the same...
Want to continue reading this article?
Click to login.