Hidden Heroes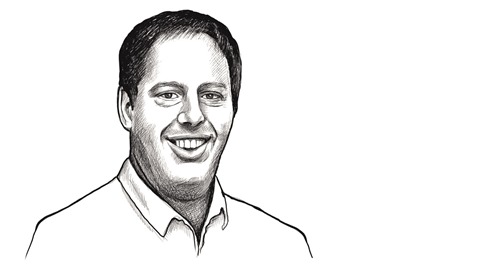 In his first column as chair of The Biologist's Editorial Board, Professor Dan Davis reflects on how to celebrate the entire bioscience community - including those rarely in the limelight, like his technician Kevin.
Feb 22nd 2021
We are learning to deal with COVID-19 personally and globally, and as we do so, biology has never felt more important. As this vital science progresses there are countless people who won't ever be widely known or famous for their heroic efforts.
Let me share one example from my own research team: Kevin. One evening at around 11:20pm, at home with his wife watching The Fall on Netflix, Kevin received a text message that our -80°C freezer was heating up. All sorts of vital things are kept in it: proteins, genetic material, different kinds of cells and a lot of work in progress. Some things in our freezer have taken months to produce.
Kevin's first thought was that someone must have left the door ajar. And it would probably be OK if he left it until the morning. But he logged into the online monitoring system and saw that the temperature was increasing rapidly. He decided to drive in. (Earlier that evening, he
had thought about having a cocktail. Thankfully he had decided not to.)
He arrived at around 11:40pm, the building deserted. He wheeled a backup freezer from the ground floor into a lift, up to the second floor, and started shifting our precious samples into it. Then there was a bang. Smoke flooded out from the bottom of the broken freezer, and water and ice was slopping about on the floor. He switched everything off and kept shifting stuff between the freezers.
Saturday changed to Sunday, and at around 1:30am he emailed me a few lines about what had happened and to say everything was fine. Kevin is special, but that's not to say there aren't many other people like him working in science. Hidden heroes, because they don't always get named in the publications and we rarely hear their stories.
This is what biology is: a community of heroes, known and unknown, whose work we discuss and celebrate in every edition of this magazine. This is my first issue as chair of the Editorial Board. I thank my predecessor, Professor Alison Woollard FRSB, for her wonderful work over the last five years. And my aim is for this magazine to continue to celebrate this vast and vital human endeavour – the people and their journeys as well as the knowledge itself.
This column appears in the Winter 2021 edition of The Biologist (Vol 68 No.1). Click here for more information on subscriptions to the print or digital edition.
The RSB supports the Technician Commitment, an initiative aiming to improve visibility, recognition, career development and sustainability for technicians working in higher education and research
Dan Davis FRSB is professor of immunology at The University of Manchester and chair of The Biologist editorial board.