Out in the open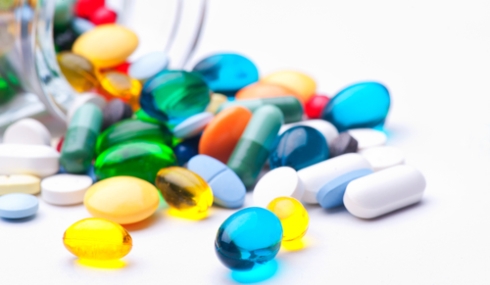 The continued suppression of clinical trial data is an insult to patients and volunteers, writes Ian Bushfield
The Biologist 61(5) p8
When cancer patient Richard Stephens had a chance to participate in a clinical trial, he volunteered because he "wanted some good to come out of my situation no matter what was going to happen to me". Richard thought his participation would mean that information about his condition would be added to the body of medical knowledge and hopefully benefit patients like him in the future. Yet information from thousands of clinical trials like Richard's is being kept hidden.
The World Medical Association's principles for medical research involving people states that every investigator running a clinical trial should register it and report its results. Millions of volunteers have participated in clinical trials, but this important ethical principle has been widely ignored by both industry and academia. Thousands of clinical trials have never been publicly registered, so we don't even know that they have taken place, never mind what was found in them.
The best available evidence[1] shows that around half of all trials have never published results, and trials that found positive results are twice as likely to be published as those with negative results.
In January 2013, Richard joined 50 other clinical trial participants in writing a letter to the European medicines regulator calling for urgent action, which led to the AllTrials campaign. This calls for all clinical trials, past and present, to be registered and for summary results to be made public. Five hundred organisations and 80,000 people around the world have now joined the campaign.
Many of these organisations have started serious discussions about how to implement the aims of the campaign. Elsevier, one of the world's largest scientific and medical publishers, is exploring how to embed clinical trial registration in the peer review process. They will track trials, create new rules for authors and work with other publishers to develop new industry standards. The pharmaceutical industry doesn't have a great record when it comes to openness and transparency. However, companies such as GSK, Johnson & Johnson and Bristol-Meyers Squibb have now committed to sharing results using new online systems that allow researchers and other organisations to access trial information.
These steps are promising, but many companies still keep their trials hidden. Companies and academics that run trials have a moral obligation to share results, but there is still no global legislation.
A law recently passed by the European Parliament that requires trial sponsors to register their trials and make their results public is a great achievement, but it does not come into effect until 2016, so information about the medicines we use today will still be hidden. The European Medicines Agency is also set to start publishing some of the clinical trial data it considers during the drug approval process, and in the UK the Health Research Authority now requires clinical trials to be registered in order to gain ethics approval.
There are still thousands of trials involving hundreds of thousands of people that remain unused and unpublished. Information on what was done and what was found in these trials could be lost forever to doctors and researchers, leading to bad treatment decisions, missed opportunities for good medicine and trials being repeated. We need to make all clinical trials count.
1 Song, F et al. Dissemination and publication of research findings: an updated review of related biases. Health Technology Assessment 14(8) (2010).
Ian Bushfield is the campaigns support officer at Sense About Science.