Surviving your first few weeks as a lecturer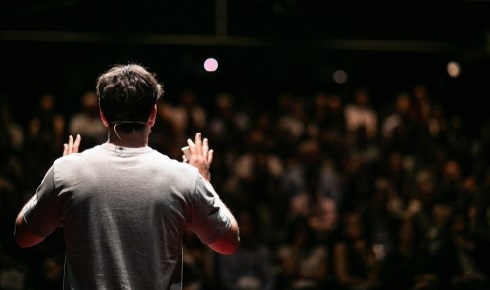 Our latest column from the Early Career Lecturers Forum looks at getting up to speed with new responsibilities and skills as your role develops
April 2nd 2020
Hopefully our last column convinced you to ignore those 'imposter' feelings that linger over us as new lecturers. However, with such a significant change in career stage, it's likely that there will be areas where your existing skills just don't match your new role. All at once you're dealing with considerably more learning and teaching than before. That's fine: you've spent your adult life communicating science, you can figure this out, right? Well, you may not need to.
Scientists are often guilty of reinventing the wheel when it comes to learning and teaching, so don't think you have to start from scratch. There are plenty of resources that will help you benefit from the experience and research of those who've gone before you.
First, your university will likely sign you up for a teaching qualification, which can be really valuable and creates a ready-made community for practice in teaching at your university. However, this course may not start straightaway, so you'll also need a more readily available and reactive source of advice and knowledge.
The most obvious resource is your colleagues. Make the most of a mentor if you are assigned one, as they can help you with questions about teaching and assessment, but also with the processes and systems within your university. Try to spot colleagues who are particularly skilled in certain areas or who have a style that you feel will work for you, and don't be afraid to ask them for help. And remember that support can come from colleagues in administrative roles, professional services and technical staff.
Finally, you may already be integrated within the research community around your discipline, but don't forget that there is an active and welcoming academic learning and teaching community out there too. It's never too early or late to engage with this.
Organisations such as the RSB can be a rich source of relevant meetings, including those by Heads of University Biosciences (HUBS) and ECLBio. Indeed, ECLBio runs an annual workshop aimed at early career lecturers. These are a great way to advance your knowledge and meet colleagues at a similar career stage. The palpable sense of relief when 50 early career lecturers find out that they're all facing very similar challenges, and that they are surmountable, is very rewarding.
There are also plenty of online communities and resources that can provide support when you need it. There are also plenty of online communities and resources that can provide support, such as Advance HE's 'connect' and 'knowledge hub' groups; the education community OneHE; the resources at LearnHigher; and the RSB's teaching resources. ECLBio and HUBS are also developing our own online resources, so keep a lookout for these.
Balancing your teaching commitments can be tricky, but it's important to get it right as early as possible so it doesn't impact on the other areas of your new role. Take some time to understand how your university's workload model aligns with what you are experiencing. If you're spending much longer on tasks than your workload model allows for, you need to speak to your line manager to find out why. Understand what you enjoy and what will get you promoted (it's never too early to look at the promotion criteria) and make sure you shape your new role around these things.
Good luck on your journey and remember to keep ECLBio in the loop. We want to help, whether that's by representing your views to organisations such as HUBS and the RSB, or by creating resources that will help you and others in your teaching and research.
Please follow us on Twitter and keep an eye out for forthcoming announcements on tailored online resources and workshops.
Dr Graham Wright MRSB is a lecturer at the School of Applied Sciences at Edinburgh Napier University. This article was written with input from the Early Careers Lecturers in Bioscience, an advisory group to the Heads of University Biosciences (HUBS)
Follow the Early Career Lecturers in Bioscience group on Twitter @ECL_HUBS