The journals they are a-changin'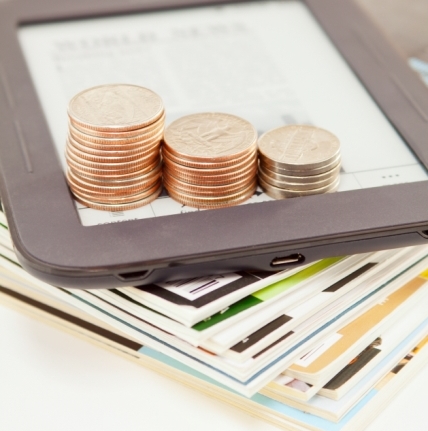 It's not just open access driving change in publishing. Eva Amsen explores open peer review
The Biologist Vol 60(5) p10
BioMed Central launched the first open access journals for biologists more than a decade ago. Since then, open access has become an established publishing model for the life sciences and now several biomedical journals are exploring even further issues around openness and access.
One of the trends in publishing is an increase in the transparency of the peer review process. The online journal eLife requires referees to collaborate and come to a unanimous decision, which is then published with each article. The Frontiers journals have an online forum that allows authors and reviewers to communicate directly with each other, as well as reviewers amongst each other, until a consensus is reached and all reviewers agree unanimously to accept the article. Frontiers also publishes reviewer names with each accepted article.
PeerJ and F1000Research, two new journals that publish across all life sciences, also use open-peer review. F1000Research operates a post-publication peer review model (discussed below) and shows all referee reports and names with each article. At PeerJ, open-peer review is optional, but 40% of reviewers choose to sign their names to their referee reports and 80% of authors opt to publish the reports with their published paper. These numbers show that openness in peer review is becoming more accepted, but also hint that referees are still more nervous about it than authors.
When multiple publishers are all suddenly opening up peer review, it is time to take note. Although the journals may be new, they are backed by experienced publishers. F1000Research is the brainchild of Vitek Tracz, who founded BioMed Central all those years ago. Frontiers was purchased in February by Nature Publishing Group and eLife is led by former PLoS publishing director Mark Patterson. PeerJ was co-founded by former PLOS One publisher Pete Binfield.
Publishing reviewer names and reports has several benefits for researchers, and for research as a whole. Referees can take public credit for reviewing; authors are likely to receive more constructive feedback from referees; and readers get a better understanding of the context of the work and the community effort of science.
The process of academic peer review is most visible at F1000Research, which publishes articles online after an initial check and carries out post-publication peer review. Referees are selected and invited as for any other journal but their reports are published, with reviewer name, on the same page as the article. If an author needs to make revisions, a new version of the paper is published with its own citation and both versions are linked. Once the paper receives sufficient positive ratings from referees, it will be indexed in external databases, such as PubMed.
But F1000Research is not the only place you might find scientific papers which have not been peer reviewed – because preprint servers are making their way into biology publishing. This is an established practice in the physics community, with the preprint server arXiv, which also contains a few biology papers. But in April PeerJ launched a preprint server for the biological and medical sciences (PeerJ PrePrints) and the repository Figshare also accepts preprint manuscripts.
Between F1000Research's not- yet-indexed articles and the various preprint servers and repositories, there is a lot of non-peer reviewed content online. With these publishing models, researchers have more information available. The advantage of immediate publication and deposition is that information is available and accessible if one needs it, but it does mean that, as readers of scientific papers, we need to think more about what we are reading.
Eva Amsen holds a PhD in biochemistry from the University of Toronto, and is interested in communication between researchers. She is outreach director for F1000Research, an open science journal for life scientists.