Denys Wheatley: Why aren't researchers taught how to write and publish?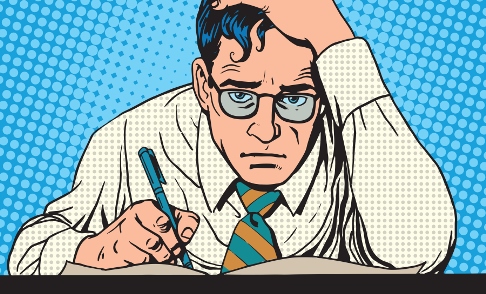 Science education pays scant regard to the skills needed to present research clearly
The Biologist 63(5) p7
In a session on scientific writing at a meeting of the American Society for Cell Biology in 2014, I asked the audience of about 200 the simple question as to how much training or instruction is given on the actual writing of a research article. The answer was essentially nil.
After a life-long biomedical research career and as editor-in-chief of four journals, I am very concerned about the future of scientific presentations, especially the primary research article. Discussion with a number of editors corroborates my belief that the standard of presentation is falling and papers are becoming increasingly stereotyped with a highly restricted vocabulary.
The importance of preparing a good research publication seems to have been missed. A research article is the final product of an investigation: it is a report that tells the world what you have done and found and can be the culmination of years of research. It should be presented in a manner that is clear, concise, coherent, logical, unambiguous and intelligible to people worldwide, most of whom are not native English speakers. One's funding and career prospects will largely depend on the ability to write high-quality informative papers. It requires training and practice.
Yet, in giving courses worldwide, I have seldom come across any institution offering more than a perfunctory lecture on how to prepare a scientific paper. This is a serious omission in the education of scientists.
Most people learn to write papers by osmosis. Without formal instruction, we take in how others have done the job, using essentially the same format and even expressions found in papers published in the journal of interest. Papers have become ever more stereotyped in phraseology, repetitiveness and lack of succinctness. Francis Crick remarked: "There is no form of prose more difficult to understand and more tedious to read than the average scientific paper."
There are books on scientific writing, one of the best being by Mimi Zeiger[1]. A quick browse online finds five clear competitors, but often they approach the subject from a different angle, such as scientific writing for non-English speakers[2].
Knowing how to write good articles is only half the battle: authors also need to be thoroughly familiar with the procedures after submission, such as the editorial and publishing stages. Without this insight, they will frequently meet many difficulties in matters such as peer reviewing, copyright, conflicts of interest and ethics. These matters are glossed over even in some of the better books on the subject.
There is not yet a much-needed vade mecum (a reference book kept 'at hand') that covers the whole process. This is my main reason for producing a manual[3] that, hopefully, will become available to all budding authors.
While it is obvious that proper training is needed, another problem is that, in most institutions, it seems it is nobody's task to organise it.
While this lack of training is a travesty, it is a joy when an editor receives a first-rate paper. If proven scientifically sound at peer review, the probability of acceptance is very high. A good paper takes a lot of thought and time to write – it can't be dashed off, however novel and exciting the findings might be.
Every scientific paper needs honing to make it lucid and succinct, and to give it real style. It comes with saying things in the right way with the fewest well- chosen words, to paraphrase an aphorism by Jonathan Swift (1667–1745), which is sadly missing from present-day articles.
References
1) Zeiger, M. Essentials of writing biomedical research papers, Second Edition (McGraw-Hill Education/Medical, 1999).
2) Glasman-Deal, H. Science research writing for non-native speakers of English (Imperial College Press, 2010).
3) Wheatley, D N. Scientific writing and publishing: a manual for authors (available for Amazon Kindle, August 27, 2016).
Denys Wheatley FRSB is chairman of the biomedical editorial services company BioMedES