Member profiles: Anthrax, pregnancy and professional development
Our latest member profiles explore the working lives of PhD candidate Rhoda Aminu MRSB, reproductive immunologist Fiona Menzies MRSB, and biofilm researcher Fergus Watson MRSB
These profiles appeared in the April / May issue 2020 issue of The Biologist (Vol 67 No 2)
A Day in the Life
PhD candidate Rhoda Aminu MRSB on sampling suspected anthrax cases in Tanzania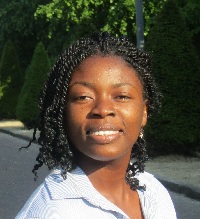 Rhoda Aminu's PhD is based at the University of Glasgow's Institute of Biodiversity, Animal Health and Comparative Medicine. Her work is funded by the Bill and Melinda Gates Foundation through the Program for Enhancing the Health and Productivity of Livestock, which is managed by the Nelson Mandela African Institution of Science and Technology, Tanzania.
My work involves… investigating the impact of anthrax in endemic communities by engaging with people and collecting and analysing data on disease occurrence and associated losses. I work with remote communities where people live in very close proximity to animals and depend on them for sustenance. My research also involves enhancing disease surveillance strategies, and I have worked to validate a simple and field-friendly method to detect the disease.

On a typical day… in Tanzania I am either in the field collecting data or in the laboratory processing samples. The Kilimanjaro Clinical Research Institute in Tanzania has a great containment level 3 laboratory facility where I carry out my lab work. In Glasgow I analyse the data and write my thesis, while waiting for an interesting activity (such as a workshop or a STEM event) to distract me for a while.
In the morning…. during fieldwork, my circadian rhythm changes as there is little time available and a great deal of work to do. No two days are the same, but I usually wake around 5.30am to get ready for our early road trip with the field team to remote communities. We conduct household surveys and collect samples from suspected animal anthrax cases. We get breakfast midway or at the end of the trip (a trip can last anywhere between 20 minutes and three hours). If everything goes well our day ends in the dark, and we get back to our hostels some time between 20:00 and 22:00.
I work with… amazing people in supportive environments, both in the UK and in Tanzania. For my everyday work I rely on my laptop (and numerous applications), as well as a tablet to manage data collection and my mobile phone for communication.
I also… am a graduate teaching assistant at the University of Glasgow, involved in facilitating problem-based learning at the medical school. I am also a STEM ambassador and get involved in activities promoting STEM careers to children and young people.
The Career Ladder
A topic you love will get you through the tough days in research, writes Dr Fiona Menzies MRSB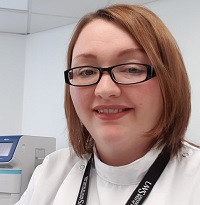 I first discovered biology at secondary school in general science classes. I wasn't sure how the subject could relate to an actual job someday, but I'm glad I stuck with it long enough to find out.
A pivotal point in my career was undertaking an Erasmus placement at the University of Porto in Portugal during my degree. I was unsure about pursuing academia or a job in industry, but the placement was the period of my life when I grew up, both as a person and as a scientist. I came back to the UK with a determination to pursue a research career.
Currently I am a lecturer at the Institute for Biomedical and Environmental Health Research at the University of the West of Scotland. My research is in reproductive immunology, focusing on immune mechanisms within the placenta. It is an exciting time for me personally, as my first PhD student has just graduated and we are about to submit the manuscripts – it will be fantastic to share this work with the world.
This is an interesting place to work because I get to be involved in the latest developments in the field that I love, and at the same time I am able to pass on my knowledge and experience to our students and school pupils through public engagement work. I love the reactions I get when I tell people that I study pregnancy.
A key piece of advice would be It is important that you find the field/topic that you love. You need to have a passion for the field you are working in to get you through the grant rejections and long days in the laboratory.
Any regrets? As clichéd as it sounds, I don't believe in regrets. Everything that happens in your career, be it good or bad, contributes to the person you are. There is always something to be learned.
In the future I hope to publish some work that will change clinical practice for the better, perhaps even just by raising awareness of, for example, congenital toxoplasmosis, one of the diseases I am interested in.
My Society and Me
Dr Fergus Watson MRSB, recently awarded the RSB's Industry Skills Certificate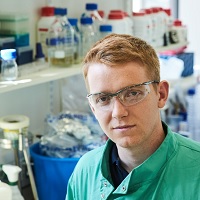 I am a research biologist at Bioquell UK and a PhD student at the University of Southampton on an Industrial Fellowship at the Royal Commission for the Exhibition of 1851. My research is based around the hospital microbiome – most notably dry surface biofilms. The focus is to broaden our understanding of hospital surface contamination and assist hospital staff as they make decisions regarding infection prevention. I work with three NHS trusts across the UK, and co-ordinate with a large team of infection prevention and control teams.
I got involved with the Society about a year ago when a colleague advised me of all the professional development opportunities it can provide. I found the project management and leadership training particularly helpful as it gave me useful guidance and confidence to tackle the task. CPD is important to me, especially at these early stages of my career. The RSB courses have enhanced this; in particular the 'Personal Skills for Leadership' courses. I would like to move into management in the biotech industry and with my new leadership skills I have taken a positive step in that direction.