Member profiles: Science diplomacy, immunology and plant health
Our latest member profiles explore the working lives of science diplomat Ronit Prower MRSB, clinical immunologist Sarah Williams MRSB, and mycologist Charles Lane MRSB
These profiles appeared in the October / November 2020 issue of The Biologist (Vol 67 No 5)
A Day in the Life

Science diplomat Ronit Prawer MRSB on working for the British Foreign Office in the US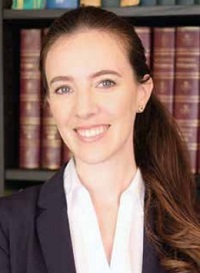 As the director of the UK's Science and Innovation Network in the Eastern US, Ronit Prawer works to deepen the UK-US bilateral science relationship. She was previously the Science Attaché to the British Ambassador in Tel Aviv, where she implemented the UK's first science diplomacy programmes linking Israeli and Palestinian researchers.
My alarm goes off… and I bike or walk down to Boston's famous Kendall square, also known as 'the most innovative square mile on Earth'. The British Consulate is steps away from MIT, Google, BioGen, and dozens of accelerators, laboratories and incubators. I like to joke that the location for the consulate was chosen because everyone knows that the science team does the most important work!
My work involves… both policy and prosperity elements. On the policy side we work with our British Foreign Office colleagues to ensure the success of the UK's foreign policy priorities, specifically those with a science angle. We work with our host governments on topics such as mitigating anthropogenic climate change, the challenge of antimicrobial resistance and gender equality in STEM.
On the prosperity side my team creates opportunities for UK scientists and researchers in the US to work together in new and cutting-edge areas. For example, we just ran a symposium on the interface of machine learning and maternal health to identify new research partnerships.
On a typical day… you rarely find my team at our desks – we are out and about talking to researchers visiting research institutions and learning about emerging opportunities.
Right now I am… working on a very cool project with MIT: a science policy hackathon. Teams will include researchers from policy, social science or governance backgrounds, together with colleagues from data science, machine learning and AI. The hackathon will challenge teams to come up with evidence-based policy solutions to tackle really tough societal problems.
I work with… scientists and policymakers, and on rare and lucky occasions scientists who are also policymakers. The greatest joy of my job is that my team and I get to engage across a wide variety of science communities. This week, for example, I talked about upcoming projects with science festival organisers in Maine, United Nations colleagues in New York, science journalists in Boston, graduate students at MIT and PIs at Northeastern and Harvard.
I also… do a bit of lecturing on science diplomacy, which I love. My thinly veiled motive is to get researchers and scientists to consider careers in government – the more the merrier.
The Career Ladder
Dr Sarah Williams MRSB talks about her twin loves of immunology and outreach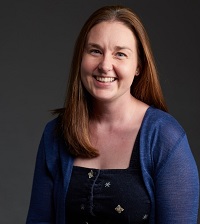 I first discovered biology when I was a child and the internet first started appearing in homes. I decided I wanted to find out everything I could about bees, and then elephants. At school I loved biology, particularly how the body works, and I wanted to study medicine. However, when I started to read about university courses I learned about master's courses and PhDs – things I hadn't known about before – and I changed my mind. I still don't think I knew what I was doing at that point, but I was following my interests. When I began my PhD I began to specialise in immunology, although it was during my time studying for my MSc in medical immunology after my PhD that I really fell in love with all that the immune system was/is or could be.
A pivotal point in my career was when I completed my BSc in 2005 and I was offered a summer studentship in the laboratory where I had done my dissertation work. It was a stroke of luck that during that summer my future PhD supervisor, Dr Simon Powis, started a new appointment at St Andrews. I didn't know that I would start a PhD that year – I had planned to go travelling – but I joined the Powis laboratory that September and that is where I started my immunology journey. There has always been an element of chance with my decisions, but they have always worked out well. For me the pivotal points have never been planned, and it is only easy to see them when you are looking back. I think that is really important, because when you are starting out on your journey as a biologist it is easy to think you need a plan – and a plan is always good – but you shouldn't be afraid to deviate from it if another opportunity comes up. I am currently a course leader and senior lecturer at Staffordshire University.
The best thing about my job is having the opportunity to influence the decisions of students – to broaden their horizons and inspire them – and also the opportunity to be creative, to try new ways to teach, to offer outreach opportunities.
The worst thing about my job is being time poor. The role of an academic is changing so dramatically and there is always more to do.
A key piece of advice would be talk about what you do as a biologist. There are still so many people who don't know about the amazing career opportunities, about the unconventional paths, the accidental adventures that lead to an amazing career. We as biologists need to do all we can to make sure that we don't lose out on the brilliant biologists of the future because they don't know the possibilities available to them.
My Society and Me
Charles Lane MRSB on helping develop a register of plant health professionals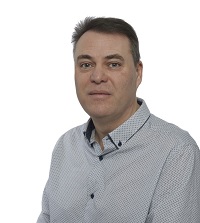 After a PhD in mycology at the University of Sheffield I joined the Government's Plant Pathology Laboratory at Harpenden to train as a plant doctor. I spent the first 20 years identifying new and emerging fungal diseases, but more recently have been involved in citizen science, outreach and the skills agenda. I was invited to join the RSB Curriculum Committee following the inclusion of plant diseases within the GCSE and A level specifications. This has provided me with an excellent insight into primary and secondary school education and has led to the development of new resources for teachers and students.
Most recently I have contributed to Plant Diseases and Biosecurity, part of the RSB's series of biology primers published with Oxford University Press. The RSB was a natural fit when I started looking for a suitable partner to manage a new Plant Health Professional Register (planthealth. rsb.org.uk). Working with plant science educational consultant Dr Celia Knight MBE FRSB we developed a competency framework and a register, which now has nearly 100 professionals on it.
This year, it being the International Year of Plant Health (#IYPH2020), I am helping to organise a meeting for early careers professionals at Fera Science Ltd in York (2–4 March 2021) in association with the RSB.