News
2,500+ people vote for the UK's favourite tree species in Biology Week poll
The Horse Chestnut tree (Aesculus hippocastanum) has been crowned the UK's Favourite Tree after winning a public poll of over 2,500 votes in Biology Week 2017.
The tree, also known as the Conker tree, surged ahead of the other contenders, securing more than a quarter of all votes cast.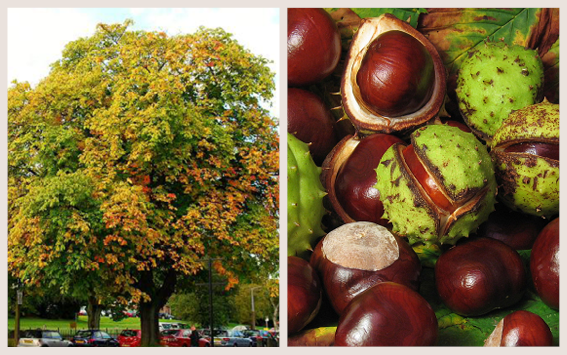 The Horse Chestnut was introduced to the UK and is a well-loved feature of parks, gardens and village greens. The tree is famous for its seeds, which are used in the game of conkers.
Dr Laura Bellingan FRSB, RSB director of policy and public affairs, said of the result: "Trees are a valuable part of our culture and economy as well as the environment. They provide us with cleaner air, building materials, food and fuel, flood management; they are home to a wide range of wildlife, from insects to mammals; and they are beautiful.
"Urban trees can brighten up our cities, whilst many woodlands are beneficial and relaxing environments for thousands of visitors.
"However, trees are at risk from a range of threats, including pests and disease. This includes a number of iconic species and we need to be alert to the possibility that our wild and green spaces could be significantly altered.
"It was tremendous to see so many people join the conversation and take part in this year's poll."
The Horse Chestnut beat 14 other trees to claim the title:
| | |
| --- | --- |
| 1st | Horse Chestnut (26.7%) |
| 2nd | Silver Birch (14.6%) |
| 3rd | English Oak (9.2%) |
| 4th | Wild Cherry (7.6%) |
| 5th | Holly (7.4%) |
| 6th | Rowan (7.3%) |
| 7th | Beech (7.0%) |
| 8th | Ash (5.2%) |
| 9th | Elder (3.8%) |
| 10th | London Plane ( 3.7%) |
| 11th | Yew (3.4%) |
| 12th | Sitka Spruce (1.5%) |
| 13th | Weeping willow (1.2%) |
| 14th | Douglas Fir (0.9%) |
| 15th | Scots Pine (0.7%) |
People voting were also asked why they thought trees were important, with many explaining they appreciated the importance trees play in providing oxygen to breathe, providing habits for other species and improving the aesthetic quality of outdoor spaces.
The annual poll to find a UK favourite species, held each year as part of Biology Week, aims to showcase knowledge about UK biology to the public, to foster interest and inform them about science and environment issues.
Last year's poll saw the hedgehog voted as the UK's favourite mammal with over 5,000 votes.