The Royal Society of Biology runs a number of competitions for school students as well as a photography competition for biology enthusiasts.
We also run a range of awards.


---
An annual competition that aims to stimulate a curiosity for the natural world and encourage students to take an interest in biology beyond the school curriculum. Biology Challenge is open to all students in Y9/Y10 in England and Wales, Y10/Y11 in Northern Ireland, S2/S3 in Scotland, and equivalent year groups globally. Biology Challenge 2020 took place between 10th - 31st March 2020.


The competition is designed to challenge students' biology knowledge. Students are encouraged to reference their participation in the Intermediate Biology Olympiad in their further and higher education applications. The competition is open globally to students aged 16-17. The Intermediate Biology Olympiad 2020 took place between 2nd - 9th June 2020.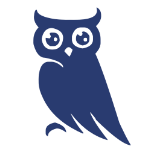 British Biology Olympiad (BBO)
The BBO challenges and motivates students with an interest in biology to expand and extend their talents. The competition provides a means of selecting a team to represent the UK at the International Biology Olympiad. The BBO is open to post-16 students. The British Biology Olympiad 2020 took place between 31st January - 7th February 2020.



---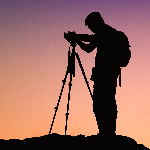 Photography Competition
An annual biology photography competition which invites amateurs to submit photographs on a particular theme. Each year, the competition's judges look for an original interpretation of this theme. Participants can enter in one of two categories: Photographer of the Year (18 and over) with a £1000 top prize, or Young Photographer of the Year (under 18) with a £500 top prize. The theme for the Photography Competition 2020 was 'Our changing world'.