News
40,000 students participate in this year's Biology Challenge
A record 40,000 students took part in the Biology Challenge this year, surpassing the record set in 2015 when 35,000 students sat the biology competition ran by the Society.
The competition, open to students aged 13-15, tests their knowledge whilst also encouraging them to take an interest in biology beyond the school curriculum. This year saw more than 560 schools all over the world enrolling their pupils, with schools as far away as New Delhi, India, taking part in the competition.
This year 12,000 students will also receive a Gold, Silver or Bronze certificate; awarded to those who place in the top 30% of those taking part.
Gold winners have also been invited to the RSB's education award ceremony, taking place at the Institute of Engineering and Technology in London in July.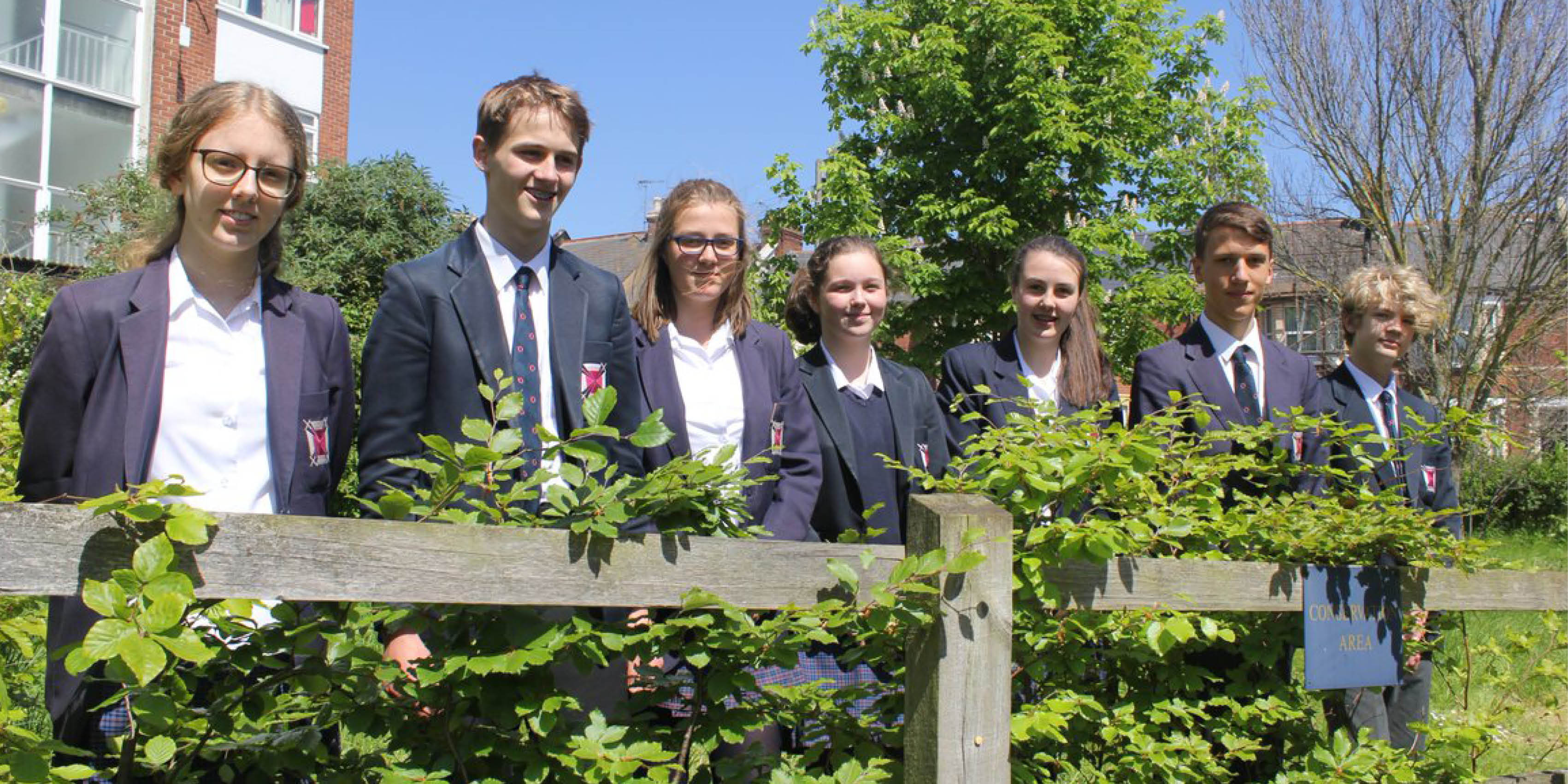 Classmates from Exeter School Devon who took part in the competition this year (Photo credit: Exeter School Devon)
The competition is organised by a team of volunteers that make up the RSB Special Interest Group, UK Biology Competitions.
Dr Andrew Treharne MBE FRSB, who chairs UKBC, said of the achievement: "It is incredibly encouraging to see a record number of students take part this year in the Biology Challenge, demonstrating that there is real enthusiasm and excitement for the subject in secondary schools.
"We hope that all those who enjoyed taking part in the competition will consider studying the subject beyond GCSE and take part in future competitions too."