News
Statistics of animals used in science released for 2017
The Home Office has released the statistics of animal use in science in Great Britain throughout 2017.
There were a total of 3,789,373 procedures completed in 2017, with mice involved in 73.4% of the total procedures.
Fish (11.1%) and rats (6.4%) were the other two most frequently used animals, with these three species together amounting to 91% of all procedures.
Just less than half (49.8%) of the total number of 2017 procedures were experimental procedures, whilst 50.2% of procedures on animals were for the creation and breeding of genetically altered (GA) animals.
Compared to 2016, there has been a 4% decrease in overall number of procedures, and this year's figures are the lowest since 2010.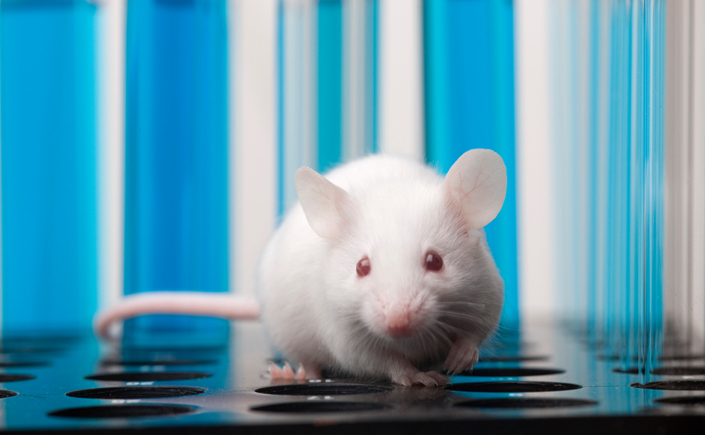 Current developments in genetic technologies, such as genome editing using CRISPR/Cas9, are likely to further shape the research undertaken in the years ahead.
Scientific procedures involving vertebrate animals and cephalopods are must be performed under license and the use of animals must be recorded, together with an assessment of the severity levels, and published every year in accordance with the Animals (Scientific Procedures) Act 1986 amended 2012. Invertebrate animals such as fruit flies and nematode worms are not covered by the Animals (Scientific Procedures) Act, 1986.
The UK has one of the most comprehensive and rigorous legislations regulating the use of animals in research.
Dr Mark Downs FRSB, chief executive of the RSB, commented: "The changes over the past decade reflect both the effects of scientific developments, such as the growing knowledge of the genome and ability to direct genome alterations to produce novel or more refined animal models, and the continued efforts to reduce, replace and refine (3Rs) experiments on animals.
"The Royal Society of Biology supports the use of animals in research when no alternatives are available and firmly maintains that excellence in science and in animal welfare go hand-in-hand."
Professor Dominic Wells, chair of the RSB Animal Science Group, commented: "The statistics of animals used in research tend to fluctuate year by year and this reflects a variety of underlying causes, such as new scientific avenues of research, methods and implementation of the 3Rs.
"It is good to note a trend for reduction in severe procedures from previous years with more procedure being sub-threshold or mild. This is true both for experimental procedures and the creation and breeding of GA animals.
"It is important to re-iterate that the 50% of total procedures involving GA animals not directly used in experiments does not represent a wastage but these procedures play a vital part in laboratory research.
"They enable the generation of genetic models of interest but also for in vitro experiments done on tissues and cells obtained from these animals.
"The fact that we can transparently and openly discuss and explain what we do and why we do it to the public is a great success for both institutions and single scientists."
The RSB advocates the adoption of a 3Rs approach and transparency in reporting the justifications and outcomes of experiments involving animals.
The Society discusses issues related to animal science through its special interest group, the Animal Science Group and is involved in developing policy for the advancement of science and animal welfare as a member of the UK Bioscience Sector Coalition.