News
RSB, RSC and IOP join forces to deliver conference for apprentices
The Royal Society of Biology, in partnership with the Royal Society of Chemistry and the Institute of Physics, delivered our first joint conference for science apprentices supporting the development of their skills and providing support for the next stages of their career.
The Apprentice Skills Development Day, held on 10th October at the Institute of Physics building, saw more than 50 apprentices travel from across the UK to discuss career and skill development, prepare for their upcoming end point assessments, and network.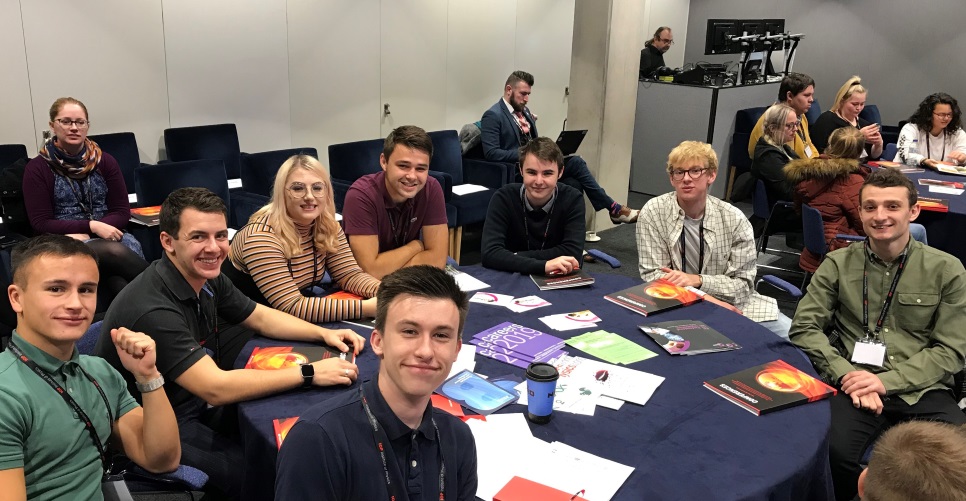 Current young apprentices who attended the event
Apprentices took part in workshops, talks and round-table discussions with peers, employers, and former apprentices; receiving guidance on designing their own professional development plan, potential career pathways, and learning more about the support available from their professional body.
An End Point Assessment workshop prepared apprentices for their end of course interviews - the series of tests apprentices complete to formally recognise their new skillsets.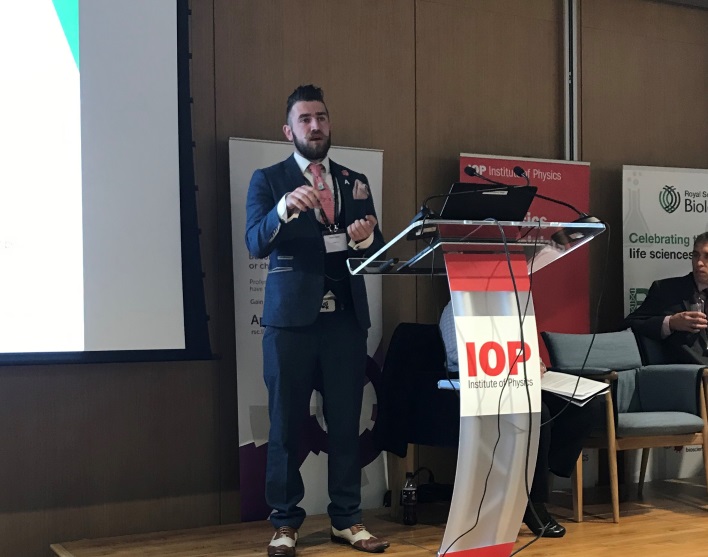 Robert Watts, European Apprenticeship Manager at Covance, who delivered a talk from the employer's perspective
Attendees also had the opportunity to network with peers from outside their existing networks.
Feedback from the attendees was overwhelmingly positive, and many said they would now consider obtaining professional registration, and engage in more career and professional development opportunities.
Former apprentices who shared their experiences and stories
Joanne Needham CBiol MRSB, professional development manager at the Royal Society of Biology, said of the event and the value of apprenticeships: "Apprenticeships are excellent routes through which to develop valuable skillsets and learn whilst still earning - apprentices are highly regarded by their employers, and apprenticeships can open up doors to successful careers.
"It is vital that apprentices get the provision and opportunities they need, and that they feel supported by their professional body. This event showcased the support available, whilst also providing opportunities for the attendees to carve out their own development plans and hear from inspirational speakers on where their apprenticeship can lead them.
"The RSB, RSC and IOP is dedicated to developing resources that will help apprentices and will continue to support apprentices on their road to professional excellence, and I thank staff at the partner organisations for making this event possible."
To find out more about opportunities for apprentices, visit our website or email the RSB professional development team.