News
Biology Week 2018: MPs and biologists come together to celebrate Biology Week in Parliament
The annual Biology Week 2018 Parliamentary Reception took place on Wednesday evening, in partnership with the Biotechnology and Biological Sciences Research Council (BBSRC).
The event hosted by Rt Hon Norman Lamb MP, Stephen Metcalfe MP, Carol Monaghan MP and Chi Onwurah MP, brought together RSB members, MPs, Member Organisations and members of the biosciences community to celebrate Biology Week 2018 and the work of the RSB over the past year.
Dr Stephen Benn, director of parliamentary affairs at the RSB, welcomed more than 100 guests that filled The Churchill Room in the House of Commons at the Palace of Westminster.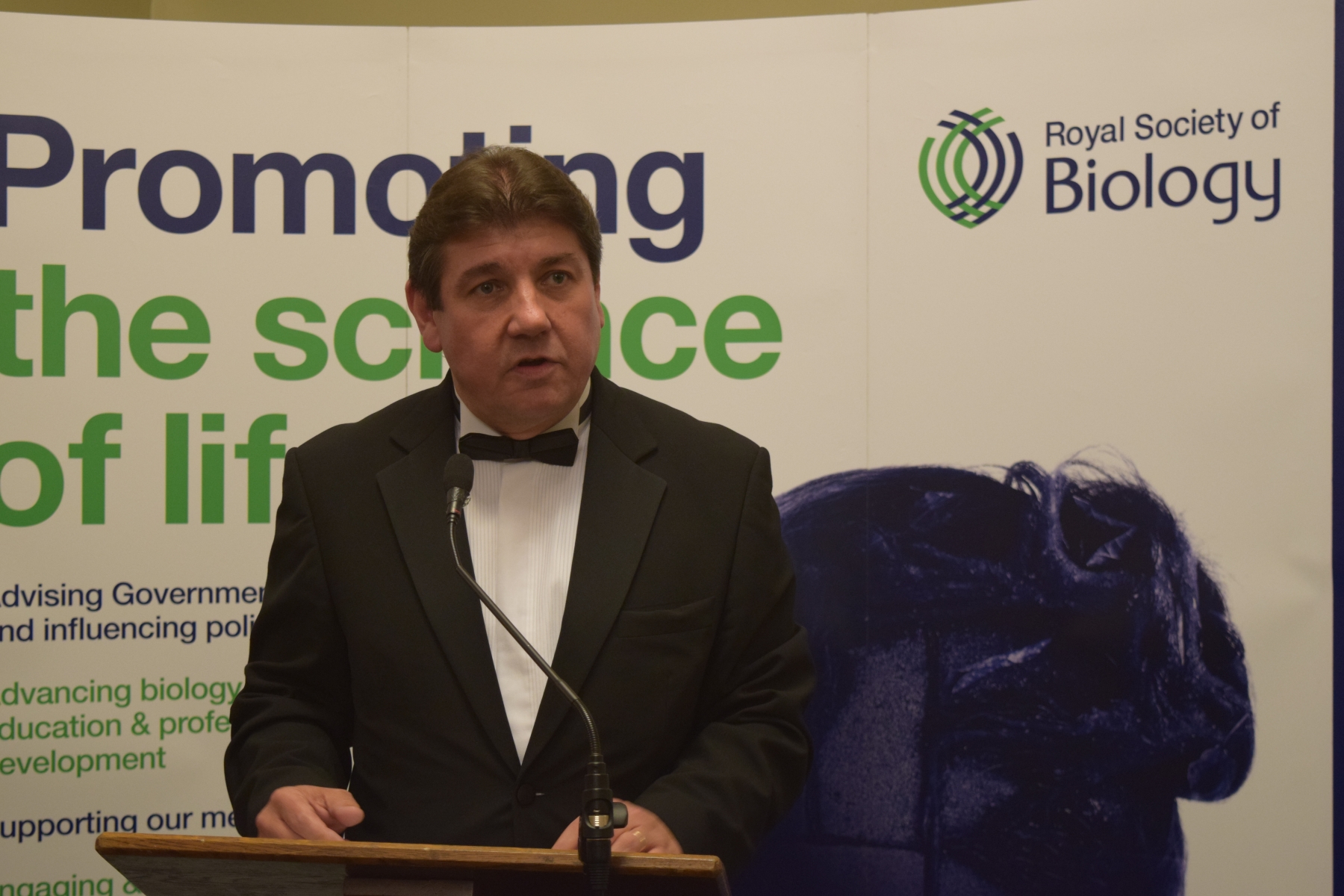 Stephen Metcalfe MP addressing the audience at this year's Parliamentary reception
Stephen Metcalfe MP then addressed the audience and spoke about the importance of the work the RSB undertakes, and how this can help in addressing global challenges that society faces.
President of the Royal Society of Biology Professor Dame Julia Goodfellow FRSB then spoke about the recent achievements of the RSB.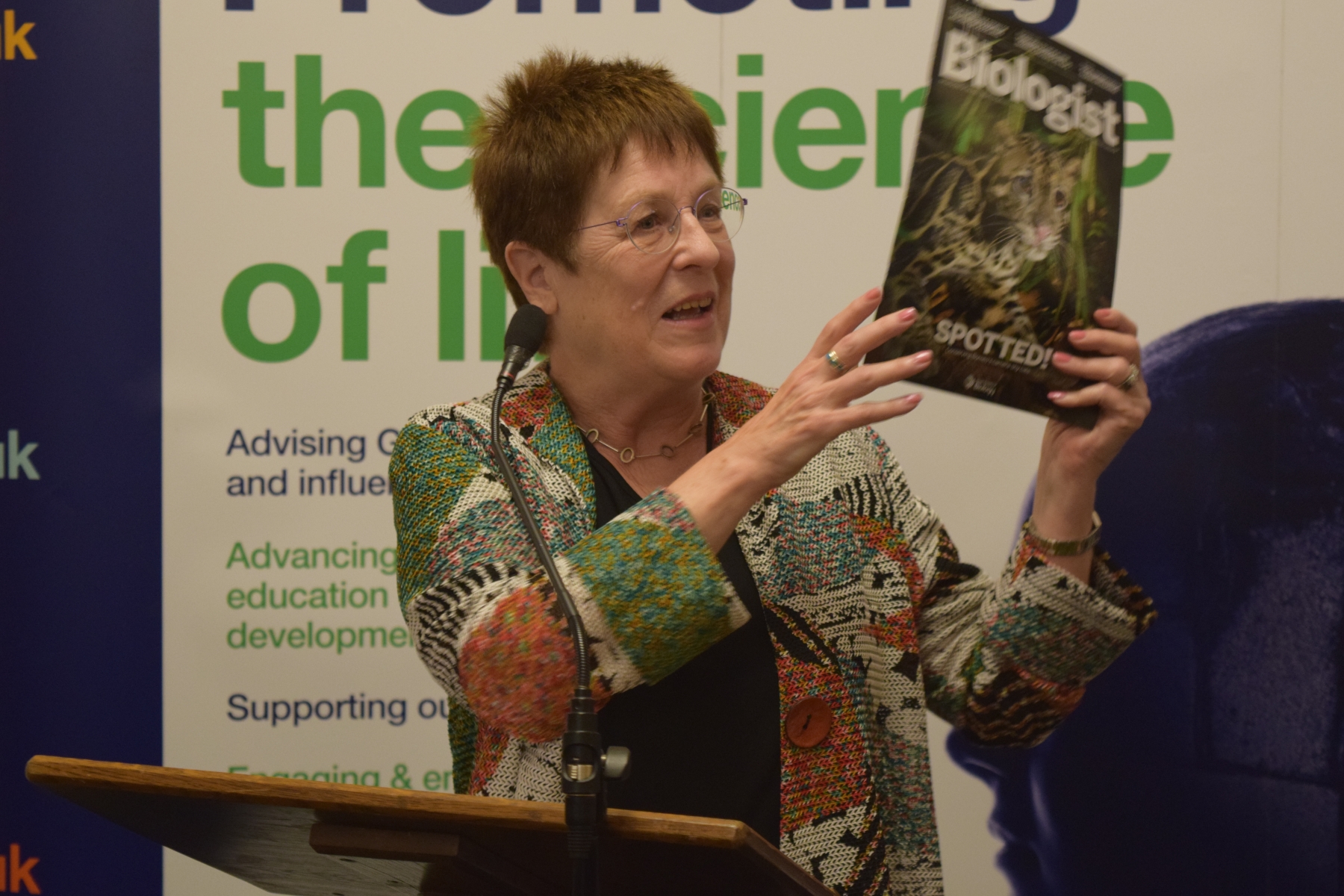 Professor Julia Goodfellow praising the latest issue of The Biologist
She shared with the audience how the RSB had exceeded membership number targets, the success of last year's International Biology Olympiad, the high quality content of The Biologist and highlighting the breadth and diversity in the biosciences with the vast array of events held as part of Biology Week 2018.
She thanked BBSRC for their support of the event, and their incredible contributions to the research landscape.
Professor Melanie Welham FRSB, executive chair of BBSRC, then described the Biology Week partnership with the RSB and highlighted key advances being made in research.
Professor Welham described BBSRC and the RSB's duty to research, saying: "we're committed to pushing the frontiers of science and are supporters of research into fundamental science."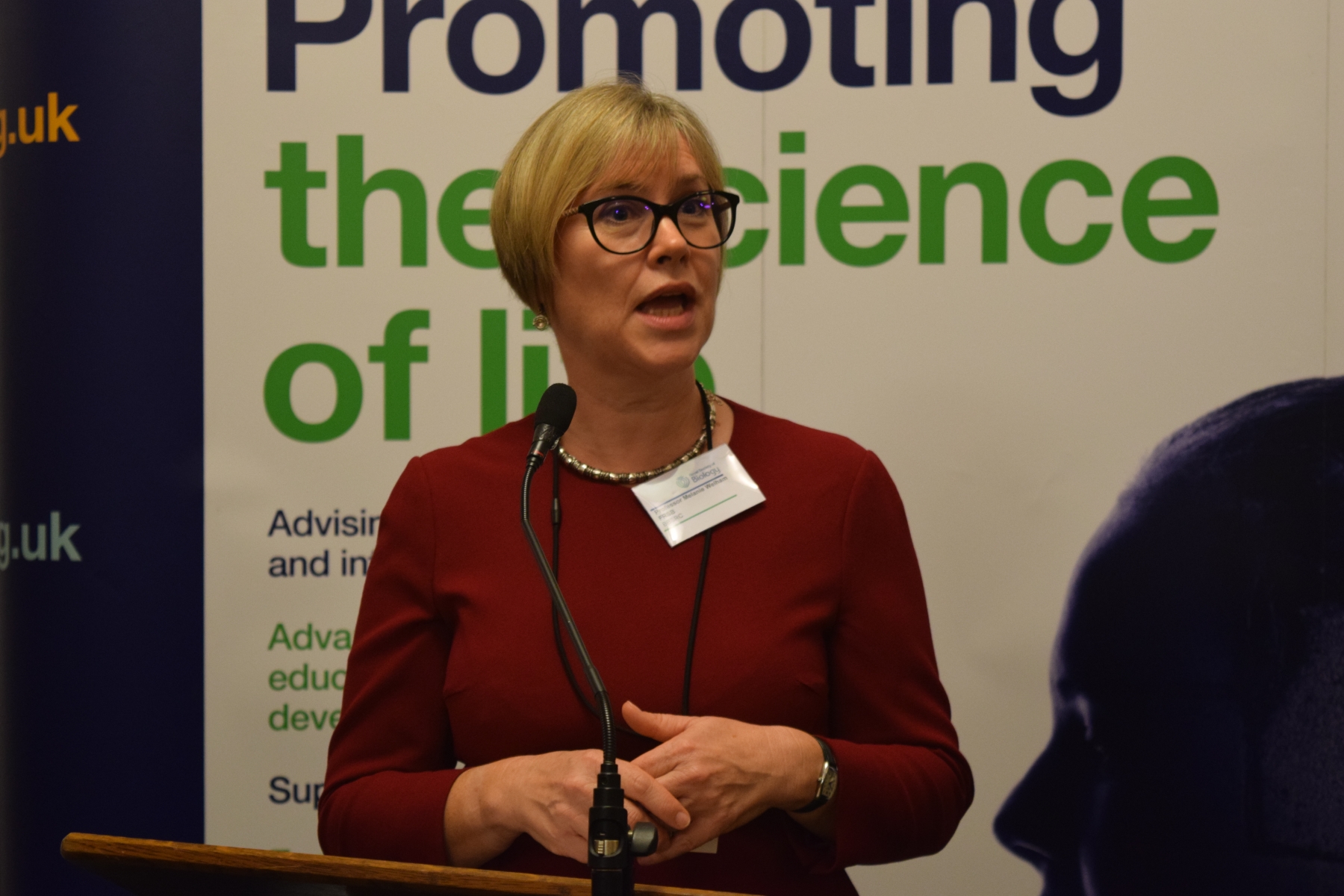 Professor Welham discussing some of the breakthroughs from research supported by BBSRC
Melanie discussed the developments being made in many areas of the biosciences supported by BBSRC.
Throughout the evening, guests were also invited to cast their vote to find the UK's favourite flower.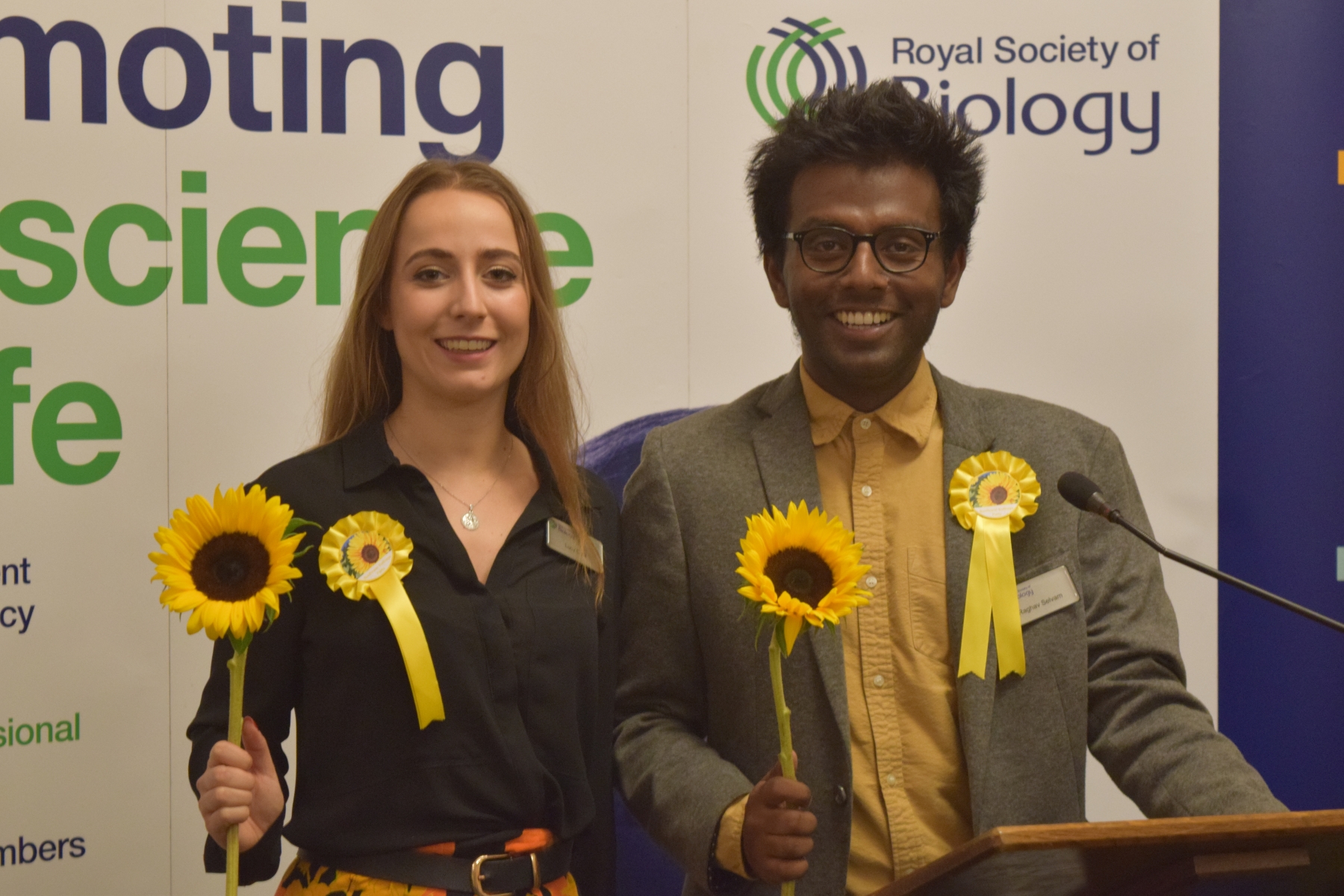 RSB staff lobbying for votes for the Sunflower as part of the RSB flower poll
The Parliamentary event winner was the bluebell (Hyacinthoides non-scripta) which took the top place with 56 votes. The ballot was inspired by the Biology Week annual poll, the results for which will be announced after Biology Week.
The Royal Society of Biology would like to thank guest speakers, hosting MPs, the BBSRC and everyone who attended the event.