News
Britain's invasive species: Good, bad, or ugly?
Details

09 September 2015
Europe is home to about 14,000 non-native, or alien species of plants and animals. Around 10-15% of these are considered invasive; posing a threat to the environment, society or the economy.
The Royal Society of Biology highlighted the scale and threat of invasive alien species at a free expert discussion event at the University of Bradford this morning, as part of the British Science Festival 2015.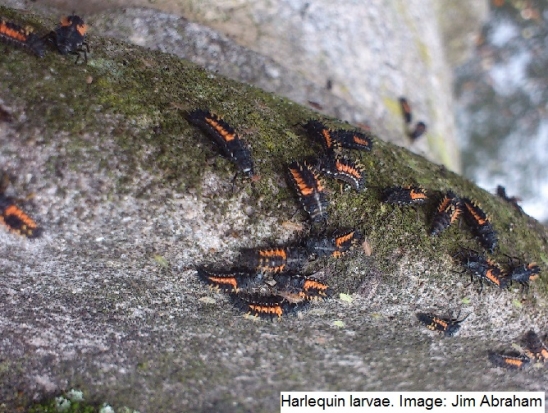 A panel of top UK experts, chaired by Professor Helen Roy from the Centre for Ecology & Hydrology, discussed non-native species, how scientists track them down and predict future invasions, and whether invasions are ever a good thing.
"Invasive alien species are estimated to cost the UK economy £1.7 billion a year and pose a major threat to biodiversity", explained Professor Roy, President of the British Science Association's biological sciences section.
"For example: the quagga mussel which was recently found in the UK has dramatic and adverse effects on the function of inland waters. We know that prevention is certainly better than cure - preventing the arrival of invasive alien species is beneficial for biodiversity. The Asian hornet has spread rapidly through France and although it hasn't been observed in the UK yet it is considered a species on the 'horizon'. We are asking people to let us know about any possible sightings of this hornet as it poses a threat to pollinating insects."
Panellists Dr Lori Lawson-Handley (University of Hull), Dr Alison Dunn (University of Leeds) and Dr Niall Moore (Non-native species secretariat) discussed the unprecedented and unpredictable rate of alien introductions facing the UK today, and of the threat that invasive alien species pose to the economy, society and the environment.
At the event Professor Helen Roy also spoke about her research on an invasive alien species of ladybird: "The harlequin ladybird is an invasive alien species originally native to Asia and was first reported in the UK in 2004. It is a predator with a wide diet breadth coupled with a big appetite and so it can out-compete other ladybirds and will also feed on them.
"This ladybird, and the citizen scientists who have mapped its spread across the UK, inspired my research on alien species. Observations of alien species by people across the UK are not only essential for monitoring but improve our understanding of invasion patterns. This ultimately contributes to strategies to prevent the arrival of the most damaging alien species."