News
Four students chosen to represent UK at the International Biology Olympiad
A team of four students have qualified to represent the UK at the International Biology Olympiad 2018.
The four students were chosen at the team selection final, which took place this week at the University of Warwick and was organised by the RSB Special Interest Group, UK Biology Competitions (UKBC).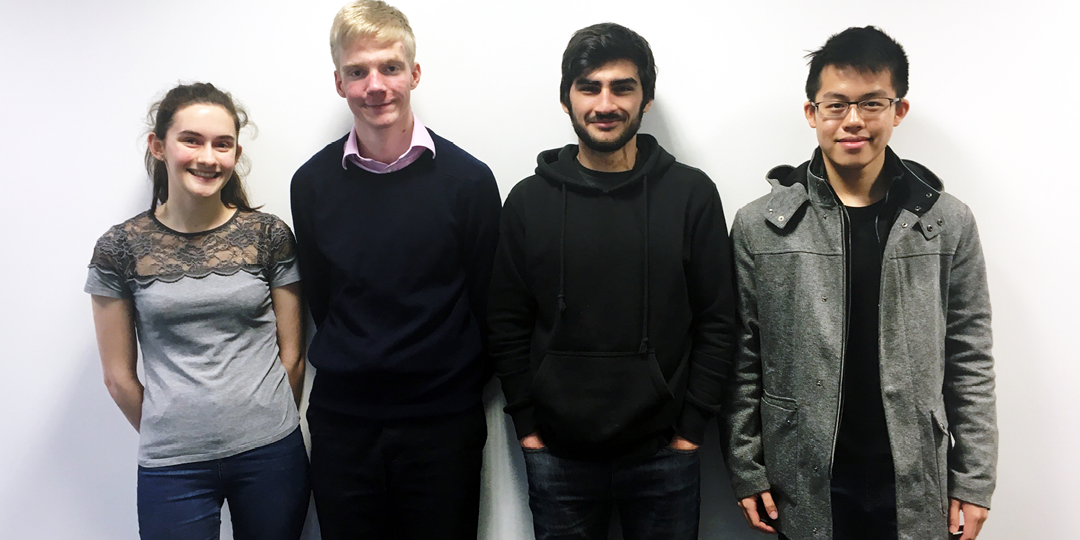 The students are (from left to right): Rebecca Marrow, Lady Manners School Patrick McCubbin, Abingdon School, Amir Guppy, Dame Alice Owens School, and Brandon Tang, Westminster School
Maggy Linford FRSB, Secretary of the UKBC commented: "After an intense three day session of practical skill training and four practical exams, the 2018 IBO team have been selected from 16 finalists.
"Many thanks to the University of Warwick Life Sciences team, particularly Dr Leanne Williams and Professor Kevin Moffat for giving up their time and expertise to help all the sixth form students master the undergraduate skills in a short period of time.
"Dissecting a maggot to look at body parts whilst looking down a microscope is no mean feat!"
Following the success of last year's IBO hosted here in the UK, this year's International Biology Olympiad (IBO) takes place in Tehran, Iran between 15th – 22nd July.
The UK team will compete against students from over 60 countries in a series of practical tasks and theoretical exams aimed to test their knowledge of the biosciences.
The team will attend training sessions in July at Kew Gardens, Imperial College London, the Natural History Museum, and the University of Reading, to prepare them for the international competition.