News
International Biology Olympiad: four finalists chosen to represent the UK
Four sixth form students have qualified to represent the UK at the 2017 International Biology Olympiad, after triumphing over 7,500 other pupils.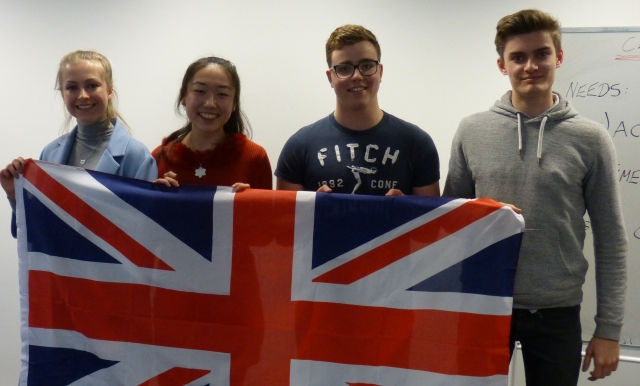 The pupils are (from left to right): Rebecca Eden from St Paul's Girls' School, London, Jiaqi Chen from The Perse School, Cambridge, James Baudry from Wellington College, Berkshire, and William Chadwick, from Reading School, Reading.
The team of four were selected after making it into the final 16 for this year's British Biology Olympiad, which took place earlier this month at the University of Warwick and was organised by the volunteers of RSB's UK Biology Competitions team, and supported by the BBSRC.
The UK team will compete against students from over 60 other countries, taking part in theoretical and practical tasks and challenges designed to test their biosciences acumen and stretch their understanding of the subject to the limit.
The International Biology Olympiad (IBO) is taking place for the first time ever in the UK, also at the University of Warwick, from 23rd - 30th July.
In previous years the IBO has taken place across the world in countries such as Vietnam, Denmark, Taiwan and Singapore.
Dr Andrew Treharne, chair of UK Biology Competitions, the volunteering team at the RSB who runs the events, commented: "We're very excited to have Jiaqi, James, Rebecca and William representing the UK at this year's International Biology Olympiad, taking place for the first time ever here in the UK.
"We're looking forward to welcoming our guests from all over the world; bringing together the brightest biology pupils to encourage and share their enthusiasm for the subject.
Best of luck to the British team!"