News
New app reveals how biology changed your world
'Biology: Changing the World' is a new app from the Society of Biology which brings the world around you alive with famous research, history, people and places.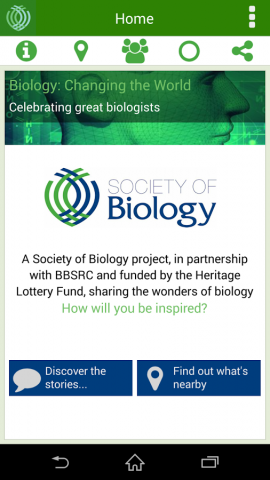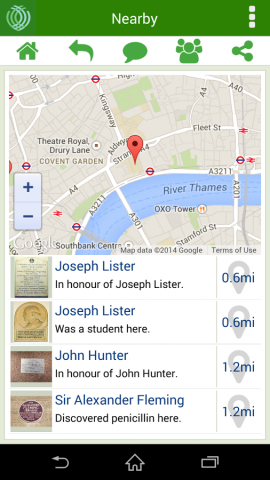 The free app, available in the apple and android app stores, uses your location to introduce you to the great biologists who lived and worked nearby and biological discoveries which were made in the area.
You can read about Sir Alexander Fleming's discovery of Penicillin as you stroll past St Mary's Hospital in Chelsea; explore the site of Mary Anning's fossil shop and home in Lyme Regis, Dorset; or discover Sophia Jex-Blake, one of the first female doctors in the UK, while near Edinburgh University Medical School: the only place willing to accept a female student in 1869.
The 'Biology: Changing the World' project also includes a new website, a programme of public engagement activities, and teaching resources for schools.
A series of ten blue plaques, commemorating unsung biology heroes, including Dorothy Hodgkin, Richard Owen, and Dolly the Sheep, will also go up around the UK over the next six months.
The 'Biology: Changing the World' project was developed in partnership with the BBSRC and funded by the Heritage Lottery Fund.