News
New video: top tips for becoming a biologist
The Society of Biology has launched a new video, which contains careers advice soundbites from 11 top experts across the life sciences, as part of its Biology: Changing the World (BCW) project.
The two-minute video, Becoming a Biologist: Top Tips for Life Sciences Careers, takes snippets from longer interviews held with the 11 scientists.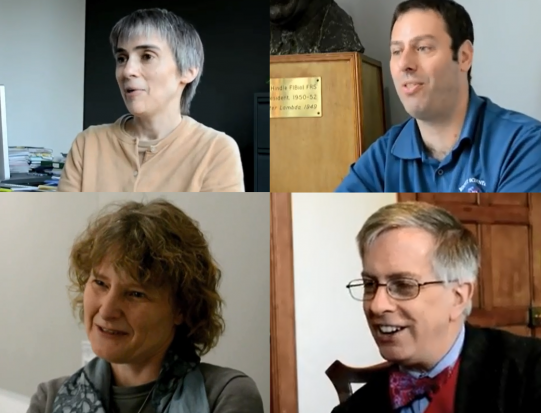 The scientists' tips range from "work very hard!" (Dr David Williams FSB, University of Cambridge, above bottom right) to "don't be scared of maths and modelling" (Professor EJ Milner-Gulland, Imperial College London, above bottom left).
Meanwhile, the experts' own enthusiasm is evident, and they convey a clear overall message that you should always "stay true to the dream" (Professor Daniel Davis FSB, The University of Manchester, above top right) and "be driven by your passion for the subject" (Professor Ottoline Leyser FSB, University of Cambridge, above top left).
The BCW project aims to celebrate great biologists of the past and present in order to inspire the biologists of the future.
The BCW website is packed with 500 pages of biologist profiles, video interviews and stories to explore. The resource highlights key events throughout scientific history, from the discovery of life-changing medicines such as penicillin, to Watson and Crick's revolutionary announcement in the Eagle pub, Cambridge, that they had discovered 'the secret of life'. Meanwhile interviews with eminent figures including Sir David Attenborough Hon FSB give an insight into the dreams, drive and daily lives of modern biologists.
The national Biology: Changing the World project also includes a new app, public engagement programme, 10 blue plaques, and teaching resources.
The free app, available in the apple and android app stores, uses your location to introduce you to the great biologists who lived and worked nearby and biological discoveries which were made in the area.
The Biology: Changing the World project of the Society of Biology was developed in partnership with the Biotechnology and Biological Sciences Research Council (BBSRC) and received funding from the Heritage Lottery Fund.