News
Otter named UK's favourite freshwater species in Biology Week poll
The elusive but charismatic otter has been named as the UK's favourite freshwater species, following the RSB's annual Biology Week poll.
The Common otter (Lutra lutra) beat the likes of the newt, the crayfish and the dragonfly to the top spot, with the water vole coming in second, and the Atlantic salmon coming in a respectable third.
4,826 votes were cast over the three-week period in the run up to, and during Biology Week 2019, and alongside this year's poll, the Royal Society of Biology published a number of free, downloadable education resources on freshwater habitats, and species fact files.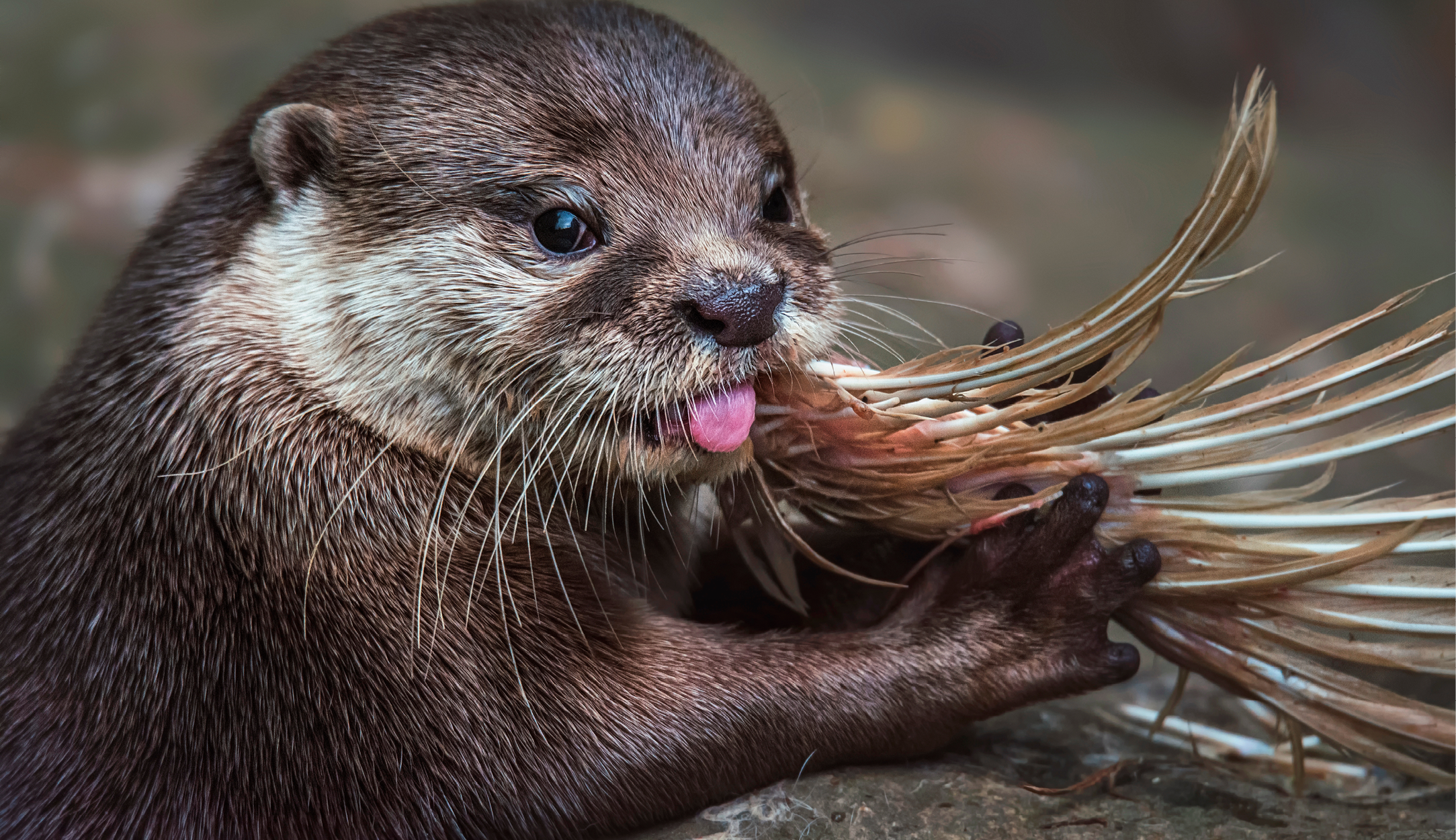 Otters, rarely spotted, and classified as near threatened in Europe, prefer clean rivers in which to hide and build their dens, known as holts. They are a priority species in the UK Biodiversity Action Plan, and are fully protected by the Wildlife and Countryside Act, 1981.
Their numbers dramatically decreased in the first half of the 20th century, with the otter bordering on extinction in the UK. The use of organochloride pesticides caused numbers to diminish, and by the 1970s they could only be found in parts of Scotland, western Wales, and small areas in East Anglia and the West Country.
However, after organochlorine chemicals were phased out, fish populations recovered and in turn otter numbers slowly increased with an estimated population today of around 10,300 across England, Scotland and Wales.
Dr Mark Downs CBiol FRSB, chief executive of the Royal Society of Biology, and also a trustee of the Freshwater Habitats Trust, commented: "It is no surprise that the otter won! They're very charismatic and likeable, and their return from the brink of extinction means they are more valued than ever.
"Their population increase in the UK, due to improved water quality, is also testament to the importance of healthy freshwater habitats.
"Our annual polls, although light-hearted in nature, look to highlight some of the more pressing concerns and challenges facing UK biodiversity.
"Clean freshwater habitats are essential for the survival of so many species, including humans. In the UK, our freshwater habitats are under threat from pollution, sewage, urban development and more.
"We hope this poll gets more people interested in freshwater habitats and the biodiversity they support."
This year's poll was chosen to bring attention to the risks faced by fresh water organisms and sources. In England, less than a fifth of all rivers are considered to be healthy, with some drained almost dry in places, and others polluted by fertilisers, pesticides, herbicides or urban sewage.
One of the biggest problems facing our freshwater habitats is 'over-abstraction' – taking too much water from rivers and streams. If consumption of fresh water exceeds the natural replenishment rate, availability is reduced which can cause serious damage to surrounding and associated environments.