News
Record numbers of students take part in this year's British Biology Olympiad
More than 9,400 school pupils took part in this year's British Biology Olympiad 2019, the highest level of participation since the competition began.
Students from over 720 schools worldwide took part, including those in Austria, France, Ghana, India, Macedonia, South Korea, the United Arab Emirates.
The competition, first established in 1995, is aimed at pupils in post-16 education who want to test and stretch their understanding of the biosciences.
Pupils are able to sit two multiple choice exams, and those who score highly are also invited to try out for a spot on the UK team for the International Biology Olympiad, taking place in Hungary this July.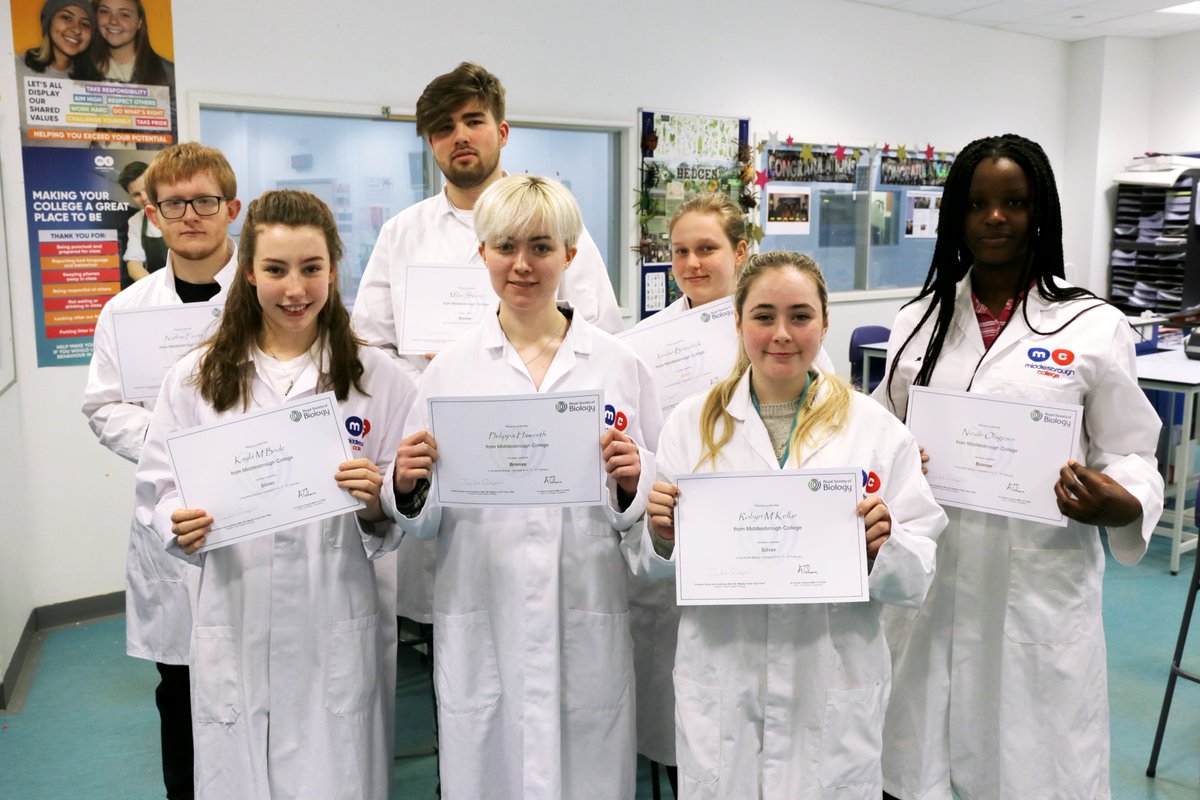 Pupils from Middlesbrough College Sixth Form celebrating their success (Photo credit: Middlesbrough College)
More than 3,200 students achieved a gold, silver or bronze award in the competition. These students will be invited to attend this year's Royal Society of Biology Education Awards Ceremony at the IET London: Savoy Place in June.
The British Biology Olympiad is organised by the RSB special interest group, UK Biology Competitions (UKBC). The committee and a team of volunteers help curate the questions for the exam each year. This year, a change to the fee structure of the competition meant that schools were able to enter more students for the same fee.
Dr Andrew Treharne, UKBC Chair, said of this year's competition, "The British Biology Olympiad requires knowledge and understanding of biology beyond that which is usually required in schools.
"It is very pleasing that participation has risen year on year since the competition became available online in 2010, from under 2,000 students to 7,800 in 2018. This year, a reduction in the fees charged to schools saw the largest annual increase in participation with a record number taking part."