News
School registration now open for the British Biology Olympiad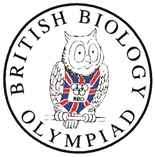 The 2014 British Biology Olympiad (BBO) competition is now open for registrations. The BBO, open to all post-16 students in the UK, offers a unique challenge for students to engage with biology and extend their knowledge beyond the A level syllabus. It is hoped that competing in the Olympiad will encourage students already interested in this valuable, wide-ranging and rewarding subject to continue their study beyond A level.
In addition, the BBO provides a means of selecting a team to represent the UK at the International Biology Olympiad (IBO). The IBO seeks to challenge students by both theory and practical tests. Some of the top pre-university biology students from 60 countries will be taking part. The UK teams have had considerable success at IBO and we are very grateful to BBSRC for its continued support of the UK team's participation.
Four finalists from the BBO will be selected to represent the UK at the 2014 International Biology Olympiad (IBO) taking place in Bali, Indonesia. Last year the IBO was held in Switzerland, and the UK finalists returned with 3 silvers and a bronze medal.
Schools are invited to register via our online registration form, while further information is available on our website.