News
Royal Society of Biology chief executive shortlisted for leadership excellence award
Mark Downs CSci FRSB, chief executive of the Royal Society of Biology, has been shortlisted for the Louis Armstrong Leadership award for outstanding leadership of a UK professional body.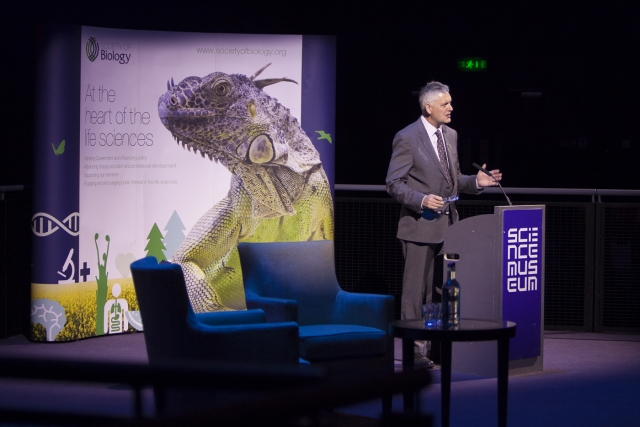 Mark speaking at the 2016 RSB fundraising event at the Science Museum
Presented by MemCom, a resource for membership bodies, charities and NFPs, the award recognises a chief executive that exhibits outstanding leadership capabilities, enables their organisation to thrive under their direction and ensures that their organisation has a positive, wider impact on society.
Ann Francke, CEO of Chartered Management Institute (CMI), the 2016 winner of the award and chair of this year's judging panel, said of the shortlisted candidates: "I am delighted to have chaired the judging panel for the 2017 Chief Executive award.
"There was a high standard and good range of strong nominations this year, representing a wide selection of professional bodies.
"This award not only recognises the exemplary leadership of the CEO but is also an important award to ensure that we celebrate and promote the work of professional bodies and their contribution to the UK economy and internationally recognised standards."