News
RSB members recognised in 2019 New Year's honours list
A number of Members and Fellows of the RSB have been recognised for their bioscience and community work in the 2019 New Year's Honours List.
Professor Michael Anthony John Ferguson CBE FRS FRSB, Regius Professor of life sciences and academic lead for research strategy at the University of Dundee, received a Knighthood for services to science.
Professor Ferguson helped to build the Drug Discovery Unit in the University's School of Life Sciences. Researchers at the unit work with international health agencies and pharmaceutical companies to combat diseases such as Chagas' disease and tuberculosis.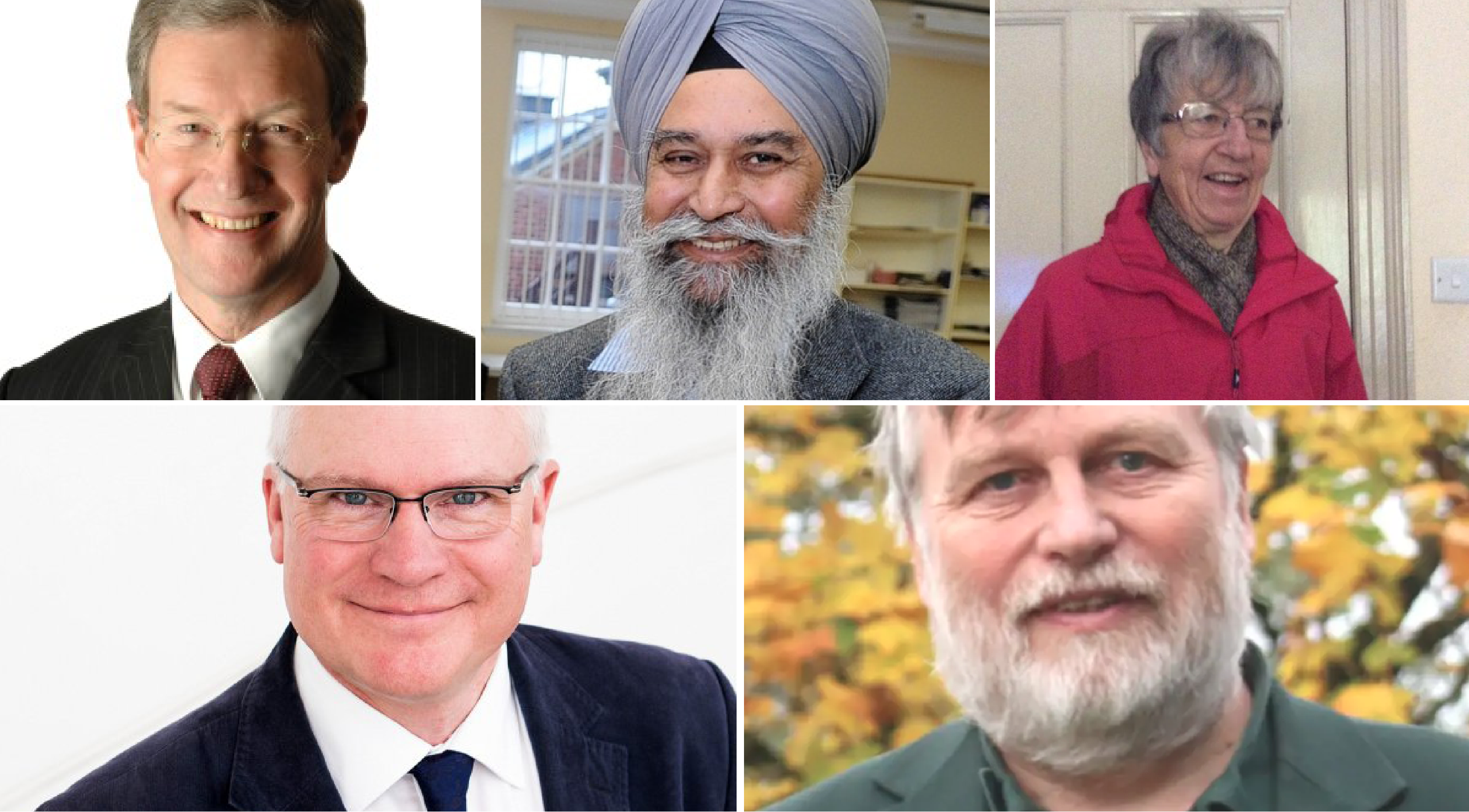 From top left clockwise: Gerald Heddell, Daljit Singh Virk, Jean Humber, Michael Ferguson, Malcolm Beatty (photos: LifeScienceWorld, Sikh24, Somerset County Gazette, Wellcome, Ballymenatimes)
Malcolm Howard Beatty FRSB, lately chief executive for forest service at the Department of Agriculture, Environment and Rural Affairs, Northern Ireland Executive has received an OBE for services to the natural environment.
Gerald William Heddell CBiol MRSB, director for the inspections, enforcement and standards division, at the Medicines and Healthcare Products Regulatory Agency, has received an OBE for services to healthcare. Heddell has worked in senior roles in manufacturing and quality assurance for The Wellcome Foundation, Glaxo Wellcome and GlaxoSmithKline.
Professor Dr Daljit Singh Virk CBiol FRSB, senior research fellow at Bangor University, has received an OBE for services to tackling poverty abroad and for education in Derby.
Professor Virk has been at the Centre for Advanced Research in Agricultural Development at the University since 1995, leading research on plant breeding and genetics. In 2015 he helped develop a new strain of Ashoka rice suited to grow in upland regions with poor irrigation, which proved popular with farmers in India.
Jean Ann Humber CBiol MRSB has received a British Empire Medal for services to the community in West Somerset. Former head of biology at West Somerset College, Jean Humber has been involved in a number of community activities such as organising transportation through car schemes for those unable to leave their homes.