News
The Royal Society of Biology passes 18,000 membership milestone
The Royal Society of Biology membership total has exceeded 18,000 following the most recent quarterly election.
This milestone, achieved six months before the stated target date, is made up of 3,100 Fellows, including 43 Hon FRSB, 7,100 Members, 2,460 Associate Members, 3,300 Affiliate Members, and 2,400 BioNet Members.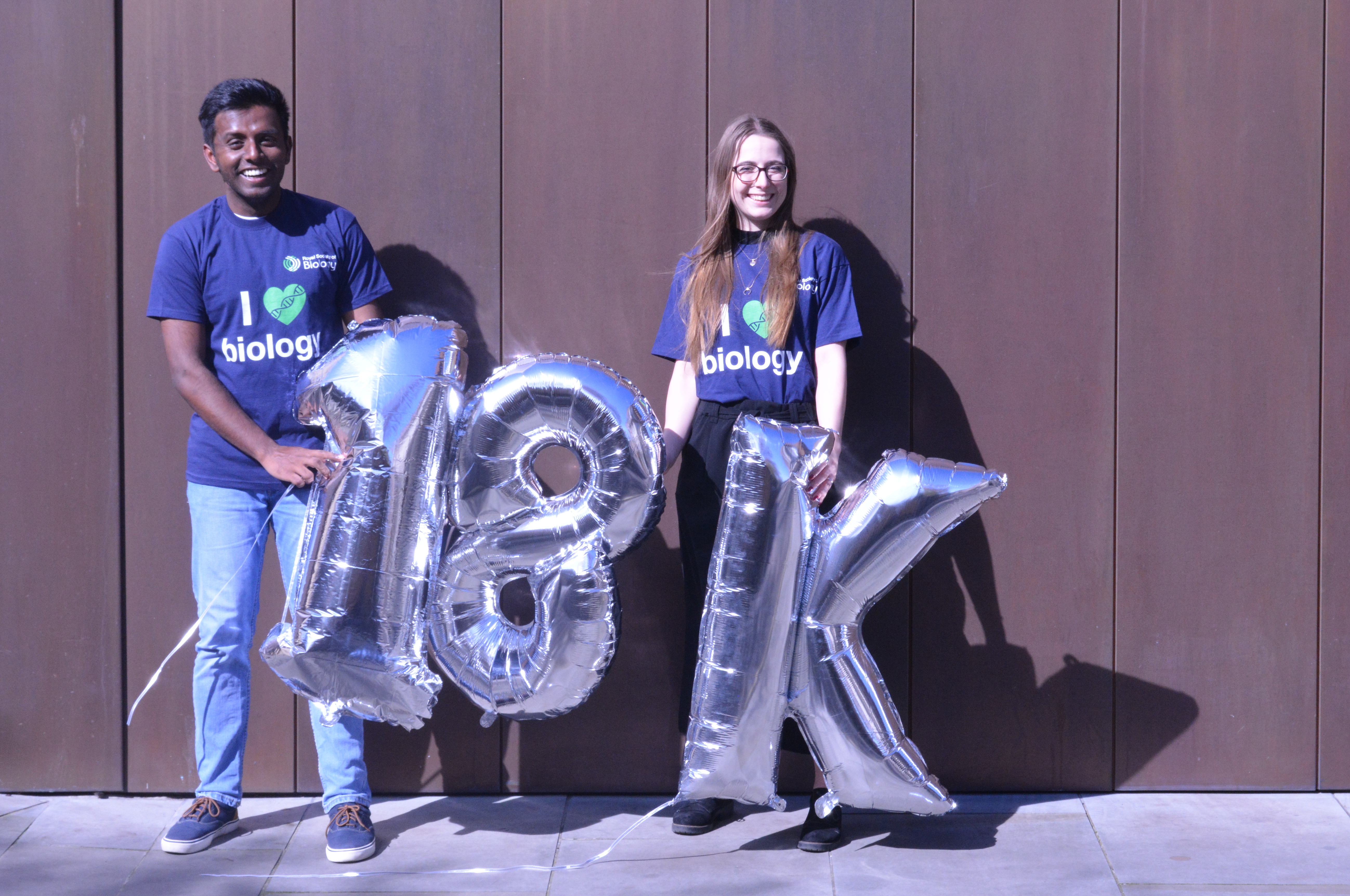 Raghav Selvam and Lucy Coia, staff members at the RSB, celebrate the milestone (photo credit: RSB)
Rachel Lambert-Forsyth, Director of Membership and Professional Affairs, said of the landmark: "I would like to take this opportunity to warmly welcome all our recently elected members to the Society and thank those who continue to support the RSB year on year – reaching 18,000 members is a real achievement and we are delighted to have hit this target early.
"Through our many activities we aim to support all members, at whatever stage of their biological career they might be, and would be delighted to hear from members (new and old) about how we can further support them as we look to develop our strategy for the next three years."