News
Students and teachers celebrate success at this year's Education Awards Ceremony
More than one hundred pupils travelled from across the UK to attend this year's Education Awards Ceremony, held at the IET London: Savoy Place, on 28th June.
The ceremony saw the presentation of certificates to some of the students who received medals in the British Biology Olympiad and the Biology Challenge competitions for schools.
The competitions, overseen by the UK Biology Competitions (UKBC) committee, a special interest group of the RSB, saw more than 64,000 students participate in 35 countries worldwide this year.
47,000 students participated in the Biology Challenge, 9,400 students participated in the British Biology Olympiad and 8,000 students participated in the Intermediate Biology Olympiad. Medal winners of the Biology Challenge and the British Biology Olympiad were invited to the award ceremony to receive their certificates.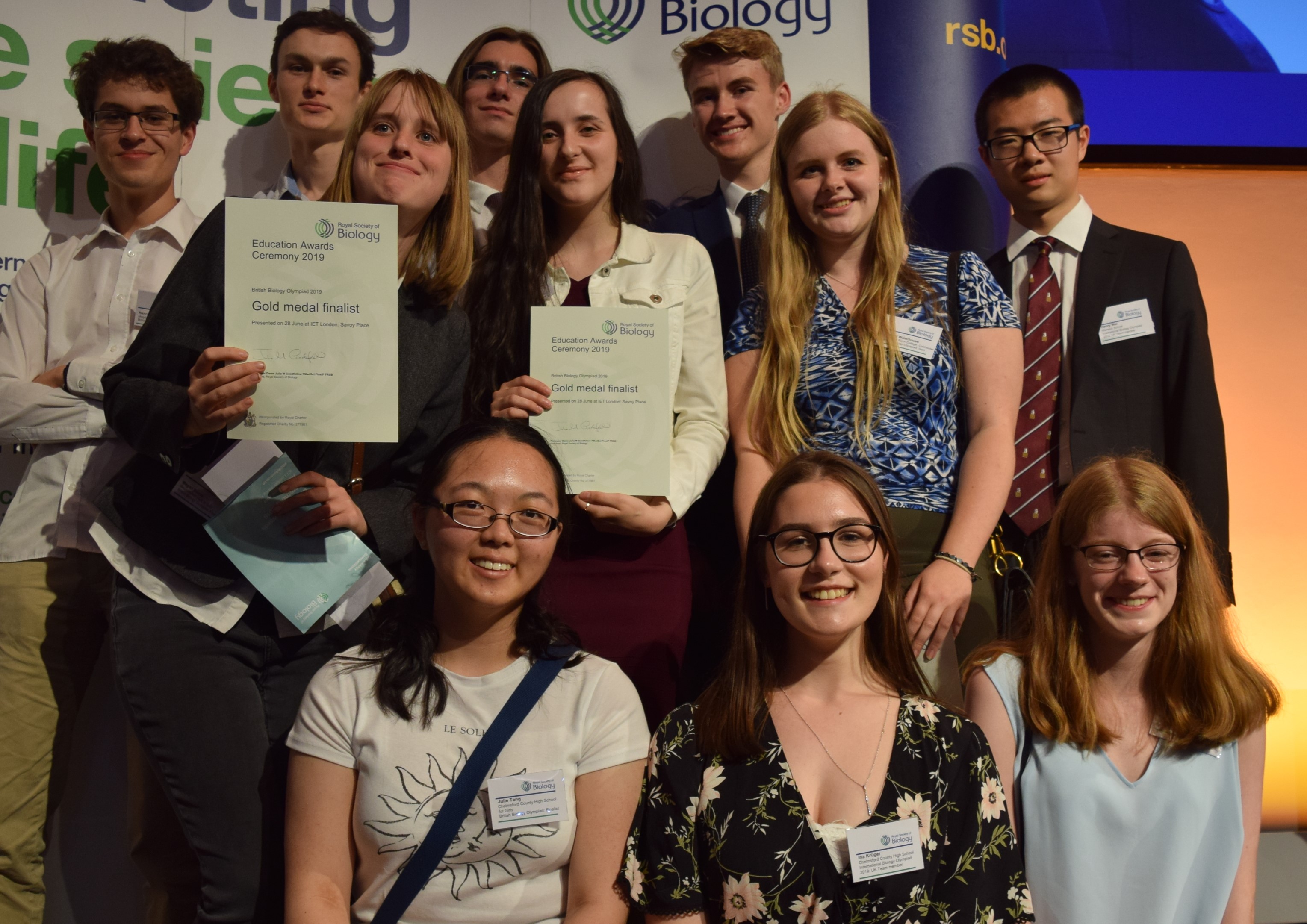 Pupils collecting their certificates
The Education Awards Ceremony also saw the announcement of this year's School Biology Teacher of the Year winner. The three shortlisted teachers attended the ceremony, and Gemma Singleton from The Beacon School, Banstead was announced as the recipient of this year's award for her dedication and outstanding efforts in delivering high-quality science education.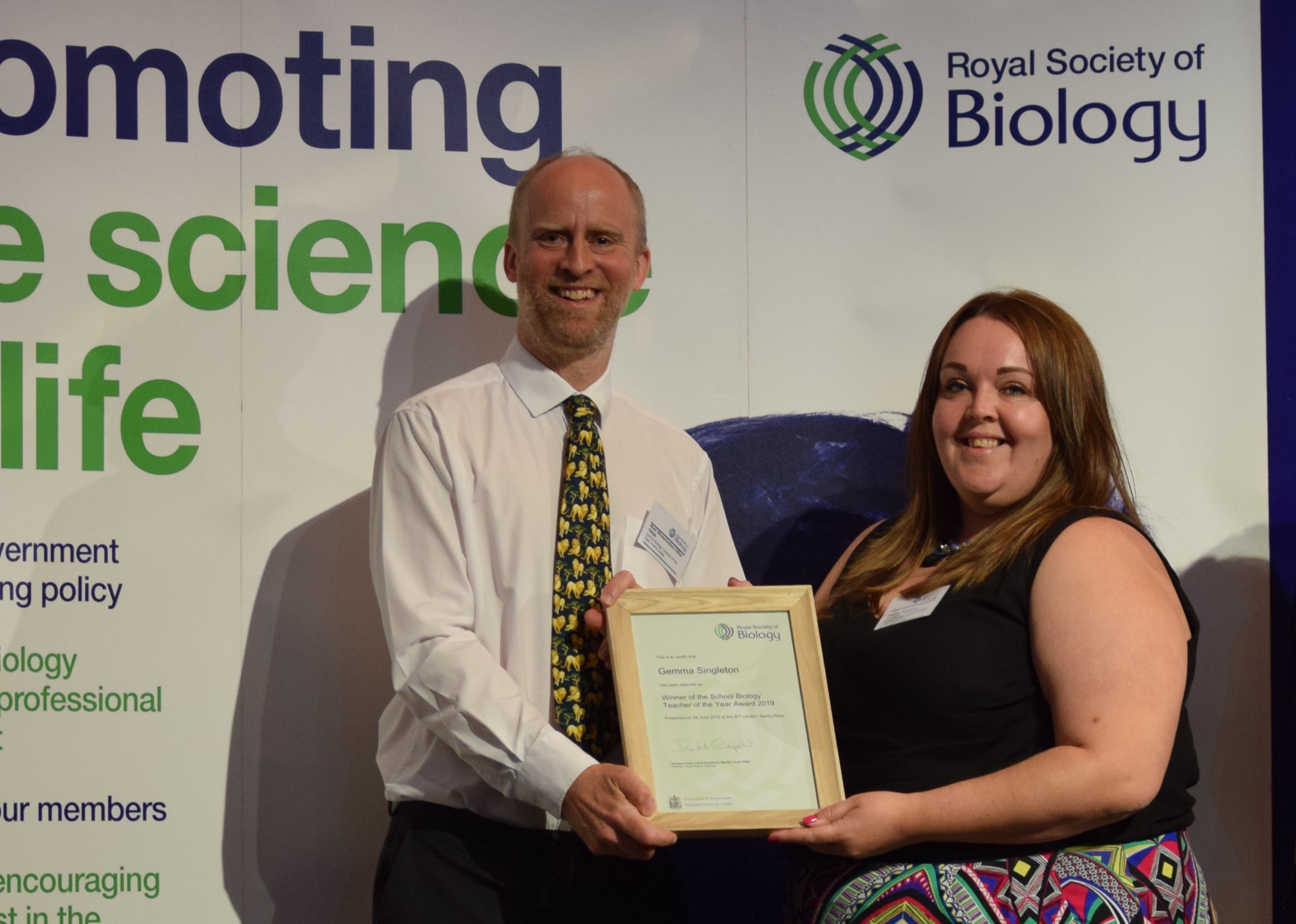 Dr Mark Winterbottom CBiol FRSB, chair of the School Biology Teacher of the Year Award judging panel with this year's winner, Gemma Singleton
Schools that won the most gold medals also received Top School Awards. Magdalen College, Oxford, received Top School for England, Portadown College, County Armagh, received Top School for Northern Ireland, George Watson's College, Edinburgh received Top School for Scotland, and Cardiff Sixth Form College received Top School in Wales.
Students taking part in this year's International Biology Olympiad, hosted this year in Hungary, also received their official ties for the event, alongside the Union Jack flag from last year's team as a token of good luck.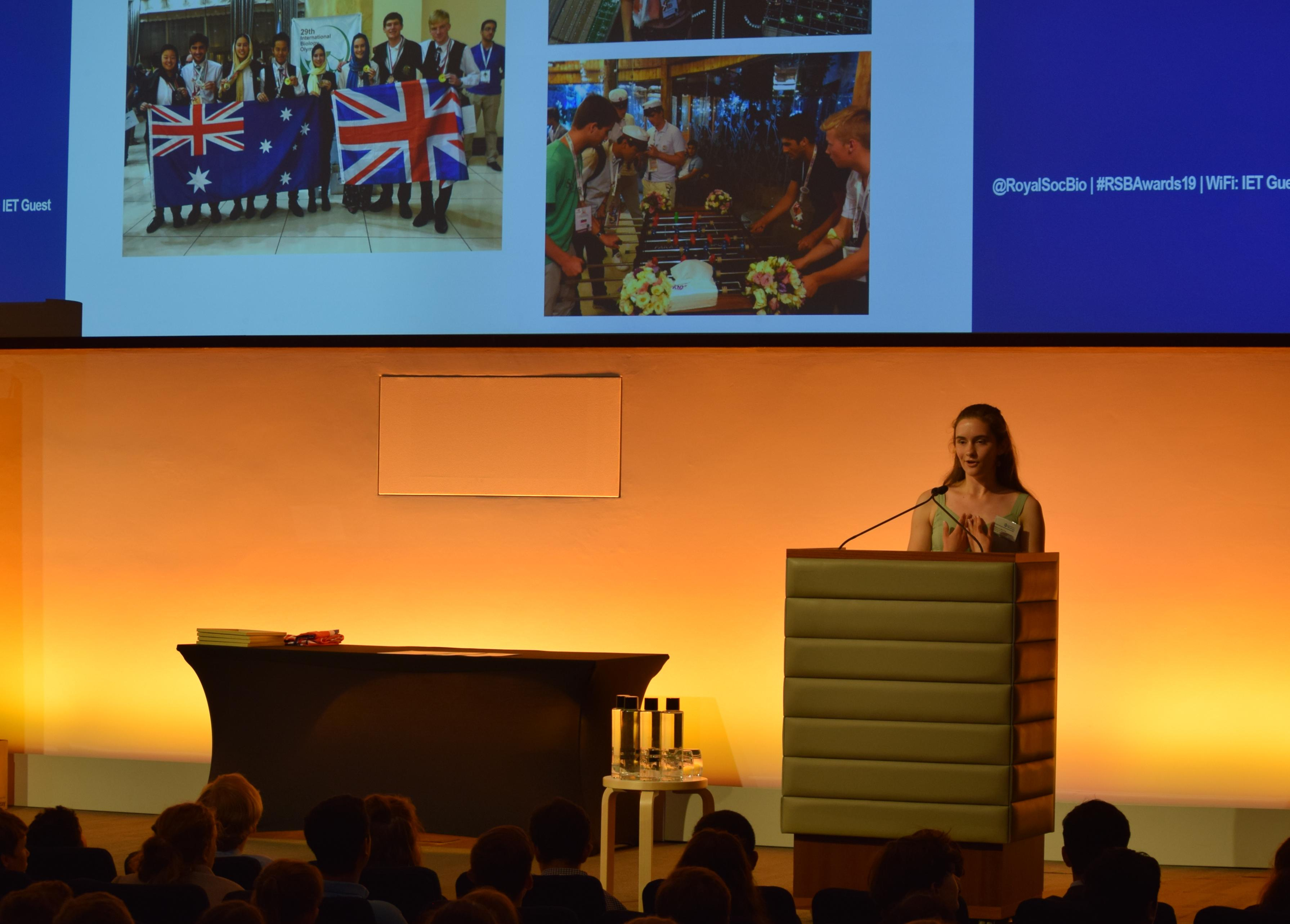 IBO UK team member Rebecca Marrow addressing the audience
Rebecca Marrow, a member of last year's IBO team, also gave a speech on her experiences training for and taking part in last year's competition in Iran.
Dr Laura Bellingan, director of policy and public affairs at the RSB, congratulated all who took part in this year's competitions, and thanked the UKBC committee: "The Education Award Ceremony is an annual highlight, and an excellent opportunity to celebrate the achievements of students and teachers.
"The school competitions are made possible by the dedication of the UK Biology Competitions volunteers; we congratulate them also for challenging and inspiring so may students to expand their knowledge and interest in biology."