News
UK team win four medals at International Biology Olympiad
Four students representing the UK have been awarded medals at the 29th International Biology Olympiad (IBO) in Tehran, Iran.
Amir Guppy (Dame Alice Owens School) received a silver medal, and Rebecca Marrow (Lady Manners School, Patrick McCubbin (Abingdon School) and Brandon Tang (Westminster School) each received a gold medal.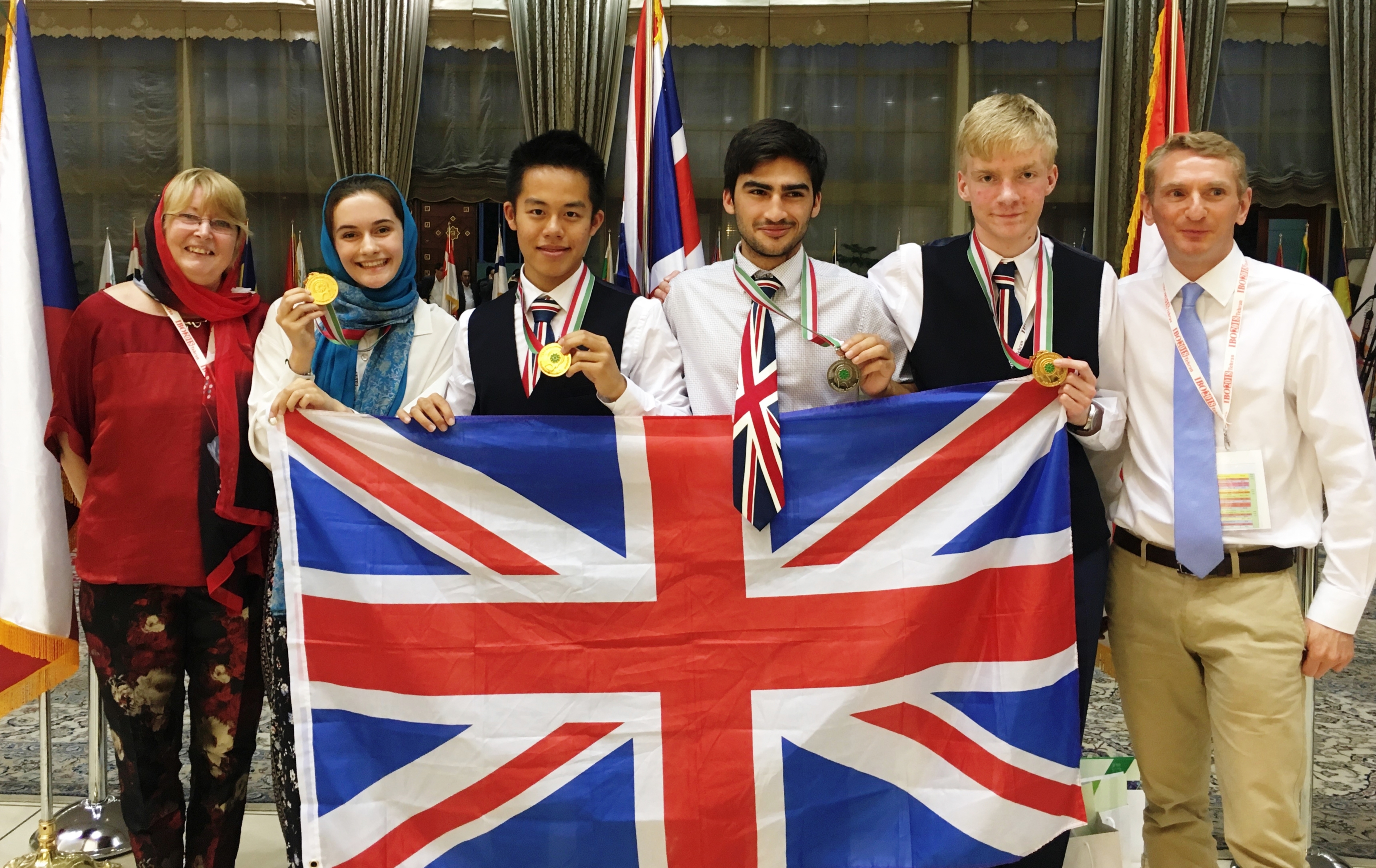 From left to right: Maggy Linford (UKBC), Rebecca Marrow, Brandon Tang, Amir Guppy, Patrick McCubbin, Jon Bennett (UKBC)
The IBO sees pre-university students complete a range of practical and theoretical exams. This year, students from more than sixty countries participated in the international competition.
The IBO also provides students with the opportunity to meet other like-minded young biologists from around the world, and take part in a social programme visiting cultural sites in the host city.
The UK team were selected from among 7,800 students who took part in the British Biology Olympiad in January, which is organised by the Royal Society of Biology's special interest group, UK Biology Competitions. The top students from the BBO completed further examinations, with the highest achieving individuals announced as the team to represent the UK.
Before travelling to Iran, the four team members were busy preparing for the IBO and attended training to gain additional experience in anatomy, biochemistry, botany and taxonomy. The team visited the Royal Botanic Gardens, Kew, Imperial College London, the University of Reading, and the Natural History Museum, London.