Degree accreditation follows an independent and rigorous assessment of degree programmes which contain a solid academic foundation in biological knowledge and key skills, and prepare graduates to address the needs of employers. To achieve accreditation, Universities will need to provide evidence that meets the six overarching learning outcomes, set by the RSB.
Degree Accreditation tends to be awarded to 3 year (4 year in Scotland) BSc (Hons) programmes.
Through degree accreditation we aim to:
Recognise academic excellence
Drive up standards of learning and teaching in the biosciences
Enhance competitiveness for students in a crowded global jobs market
Provide industry with an assurance of the level of employability skills and subject relevant bioscience skills provided by a degree
Maintain and improve the UK's position as a premier location to develop the life scientists of the future
The accreditation process does not seek to define a highly specified curriculum, or an approach to delivery. Accreditation is an optional process built on the foundations of the relevant QAA Benchmark Statements as a general description about the broad minimum standards of achievement, while focussing on those areas that the RSB believes fully prepares bioscience graduates for their place in the UK and the world.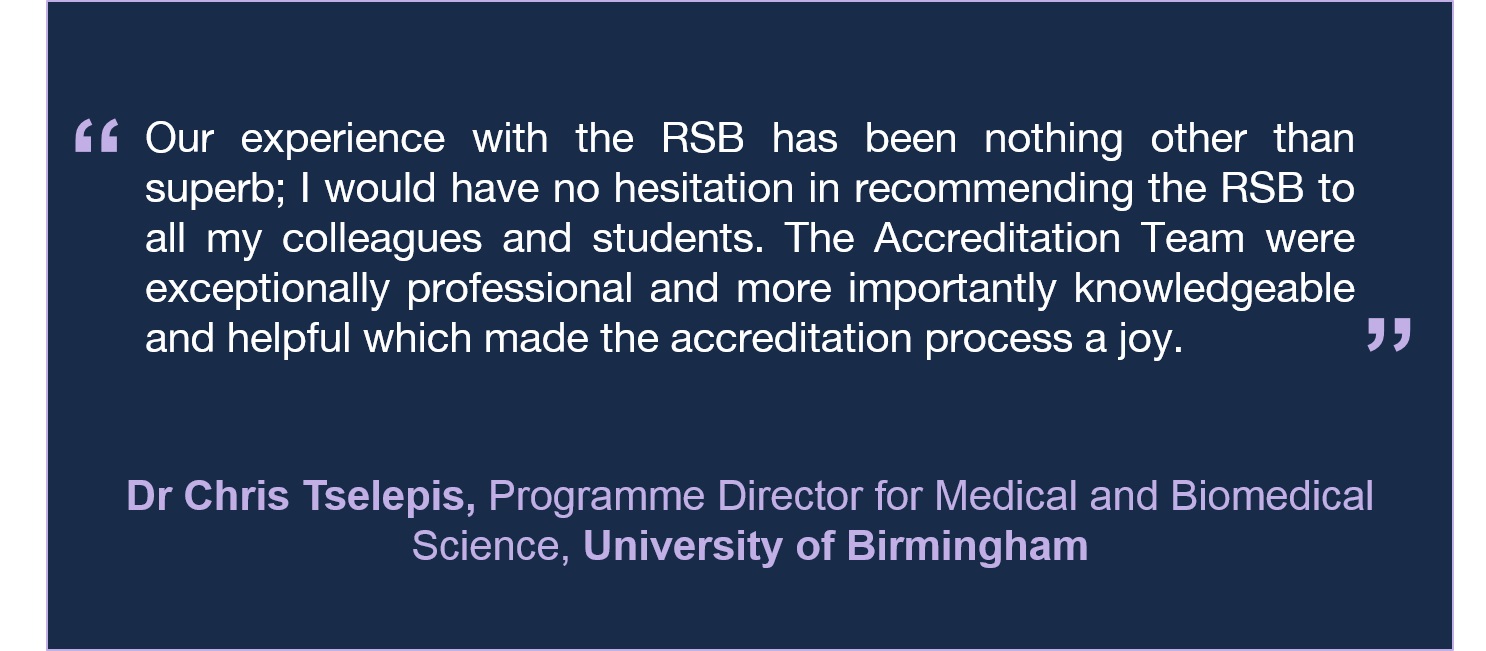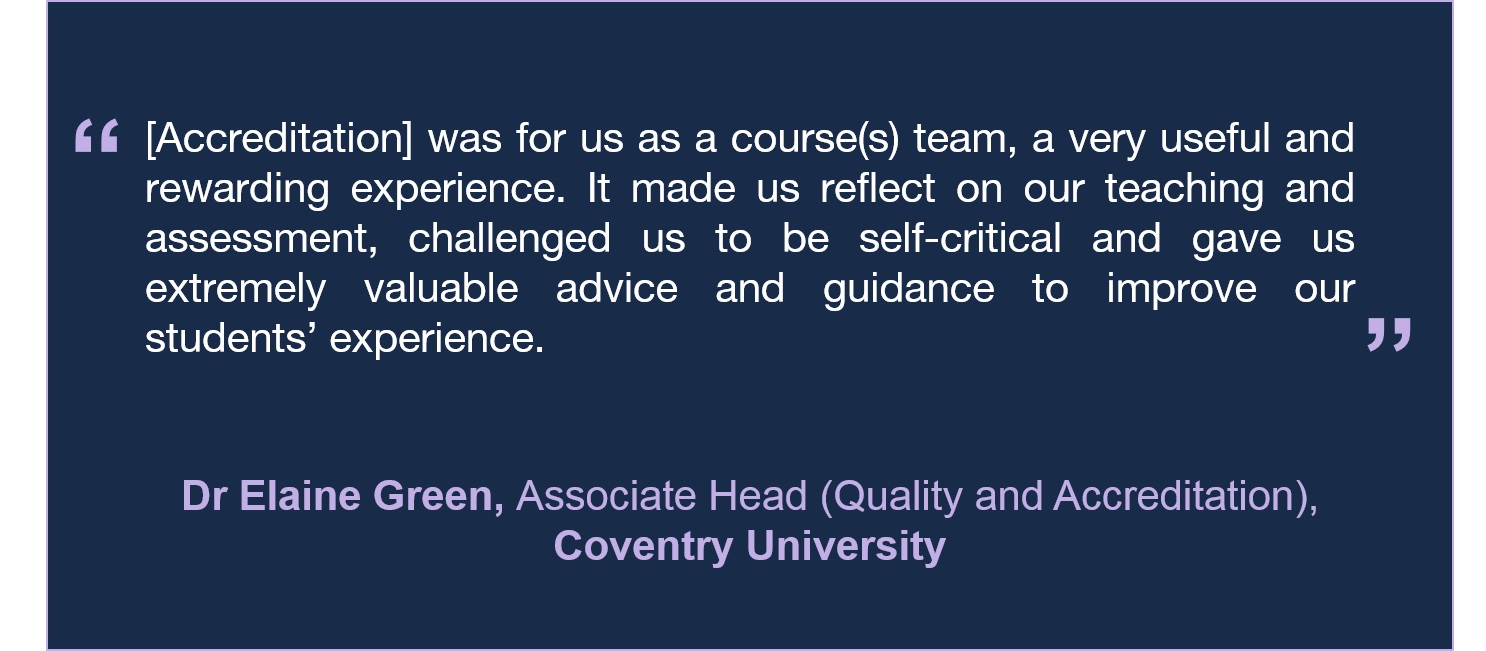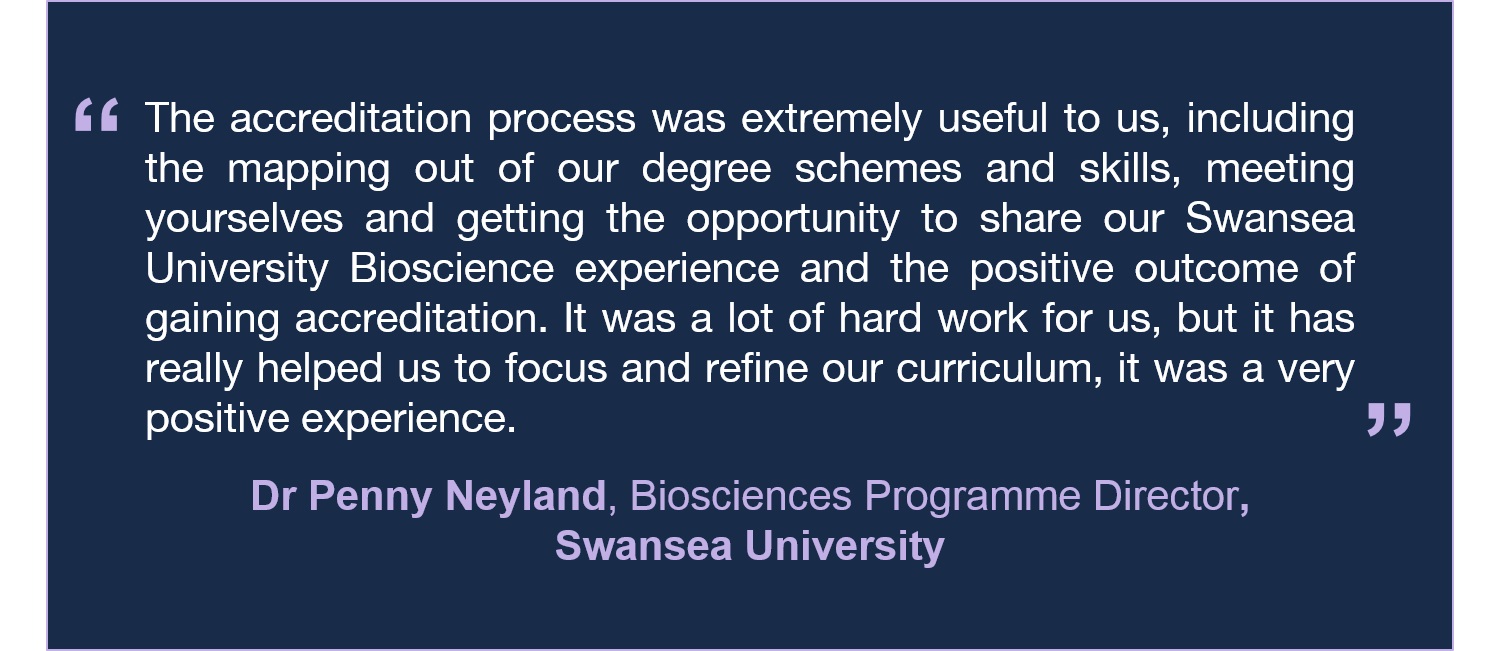 Supporters of Accreditation