How do graduate recruiters ensure they reach the best graduates? Accreditation by the RSB provides you with a way to identify graduates with a known profile of skills, knowledge, and expertise in an increasingly competitive market. View our list of all institutions with accreditation.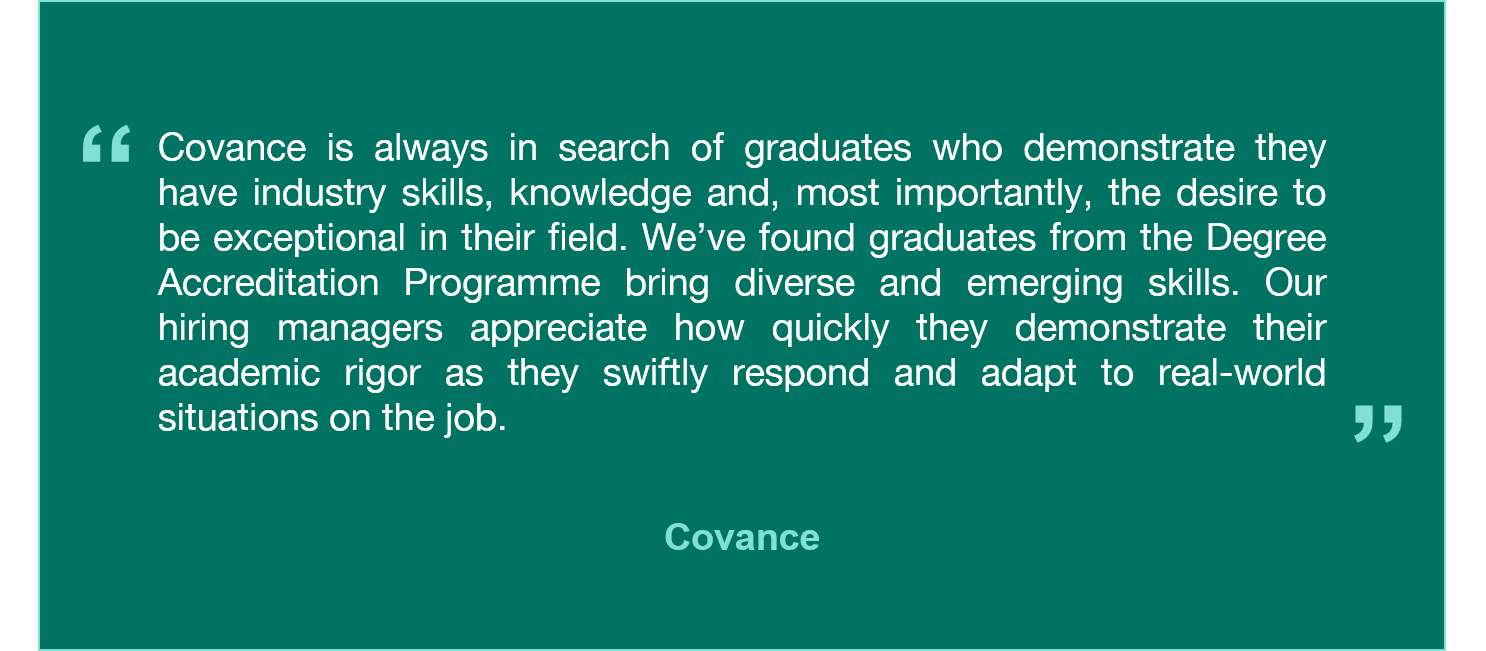 Graduate Skills Profile
Accreditation recognises degree programmes that fully prepare bioscience graduates to address the needs of employers like you. Degrees which have been awarded Advanced Degree Accreditation contain a substantial period of research experience; typically include a year in industry or a Masters year, providing students with the opportunity to gain research experience in a professional environment.
All accredited degree programmes offer students the opportunity to gain experience and develop certain skills; this means that graduates from accredited degrees should be able to demonstrate the following skills and abilities:
Technical skills and experience of the practical environment, including independent research and critical thinking
Analytical and problem solving skills; including data handling and interpretation, and effective use of statistics
An understanding of physics, maths, and chemistry in a biological context
The capacity for independent study
Effective communication to both specialist and non-specialist audiences
A critical awareness of developments in your field of study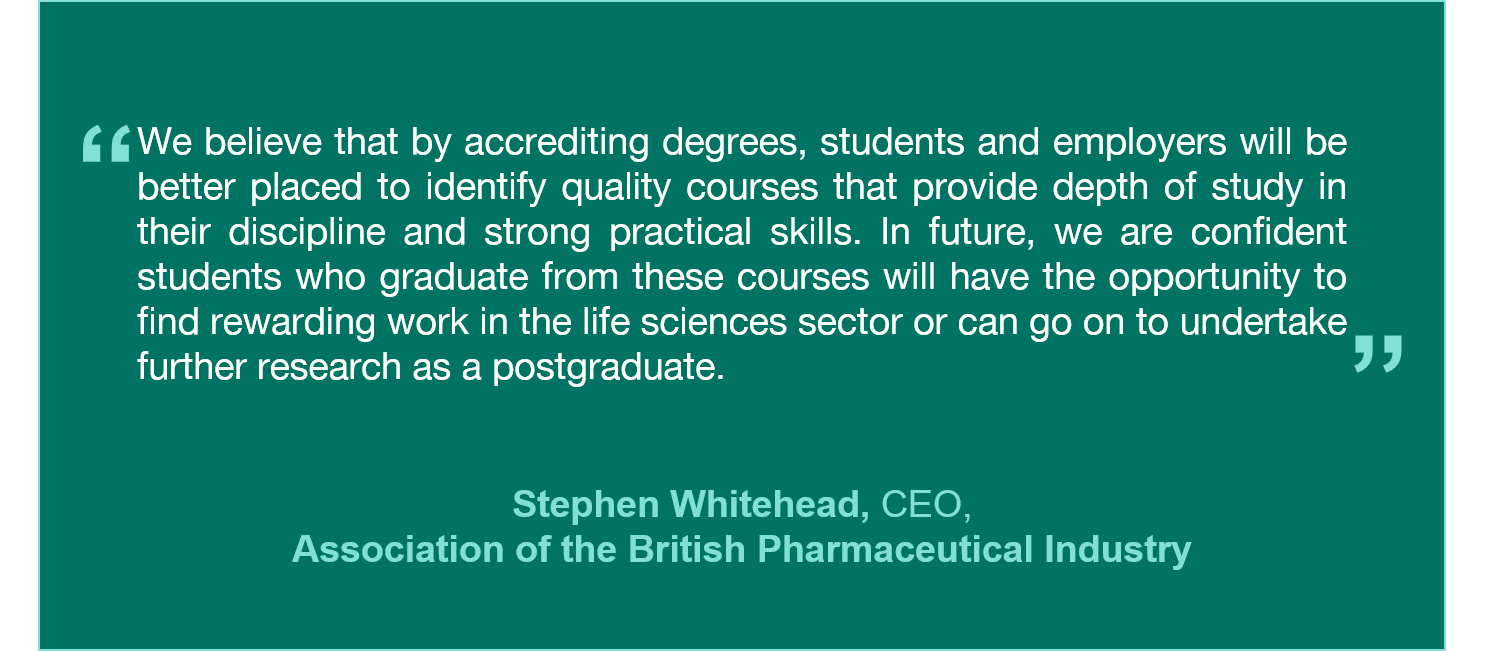 Get involved
We worked closely with the UK bioscience industry when developing the Accreditation Programme. There are many ways you can get involved and show your support for accreditation:
Apply to become an Accreditation Assessor - assessment of degrees for accreditation is a peer-review process which requires a panel of experts to consider the evidence submitted by the institution
Subscribe to the Higher Education Newsletter - contains regular updates about the Degree Accreditation Programme, bioscience education, events and opportunities. You can manage your subscriptions to all our newsletters via the mySociety portal
Offer Placement Year Opportunities - work with universities to offer placements to students on advanced accredited courses, providing them with that much-needed experience
Become a Member Organisation - support the work of the Royal Society of Biology by becoming a Member Organisation
Degree Accreditation Awards Ceremony
Each year the RSB hosts the Degree Accreditation Awards Ceremony, an evening which celebrates universities who have been awarded Accreditation of their bioscience degree programmes over the last year. In addition, the ceremony will showcase the achievements of top graduates who have attained the highest grade in their accredited degrees. This provides a unique opportunity for sponsors to engage with top bioscience graduates, plus leaders and decision makers from academia, industry, and government. For more details surrounding sponsorship packages please contact the Accreditation Team.
The accreditation process seeks to identify degree programmes that deliver the skills and experiences that employers are seeking in bioscience graduates. Accreditation is not about the wide recognition of threshold standards, nor does it make judgements on the wide range of excellent degrees delivered by UK higher education institutions (HEIs).
Supporters of Accreditation