Accreditation by the RSB provides you with a way to identify graduates with a known profile of skills, knowledge, and expertise in an increasingly competitive market. View our list of all institutions with accreditation to see which programmes are accredited.
Accreditation aims to:
Recognise academic achievement
Drive up standards of learning and teaching in the biosciences
Enhance competitiveness for students in a global jobs market
Provide industry with an assurance of the level of employability skills and subject relevant bioscience skills provided by a programme
Maintain and improve the UK's position as a premier location to develop the life scientists of the future
We worked closely with the UK bioscience industry when developing the Accreditation Programme and continue to maintain a strong relationship with bioscience employers.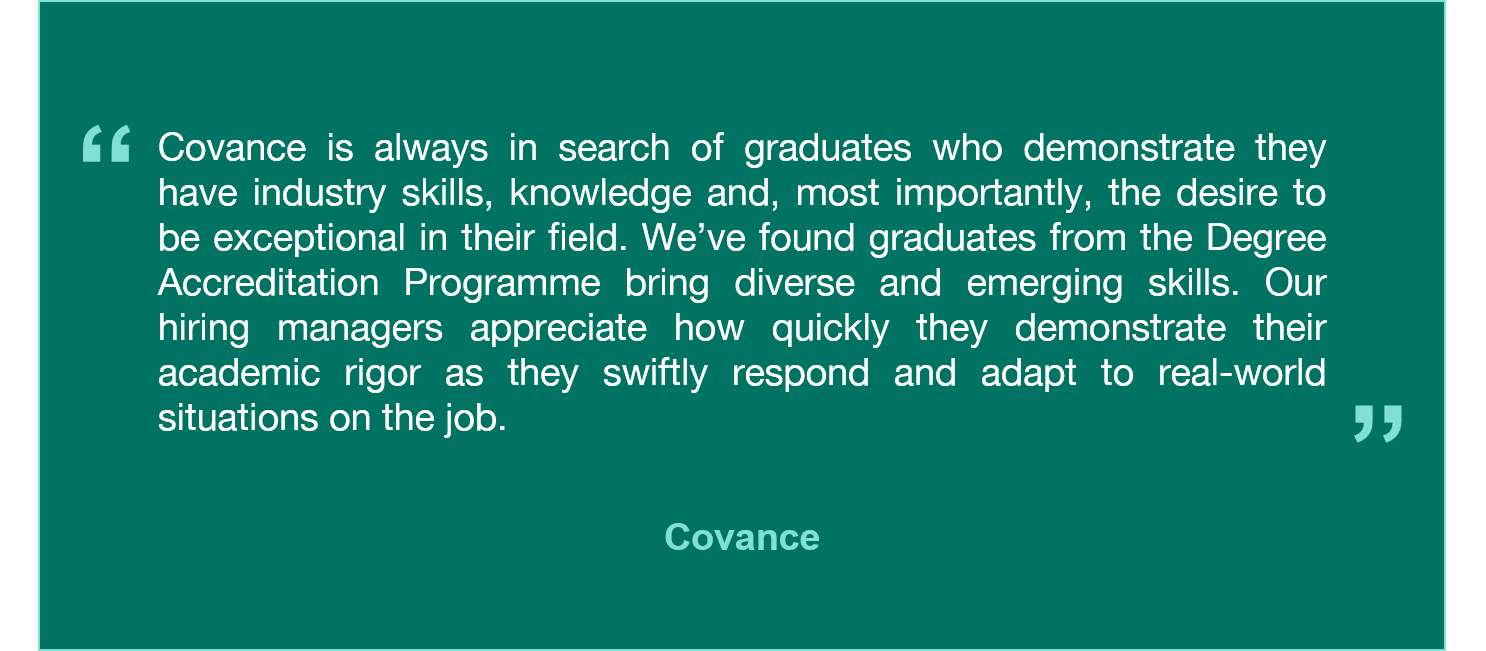 Graduate Skills Profile
Accreditation recognises degree programmes that fully prepare bioscience graduates to address the needs of employers like you. All accredited degree programmes offer students the opportunity to gain experience and develop certain skills; this means that graduates from accredited degrees should be able to demonstrate the following skills and abilities:
Technical skills and experience of the practical environment, including independent research and critical thinking
Analytical and problem solving skills; including data handling and interpretation, and effective use of statistics
An understanding of physics, maths, and chemistry in a biological context
The capacity for independent study
Effective communication to both specialist and non-specialist audiences
A critical awareness of developments in your field of study
Degrees which have been awarded Advanced Degree Accreditation contain a substantial period of research experience; typically a year in industry or an integrated Master's year, providing students with the opportunity to gain research experience in a professional environment.
Get involved
Please contact the Accreditation Team if you would like to find out more about becoming a Supporter of Accreditation.
Degree Accreditation Awards Ceremony
To celebrate biosciences in higher education, the Royal Society of Biology hosts an annual Degree Accreditation Awards Ceremony. The evening Awards Ceremony celebrates universities who have been awarded accreditation over the last year.
In addition, the ceremony showcases the achievements of graduates from accredited degree programmes who have received the best marks in their final year projects. The ceremony offers a unique platform for all invited to connect with top bioscience graduates and network with academics, leaders and decision makers from industry and government, from across the UK.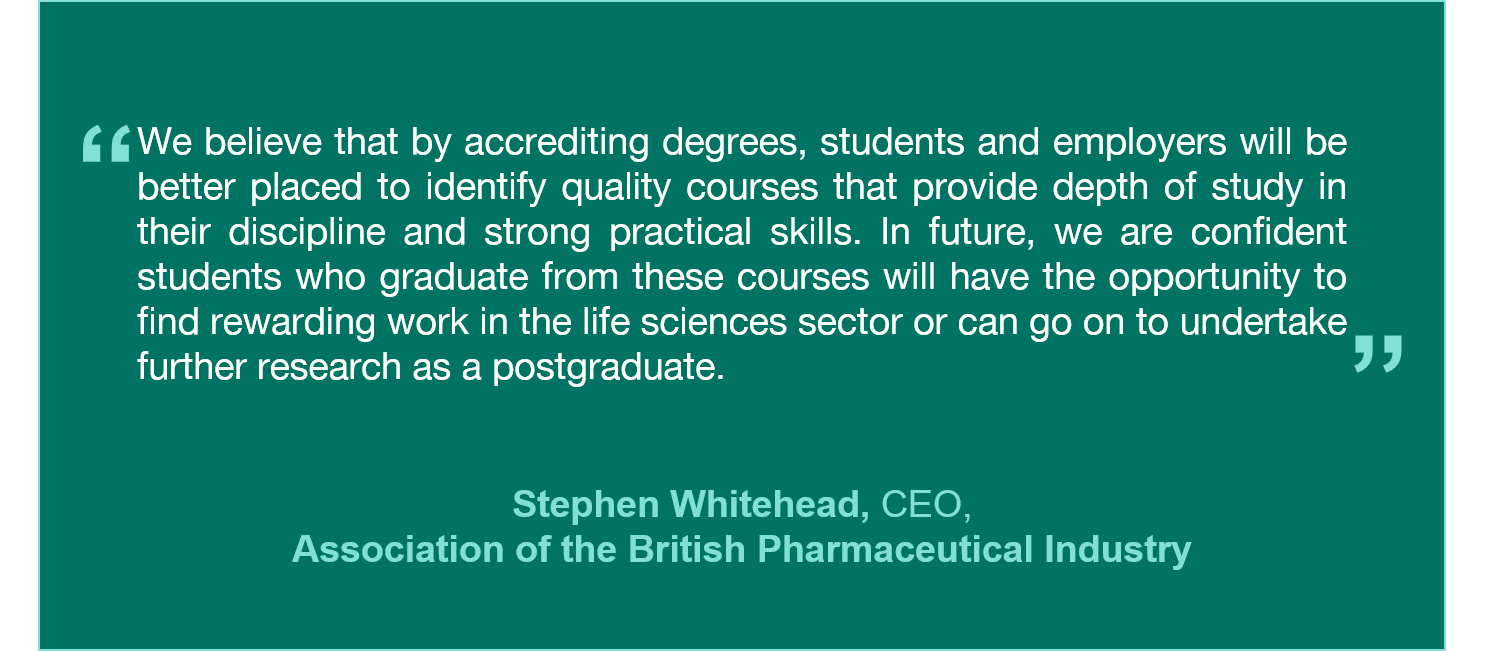 Supporters of Accreditation